Description
Avianca Brasil Official Sponsor of Monobloco US Tour 2016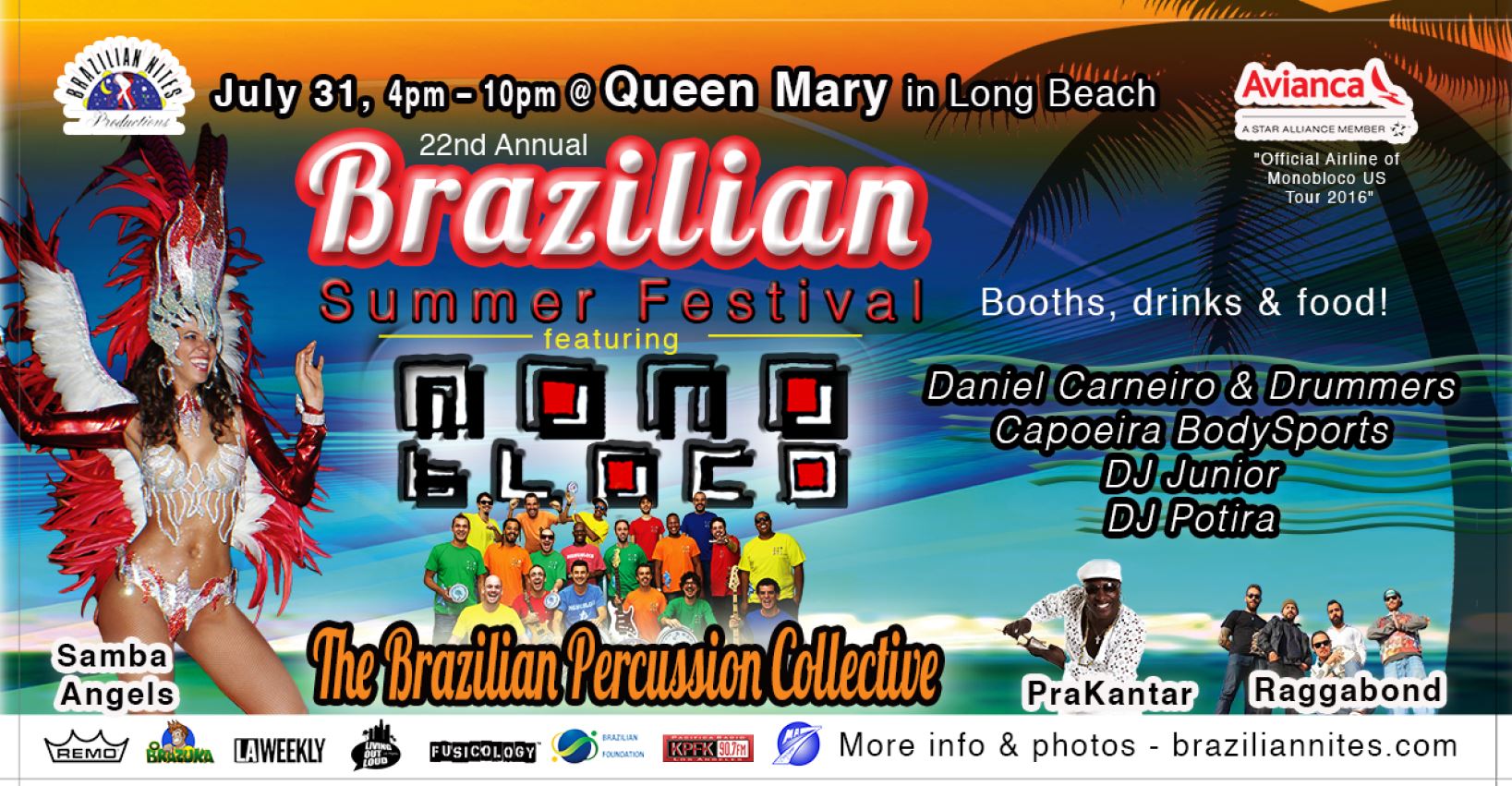 The Brazilian percussion collective - MONOBLOCO- Monobloco Oficial, bring their unique fusion of samba, funk & hip-hop to the U.S. this summer as part of the 22nd Brazilian Summer Festival 2016 Celebrating the XXXI Rio de Janeiro Olympics and SummerStage NYC (http://www.cityparksfoundation.org/event/summerstage-monobloco-cabruera-boogarins-dj-luiz-santos/)

Plus Marcos Mariano Silva & Prakantar Band, Marauak Mário & Raggabond, DJ Junior (Givaldo F Junior), Daniel Carneiro & The Samba Drummers, Renata DJ-Potira, BodySport Capoeira, Ana Massette & the elite Samba Angels~! Booths, drinks and food! Aboard the legendary The Queen Mary of Long Beach.

Brazilian Nites Productions, presenters of the top Brazilian musical talent since 1994, presents The 22th Annual Brazilian Summer Festival 2016, featuring one of the most celebrated Brazilian brand of innovative batucada MONOBLOCO, a world renowned artist, local top Brazilian bands, authentic food, arts and crafts and scintillating Samba Dancers. This year the festival celebrates the XXXI Rio de Janeiro Olympics with an Olympic Carnaval!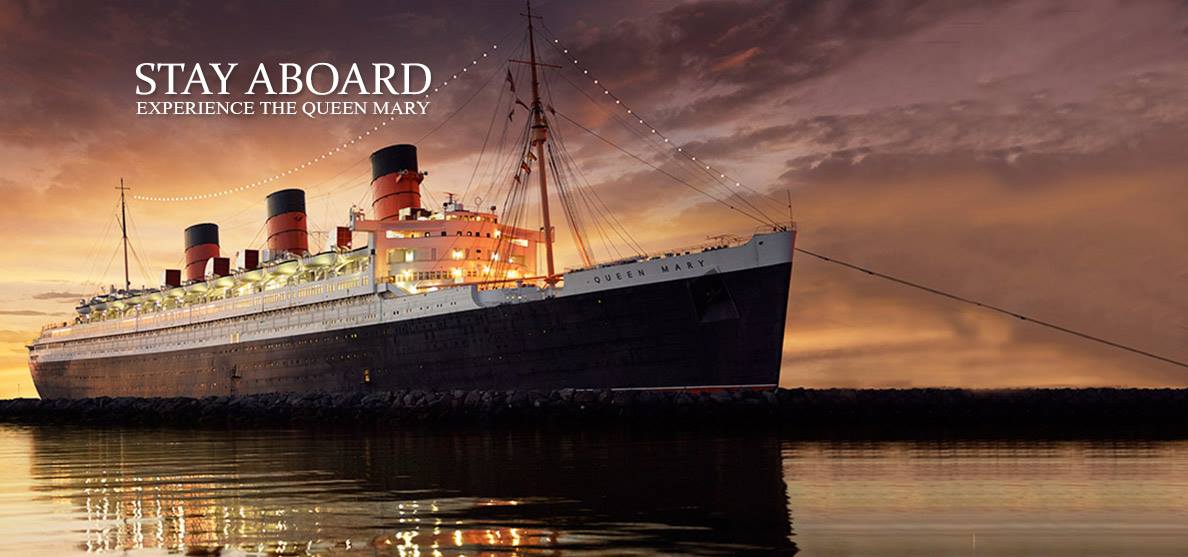 Acclaimed for incorporating diverse rhythms and styles into the samba beat, Monobloco was created in 2000 by C.A. Ferrari, Celso Alvim, Mário Moura, Pedro Luís and Sidon Silva (members of the band Pedro Luís e A Parede) as a result of a percussion workshop. Nowadays, the group performs in a yearly parade that closes the carnival festivities and is followed through the streets of Rio de Janeiro by half a million people. Its founders also created Monobloco Show, a smaller group of 17 musicians that performs all over the country and abroad.

https://www.youtube.com/watch?v=v2X5yv_-qo8&index=4&list=PL827E13BEA2BE21E0
https://www.youtube.com/watch?v=M8PNiMS7tN0
https://www.youtube.com/watch?v=1MS6tIwpdQI&list=PL827E13BEA2BE21E0

Monobloco Oficial

Tickets: General Admission - $35 ($45 at the door), $60 for VIP ($70 at the door), $12 under 12 years ($22 at the door) Tickets on sale Now! To purchase tickets visit: www.BrazilianNites.com or call (818)566-1111

"Avianca Airlines that now flies to Brazil (Avianca Brasil) is the Official Airline of Monobloco US Tour 2016"

Sponsored by Remo RMC, LA Weekly, CaliFfun e BrazukaTickets, KPFK 90.7 FM Los Angeles / 98.7 FM Santa Barbara, FUSICOLOGY, Living Out Loud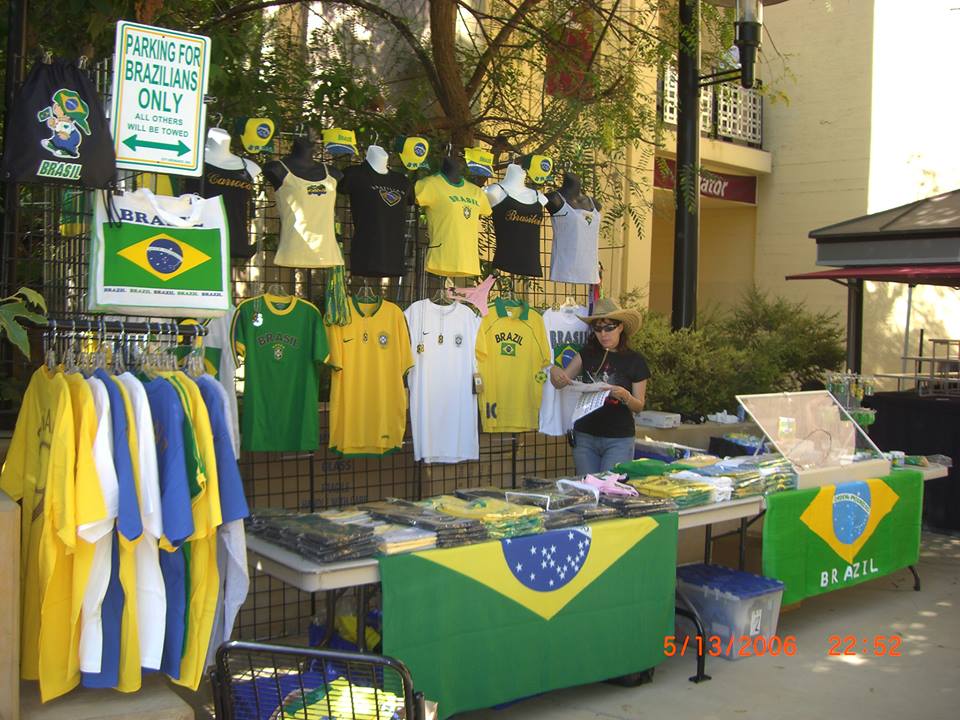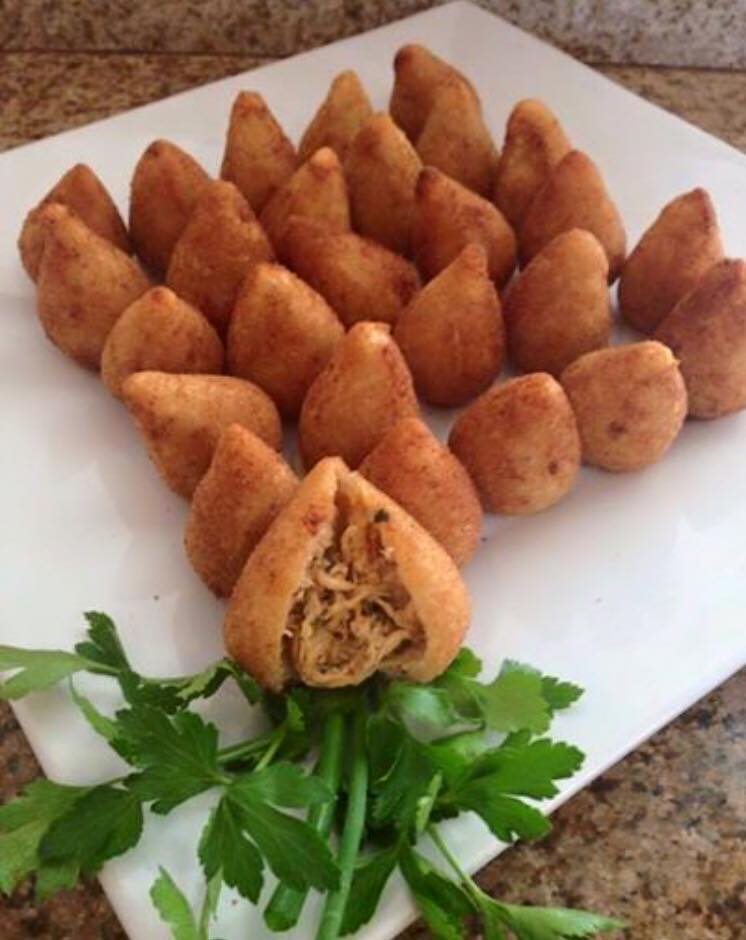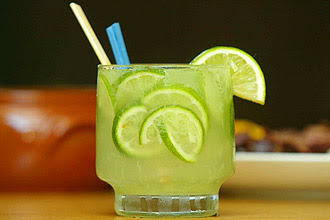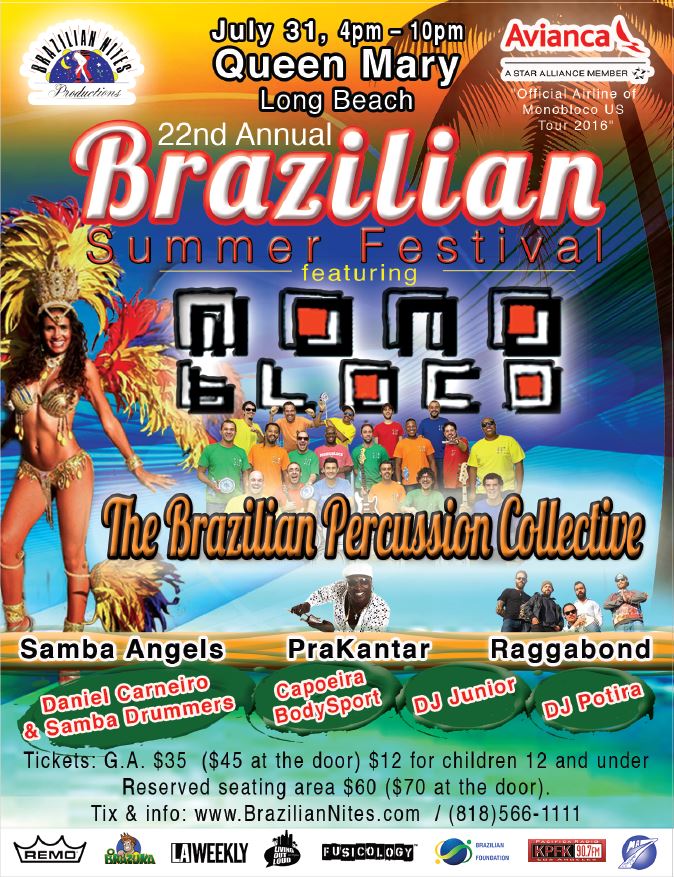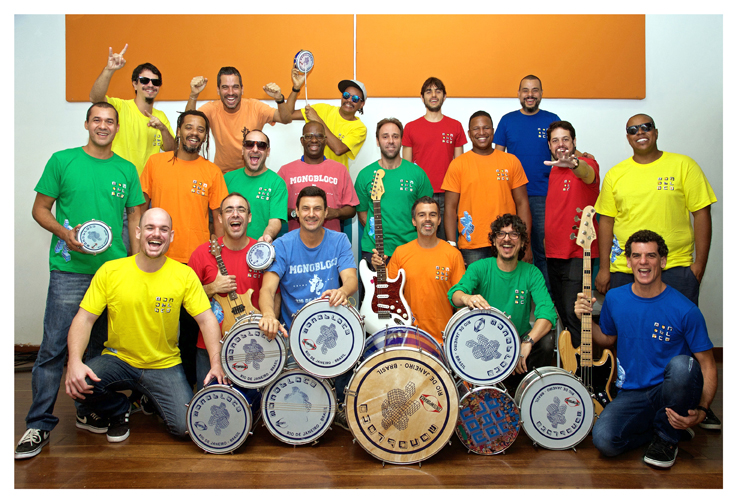 Date and Time
Location
The Queen Mary of Long Beach
The Queen Mary of Long Beach
1126 Queens Hwy
Long Beach, CA 90802