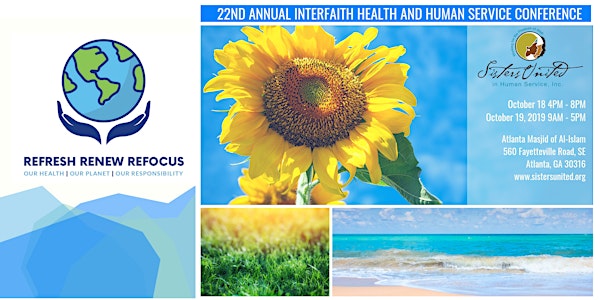 22nd Annual Interfaith Health and Human Service Conference - Refresh | Rene...
Location
Atlanta Masjid of Al-Islam
560 Fayetteville Rd SE
Atlanta, GA 30316
Description
This Interfaith Health Conference is an opportunity to refresh, renew and refocus our perspective on the importance of our planet; and to explore how it's health is tied to our mental, physical and emotional well being. Through a variety of workshops, we will detail ways to not only sustain and honor the health of the environment, but also learn best practices to protect ourselves and our families from pollutants that can destroy the environment and our beloved home.