Description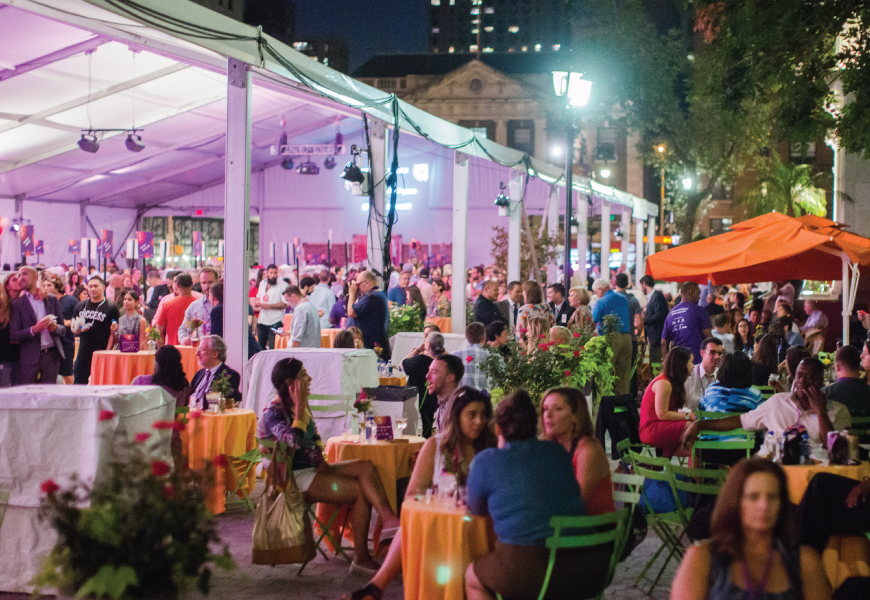 It is with great pleasure that we invite you to join us for the 22nd Annual Harvest in the Square which will take place on Thursday, September 14th. Chefs from the most prestigious restaurants in the district will serve tastings of signature dishes using fresh produce from our very own Union Square Greenmarket, which are paired with local wines and microbrews. Your support this year will aid in the expansion of our free community programming, the upgraded median malls along Union Square East, and our continued maintenence and beautification of Union Square Park.
For more than two decades, Harvest in the Square has been bringing people together to celebrate local food and drink, creating a strong sense of community in the Union Square neighborhood. Our work wouldn't be possible without your participation and we hope that you can join us in continuing this legacy at our 22nd annual event.
Proceeds from the event support USP's neighborhood beautification efforts, including Union Square Park. Contributions are tax-deductible as allowed by law, with the exception of $50 per ticket. All ticket sales are donations and are non-refundable. Attendees must provide a valid form of ID for wine or beer service. For further information, please contact our office at 212 460 1200.