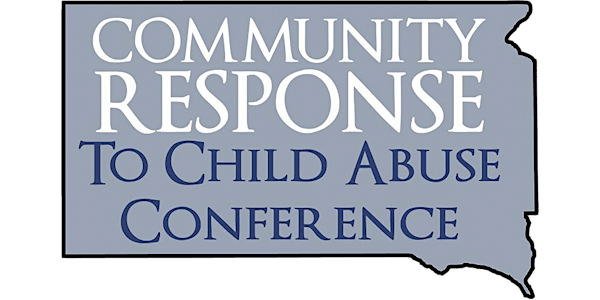 22nd Annual Community Response to Child Abuse Conference
22nd Annual Community Response to Child Abuse Conference
When and where
Location
Sheraton Sioux Falls & Convention Center 1211 Northwest Ave. Sioux Falls, SD 57104
About this event
This two-day conference provides opportunities for continuing education, networking, learning, and collaboration for those who work to prevent and respond to child maltreatment and trauma.
To view more details about each session, please go to our conference website.
The Community Response to Child Abuse Conference (CRCAC) is an annual conference that brings together over 600 professionals, advocates and students to share information and receive local training on innovative solutions and best practices to increase awareness of, improve the response to, and prevent child maltreatment. The Center for the Prevention of Child Maltreatment (CPCM) is honored to once again collaborate with the Unified Judicial System (UJS) Court Improvement Program (CIP) and Child's Voice at Sanford Health to educate South Dakota professionals and community members on the impacts of trauma to children and appropriate response measures to child abuse.
LODGING
Sheraton Sioux Falls & Convention Center - 1211 N. West Ave - To reserve a room, please click here. Special rates valid until 9/5/22.
Ramada Sioux Falls Airport - 1301 W. Russell St. - To reserve a room, book online by clicking here or call +1(800) 854-9517 and use the block code: 100622CPC - CPCM Child Abuse Conf 2022. Special rates valid until 9/15/22.