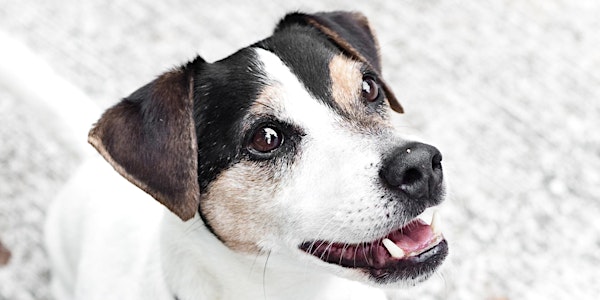 Puppy Class - 2022
Get your puppy off to a bright start. Get support in all facets of raising your puppy with the flexibility your family deserves!
When and where
Location
Pet Supplies Plus Athens 191 Alps Road #Ste 13A Athens, GA 30606
About this event
351 days 11 hours

Mobile eTicket
We already had the best puppy class in town, and now we have the most flexible, too! This class is focused on early puppy development. You can join as soon as your puppy is 10 weeks old and has had two rounds of vaccine. You may continue until your puppy is 16 weeks old.
There's a different lesson each week of the month--but it will be offered at a variety of times and days so you have the choice to get help when it works best for you! You can take each lesson as often as you like in order to focus on what's best for your family. We also offer tiers of support so you can get as much or as little support as will best suit your family and puppy.
GOOD: In-Person Puppy Class. There are a variety of class times that allow you to come to class when it works for you. You will reserve your spot in the class time via Calendly. $150
BETTER: In-Person Puppy Class PLUS 90 Days to the Perfect Puppy, our on-demand, video based puppy rearing program. It includes tips, tricks, a 90 day training plan, activity logs to make house training easier and help reduce mouthing and biting, and a whole host of additional support. The basic membership includes enrollment in a dedicated subscribers group where you can post video, photos and questions. When you are a member of 90 Days to the Perfect Puppy, you are a member of a greater community of support. $225 (Regular price: $279)
BEST: In-Person Puppy Class PLUS 90 Days to the Perfect Puppy PLUS an hour of private instruction (we can break it up into two 30-minute sessions or one hour, we're flexible) in the store. This is the best plan as you get all of the advantages of each program plus one-on-one time with an instructor focusing on you and your puppy's specific needs. $325 (Regular price: $409)
Why does the ticket price above indicate that it's free? We're leveraging many of the cool features of Eventbrite except for their fee-collection one. Why? 'Cause they charge extra for that. And, we're trying to keep your costs down by keeping our costs down.
How often & when will we meet? Sign up for the class times that work for you once you've registered for class.
Lessons run by week of the month at a variety of days and times. You and your pup may attend as often and as many times as you like.
Coming When Called: The first week of the month
Sit/Down/Rollover/Grooming & Handling: The second week of the month
Explorer Puppy: The third week of the month is all about socialization.
Polite Leash Walking: The fourth week of the month
Dealer's Choice: Special not typical lessons.
NOTE: We will contact you to schedule orientation either live or via Zoom. Follow this link to complete a registration form (unless you already filled it out online). Email us your puppy's vaccine records to tina@sithappens.us or text a photo to 706-202-5419. We will send you an electronic liability waiver to complete and will have hard copies in class just in case.
WHAT TO BRING:A large volume of tiny, high value treats.A sense of humor
Prerequisites: Puppies between 10 and 16 weeks of age with a minimum of 2 rounds of vaccine.
No one class builds on the skills of the previous class, so puppies can be enrolled as soon as they are ten weeks of age and have two rounds of vaccine. Of course, if your puppy is sick, please refrain from bringing him or her into class until they are well.
Children under 18 years of age must be accompanied by a parent or guardian.