Rocky Mountain Pro Is Going All-In On Friday, January 14 th @ 6:00 PM. At Our New Home The RMP Summit in Englewood CO.
About this event
Rocky Mountain Pro is going all-in on Friday, January 14th at 6:00 PM. at The RMP Summit in Englewood CO. Has The Wake pushed their luck too far, or will their lucky streak continue? Most championships will be on the line at Aces Wild PPV. and you can't miss this live event.
You'll see RMP Champion Dustin Uhrich, Charged Champion Damon Ace, Tag Team Champions JK Pop, Lockettes Champion Unhinged Reygan Grimes, the new Twitch Champion R.J Keranen and NRW Champion Orin Veidt.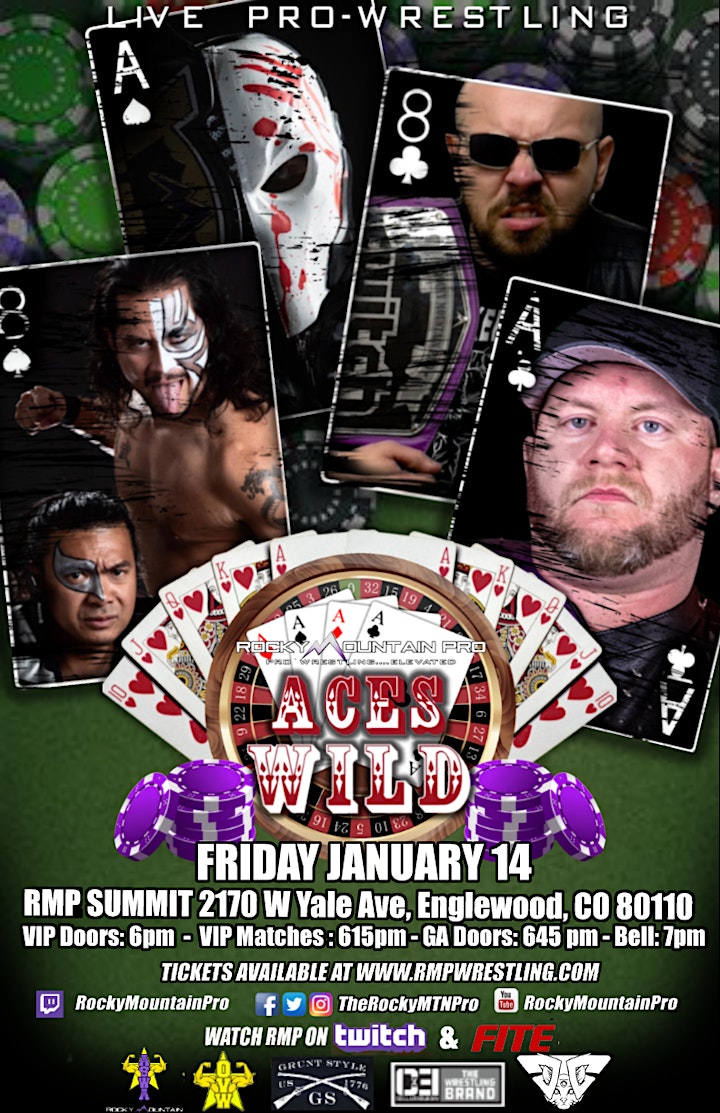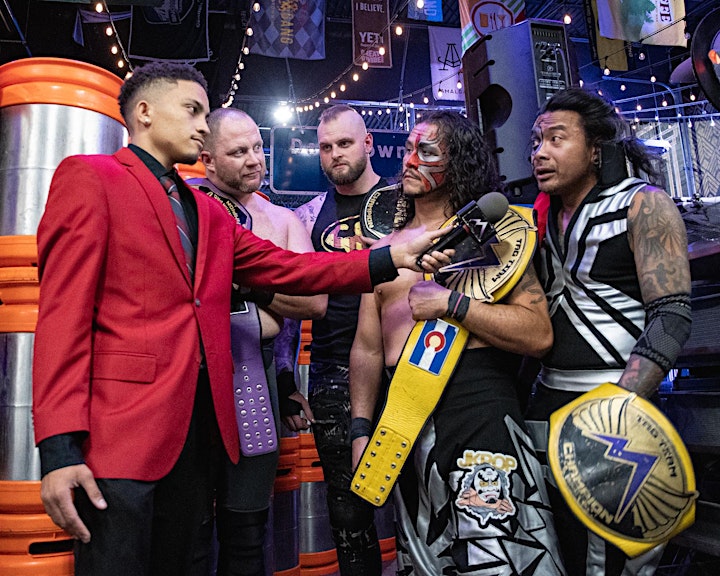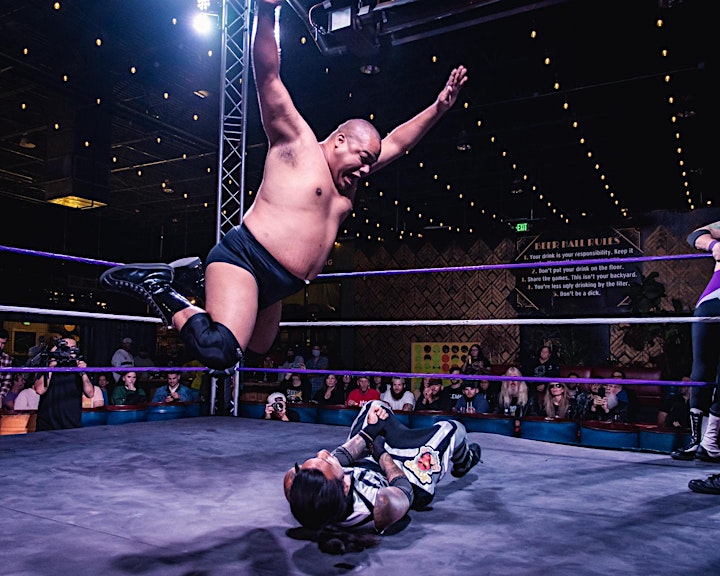 Organizer of Rocky Mountain Pro Aces Wild PPV
Pro Wrestling..ELEVATED!
Catch Rocky Mountain Pro Charged LIVE Thursdays on Right Now TV, FITE.tv, Twitch.tv/rockymountainpro or rmpwrestling.com at 7pMT.
See us LIVE IN PERSON at the Quarry in Golden Colorado, every Thursday at 630pMT.
Check our schedule at rmpwrestling.com for other dates throughout the Denver Metro area.
Follow us on Twitter, Instagram, and Facebook @TheRockyMtnPro.