21st World Congress on Positive Psychology and Behavioral Sciences (PGR)S
Description
About Conferences
Mind is highly complex and enigmatic. According to study psychology lies at the crossroads of other disciplines, like anthropology, sociology, medicine, linguistics, biology, artificial intelligence, and even history. As neuropsychology - which looks at how different brain areas are involved in memory, language, emotions, it overlaps with biology and medicine. Generally psychology is the study of the human mind and its functions, especially that affecting behaviour in given context. The primary focus of psychology is treating abnormal behavior and mental illness. Scientific methodology reveals developing theories that focused on happiness and the positive aspects of human nature.
Positive Psychology is the study of human flourishing and an applied approach to optimal functioning. It has also been defined as the study of the strengths and virtues that enable individuals, communities and organisations to thrive and flourish. It does not seek to deny the importance of studying how things go wrong, but rather to emphasize on the scientific study methods to determine how things to go right. This is mainly connected with three issues: positive emotions, positive individual traits, and positive institutions. This is a growing field: daily contributions from the academicians and researcher are very intriguing.
There are two methods for determining positive psychology; one is Neuroscientific approach whereas the other one is evolutionary approach. Positive psychology has proven itself on the quantitative and informative side of science, aligning with a reductionist, quantitative approach and claiming this as far different and ahead to the anti-scientific methods. Initially it was thought as a way to advance well-being and optimal functioning in healthy people, positive psychology techniques are now being considered as a complement to more traditional forms of therapy.
Three ranges identifying with positive brain science are considered to be specific Cross-Cultural issues, its Philosophy and the adequacy of Psychotherapeutic Interventions. Its blend of logical reductionism, with prescriptive propensities are fairly insightfully incongruent.
Behavioural Science includes research and methods from various disciplines like a bit of psychology, neuroscience, a bit of sociology, behavioural economics along with other disciplines. Behavioural science includes two broad categories like neural information science and social relational science. It's broadly involved with human dimension of work, thus behavioral science holds greater significance to business management. Behavioral health software enables behavioral health professionals to choose the best treatment plan for a person suffering from depression, stress, anxiety, addiction related issues etc.
Behavioral researchers have created preventive intercessions for each phase of life beginning from the pre-birth period through youthfulness. The usage of the tasks, arrangements, and practices that behavioural researchers have created can have critical advantage for a huge number of Americans.
Market Analysis
From recent study it is confirmed that One in four people in the world will be affected by mental or neurological disorders at some point in their lives. Currently 450 million people suffer from such conditions all over the world, placing mental disorders among the leading causes of ill-health and disability .More than 40% of countries have no mental health policy and over 30% have no mental health programme as well. Around 25% of countries have no mental health legislation. The global market for Psychiatric & mental health drugs was worth $88.3 billion in 2015 whereas behavioral health software market will be $1.5 billion by 2019 globally. It is expected that mental health will rise through the rank up to second by 2020.
There is a serious shortage of professional psychologist as well as behavioural scientists. The market of well beingness is expanding to a multimillion dollar industry. Many studies over the years, including reports from The Department of Behavioral Sciences and Leadership in the USMA says that the demand for the field will grow into multi fold. North America has the biggest market for mental health software, preceded by Europe the growth will be at 1.25% CAGR.
Europeans are tormented by mental and mental ailments, with right around 165 million individuals or 39% of the populace experiencing a cerebrum issue every year.
The global behavioral health in terms of value, North America dominated the market with over 45% market share in 2014, followed by Europe with around 27%. In Asia Pacific region market segment mental health software will expand at highest CAGR of 16.7% during the forecast period 2019-20.
Why to attend?
It's our pleasure to welcome you to the 21st World Congress on Positive Psychology and Behavioral Sciences, during Sep 18-19, 2017 at San Antonio, USA. Positive Psychology Meeting will be organized around the theme "Psychological Well-being Can Shorten the Road to Wellness".
Psychology Meetings will provide an opportunity for all marketing societies working on psychology and behavioral psychiatry to talk about their work. Positive Psychology conferences will congregate renowned speakers, investigators, Nobel laureates, psychiatry scientists and psychology researchers from both academia and health care industry will join together to discuss their views and research. The conference will be operated by world class experts in the field of Psychologists, mental health professionals. International symposiums, B2B meetings, workshops will also be organized to discuss the specific topics in the field of Positive Psychology.
The primary focus of psychology is treating abnormal behavior and mental illness. Scientific approach reveals developing theories that focused on happiness and the positive aspects of human nature.
Aim of this conference is stimulate new ideas for treatment that will be beneficial across the spectrum of Psychological Disorders.
Conferences, National symposiums and Workshops provide a dedicated forum for the advancement, execution and exchange of information about brain disorders and its allied areas.
Why San Antonio?
San Antonio is the 3rd largest city in Texas with rich Spanish culture. The city is visited by about 32 million tourists a year. San Antonio has a diversified economy with about a $96.8 billion metropolitan Gross Domestic Product. This ranks the city 4th among Texas metropolitan areas and 38th in the United States. San Antonio's economy is focused primarily within military, health care, government civil service, financial services, oil and gas and tourism sectors.
The city contains five eighteenth century Spanish outskirts missions, including The Alamo and San Antonio Missions National Historical Park, which were assigned UNESCO World Heritage Sites in 2015. The Alamo Mission in San Antonio is the Texas' top vacation spot. As a result of the mission, San Antonio is regularly called the "Alamo City".
The River Walk is the city's second-most-visited attraction, giving it the additional nickname of "River City." Major tourist attractions are San Fernando Cathedral, The Majestic Theatre, Hemisfair(home of the Tower of the Americas, and UTSA's Institute of Texan Cultures), La Villita, Market Square, the Spanish Governor's Palace, and the historic Menger Hotel.
San Antonio is home to the first museum of modern art in Texas, the McNay Art Museum along with various institutions and museums like Art Pace, San Antonio Museum of Art, Blue Star Contemporary Art Center, the Briscoe Western Art Museum, Buckhorn Saloon & Museum, Say Si, the Southwest School of Art, Texas Rangers Museum, Texas Transportation Museum, the Witte Museum etc. the University of Texas at San Antonio (UTSA), UT Health San Antonio, Texas A&M University–San Antonio, and the Alamo Community College District are the main educational institutions in San Antanio.
Target Audience:
Directors, Neurologists, Neurosurgeons, Psychologists, Psychiatrists, Head of department, Professors and Students from Academia in the research of Psychiatry.
Academia 60%
Industry 20%
Psychologists 15%
Others 5%
Agenda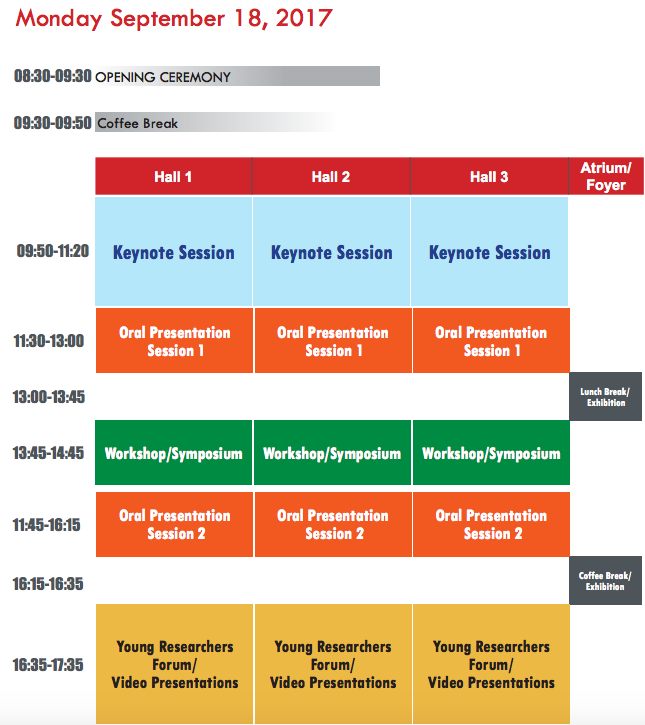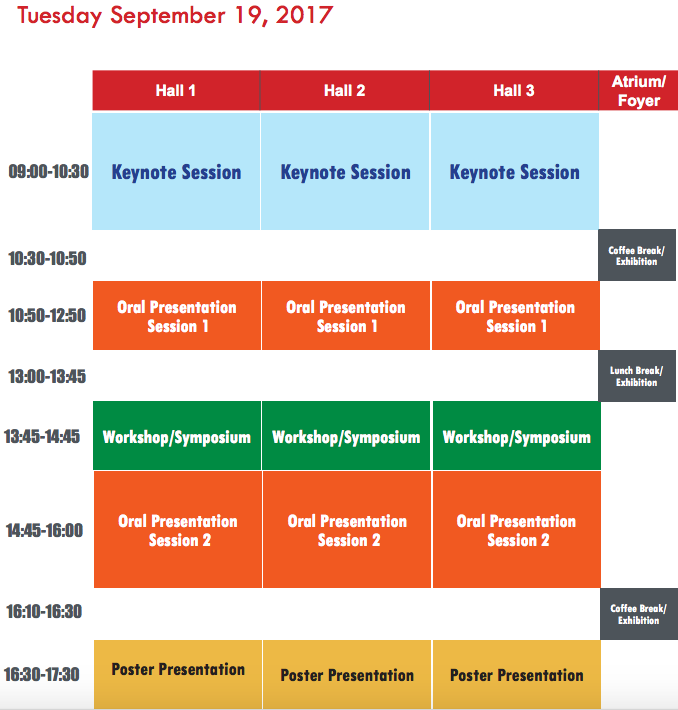 Please contact the event manager Marilyn below for the following:
- Discounts for registering 5 or more participants.
- If you company requires a price quotation.
Event Manager Contact: marilyn.b.turner(at)nyeventslist.com
You can also contact us if you require a visa invitation letter, after ticket purchase.
We can also provide a certificate of completion for this event if required.

NO REFUNDS OR TRANSFER ALLOWED ON REGISTRATIONS
-----------------------------------------------------------------
This Event Listing is Promoted by
New York Media Technologies LLC in association
with Pulsus Group.
http://www.NyEventsList.com
http://www.BostonEventsList.com
http://www.SFBayEventsList.com
-----------------------------------------------------------------
SHU170809CEV
Date and Time
Location
Refund Policy