21st International Conference on Past and Present Research Systems on Green...
Description
About Conference Series
Conference Series is glad to announce 21st International Conference on Past and Present Research Systems on Green Chemistry, August 27-28, 2018 at Boston, USA. Green Chemistry 2018 will be organized around the theme "Encouraging World Towards Pure Techniques".
Green Chemistry 2018 conference is all about providing a resourceful and knowledgeable ground for the associates in the field of Green Chemistry Research, Green Chemistry Application, and Drug Discovery in the latest generation. As the theme of the conference relates it serves as a global platform to converse concerning the current developments, recent advances, new approaches and future approaches in the field of Chemistry Research. Attempts are to provide a perfect stage to share knowledge and experiences and encourage people to carry out effective researches and works to combat against the Chemistry Research & its application. It is all about Inspiring and get Inspired!! We have research expertise from different parts of the world coming to share their latest research works in the field of Chemistry Research, Chemical Engineering science. And to inspire the young minds we are glad to present a special category - The Young Researcher Forum (YRF).
Global Meeting on Green Chemistry 2018 conference will be organized by Conference Series which is comprised of 3000+ Global Events with over 600+ Conferences, 1200+ Symposiums and 1200+Workshops on diverse fields of Medical, Pharmaceutical, Clinical, Engineering, Science, Technology and Business. Chemistry Research & Chemistry Science deals with study of basic researches in the field of Chemistry & Chemical Engineering. It involves developing the medicine & cure for dreadful diseases.
Green Chemistry Conference purpose is to fill your head with knowledge you can use: ideas, new trends, amazing ingenuity. Our focus is on sustainable Development and Green Technologies, which we believe are foundational to the success of individual organizations as well as our cities, states, nations and world. Attendees come to Green Chemistry Conference to learn from experts in their community and leave.
Market Analysis Report
Importance and Scope:
Significance of recent trends reviews the state of the art and aims to determine the significance of green chemistryfor advancing productivity in drug discovery. One in particular, fragment-based drug design, stands out as promising major improvements in research productivity. After analysis it proves that chemistry-related approaches and methodologies that drug discovery organizations employ in an effort to increase productivity in early drug discovery. Its key topics considered include New trends in Green Chemistry, Water Remediation, Green Nanotechnology, Green Computing.Various ways of chemistry oriented drug design are also considered, as the complexity and limitations of drug discovery programs that are based on biochemical screens of large compound collections have been major factors in stimulating the growth of this modality.
Green Chemistry provides a unique forum for the publication of innovative research on the development of alternative sustainable technologies. With a wide general appeal, Green Chemistry publishes urgent communications and high quality research papers as well as review articles. The scope of Green Chemistry is based on, but not limited to, the definition proposed. Green chemistry is the utilization of a set of principles that reduces or eliminates the use or generation of hazardous substances in the design, manufacture and application of chemical products. Green Chemistry is at the frontiers of this science and publishes research that attempts to reduce the environmental impact of the chemical enterprise by developing a technology base that is inherently non-toxic to living things and the environment. Green chemistry is the design of chemical products and processes that reduce or eliminate the use and generation of hazardous substances.
This Global meeting will be a multidisciplinary gathering and present major areas such as green chemistry synthesis, catalysis, education and policies. The forum of Research Scientists, Research students and researchers from all corners of the globe, come together to discuss future science. Each session of the meeting will be included with expert lectures, poster and discussions, join us at Boston to design sustainable processes, innovations by which and how these strategies drive new policies, advances the business and human health protection. We are glad to invite you on behalf of organizing committee to join us, where you are the decision maker for future.
Global Market for Green Chemistry
The global market for renewable chemicals is expected to grow from $51.7 billion in 2015 to $85.6 billion by 2020, with a compound annual growth rate (CAGR) of 10.6% for the period of 2015-2020. Renewable alcohols dominated the market with about 40.7% of total sales in 2014, but will likely decrease to 39.1% market share by 2020. Raw materials for renewable chemicals production, which ranked second at a 40.6% market share in 2014, is expected to fall to 35.5% during the forecast period (2015-2020) due to the uptake of alternative feedstock used in the production process. Bio-based organic acids, ketones and aldehydes accounted for the third-biggest market share in 2014, at 8.1%, including some well-known and used chemicals. Market share for this segment should increase to 13.9% by the end year.
Renewable chemicals or bio-based chemicals are obtained from renewable sources such as agricultural waste, organic waste products, biomass, and microorganisms and are used to produce other chemicals. They are used in various applications across different industries such as in food processing, housing, textiles, environment, transportation, hygiene, and pharmaceuticals. Also, the manufacture of surfactants and lubricants, consumer goods, resins, and plastics for environmental purpose use renewable chemicals.
Green Chemistry Market by Region:
The global market for green chemistry, which includes bio based chemicals, renewable feedstock's, green polymers and less-toxic chemical formulations, and is projected to grow from $11 billion in 2015 to nearly $100 billion by 2020.
Similarly, the North American market for "green chemistry" is projected to grow from $3 billion to over $20 billion during the same period, according to Research. The market opportunity is underscored by the growing number of chemical companies reporting that their customers are expressing an interest in sustainable chemistry — rising from 57 percent in 2009 to 62 percent in 2014.
Why to attend Green Chemistry 2018?
Green Chemistry 2018 is the Global event that brings all the international experts, researchers and decision makers both from academic field as well as industry across the world, together to exchange their knowledge, expertise and research innovations, specialty in the area of Chemistry Research. During the passage of the two-day conference, you can avail opportunity to both network and perceive leaders from the global academic and corporate Chemistry research communities.
The main topic will be on aspects such as Green Chemistry Research, Green Chemistry approaches, Chemical Engineering, biochemistry. This is best opportunity to reach the largest Proportions of participants. World Well-known speakers, the most recent techniques, and the newest updates in chemistry research fields, drugs innovations are the hallmarks of this conference.
Green Chemistry Conference are organized with the ambition to give a capitalistic belvedere to researchers, scientists, academicians, pharmaceutical industries, health care professionals, students, to come learn, evolve, discuss, share and get the knack of recent advances & success.

Benefits:
Accepted abstracts will be published in conference souvenir.
Accepted Abstracts will be published in PubMed, MEDLINE, ProQuest, Scopus, Socolar, EBSCO, CAS, Hinari, Index Copernicus, Google Scholar, Scirus, DOAJ indexed journals
Global networking: In transferring and exchanging Ideas
A Unique Opportunity for Advertisers and Sponsors at this International event.
Each abstract will be labeled with a DOI provided by CrossRef
Our online publicity attracts 90000+ users and 160000+ views
Great chance to attend other scientific conferences freely as a delegate at the same venue or five star hotel at Boston.
Target audiences:
Chemistry Research Students
Chemistry Research Scientists
Chemistry Researchers
Chemistry Research Faculty
Bio Medical Colleges
Chemistry Research Associations and Societies
Chemists
Pharmaceutical Companies
Diagnostics Companies
Medical Instrument Companies
Business Entrepreneurs & Research Institutes working in,
*Chemistry
*Traditional medicine
*Immunology
*Pharmacology
*Biomedical Sciences
*Emergency Medicines
*Physiology
*Medicine
The scientific program includes Keynote & Plenary Talks, Video Presentations, Poster Presentations and E-Posters. Furthermore, oral communications of (post)doctoral junior scientists will be considered. It is the goal of the organizers to make this meeting an event of scientific excellence, attractive to both industrial and academic scientists.
You can also mail us your abstract to address
Major Marketing Associations around the Globe:
American Association for Clinical Chemistry
American Chemical Society
American Institute of Chemists (AIC)
American Society of Brewing Chemists
American Society for Mass Spectrometry
Royal Society of Chemistry (RSC)
New Swiss Chemical Society
Syngenta, Hyderabad Area, India
DCTG, Beijing City, China
Oceanus Group Ltd, Singapore
Major Marketing Associations in USA
American Association for Clinical Chemistry
American Chemical Society
American Institute of Chemists(AIC)
American Society of Brewing Chemists
American Society for Mass Spectrometry
Speakers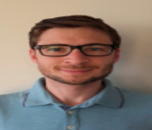 Benoit-Ter-Ovanessian
University of Lyon, France

Don--Coltart
University of Houston, USA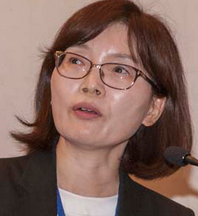 Eunkyoung-Kim
Yonsei University, South Korea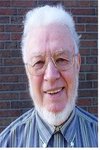 Gerd-Kaupp
University of Oldenburg, Germany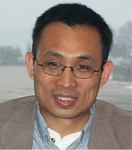 Haifeng Frank Ji
, USA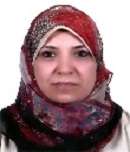 Heba-M-Adly
Umm Al-Qura University, Saudi Arabia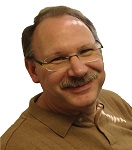 Jon-Stewart
University of Florida, USA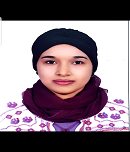 Miada-Abubaker-Ali
United Arab Emirates University, UAE

Michael-Soll
Frontier Laboratories, Germany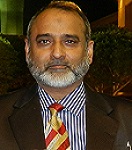 Mohammad-Nahid-Siddiqui
, Saudi Arabia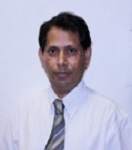 Oinuddin Sarker
Natural State Research, USA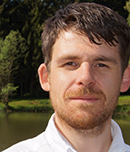 Oliver-Clemens
Joint Research Laboratory Nanomaterials, Germany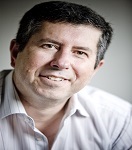 Steven-J-Langford
Monash Unoversity , Australia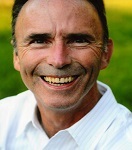 William-Nelson
University off Illinois, USA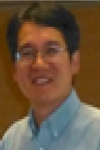 Yongda-Zhang
Boehringer Ingelheim Pharmaceuticals Inc., USA