Sales Have Ended
Ticket sales have ended
Thank you for your registration to the NATS NW Regional Conference 2017. Looking forward to see you at the event!
Sales Have Ended
Ticket sales have ended
Thank you for your registration to the NATS NW Regional Conference 2017. Looking forward to see you at the event!
Description
21st Century Voice Pedagogy:
New and Improved Tools for Teachers
Welcome to another Northwestern Regional Conference. The place to learn, gather with familiar faces and fill your bag with new teaching tricks and tools for your studio.
This NATS Northwestern Regional Conference, held at the beautiful and conveniently located Courtyard Portland City Center, will be a wonderful weekend learning opportunity for all NATS teachers, students and colleagues.
Three days of learning sessions for and by our wonderful northwest region teachers and colleagues.
We will again be enjoying the exciting NATSAA competition during our regional conference. It will take place down the road from our conference at the Portland State University. The first round will be held on Friday evening, October 27, and the final regional round on Saturday evening, October 28.
Conference Schedule
Friday October 27
(Registrations at Marriott Courtyard followed by sessions at Portland State University)
5:00pm-6:00pm - Registrations / Meet & Greet at Marriott Courtyard Portland City Center

--- travel time to Portland State University for sessions---
6:30pm-7:30pm - Fostering Inclusivity with Rebeqa Rivers
7:30pm-8:00pm - Carlos Gardel: Life & Music with Richard Hinrichsen
8:00pm-8:30pm - Celebrating LGBT Voices in Song with Chuck Dillard
8:30pm-9:30pm - What They Didn't Teach Me In The Conservatory Of Music wi

th Tim Carson
Saturday October 28
(All sessions at Marriott Courtyard Portland City Center)
8:30am-9:00am - Registrations

9:00am-9:45am - Why Do I Yodel: Mature Singer with Susan Buehler

9:45am-10:45am - Personalities, Behavior & Priorities with Michael Clement

10:45am-11:00am - Break

11:00am-12:00pm - Voice From Youth To Old Age with Karen Brunssen
12:00pm - Governor & National Reports

12:30pm-1:30pm - Lunch

1:30pm-2:00pm - The Art Of Screaming with Susan Carr
2:00pm-3:00pm - To Act Or Not To Act (masterclass) with Natalie Lerch
3:00pm-4:00pm - Lightning Talks with Nancy Bos, Marieke Schuurs & Yanik Giroux

4:00pm-4:15pm - Break

4:15pm-5:15pm - Bodymapping with Christine Meadows

5:15pm-6:30pm - Reception (appetizers will be served, no host bar)

7:00pm - NATSSA Finals (At Portland State University)
Sunday October 29
(All sessions at Marriott Courtyard Portland City Center)
9:15am-10:30am - Leadership Breakfast Meeting
9:45am-10:25am - Digitalizing The Jury Process with Susan McBerry
10:30am-11:30am - Teaching With Ease: Alexander Technique As Self-Care with Eve Bernfeld
11:30am-12:30pm - Social Justice In Song & Lyric Theatre with Nicole Hanig, Catherine Jacobs & Mathilda Seger

12:30pm-1:30pm - Lunch

1:30pm-2:00pm - Getting On The Same Page with Janene Nelson
2:00pm-2:30pm - Jazz As American Baroque with Valerie Williams
2:30pm-3:30pm - Creativity and Joy In The Studio with

Kevin Helppie & Forrest Kinney

3:30pm-4:00pm - Wrap-up Session
FAQS
Where to stay?
Boutique charm meets urban chic at Courtyard by Marriott Portland City Center, one of the most eclectic boutique hotels in downtown Portland. The hotel boasts 256 individually-decorated rooms with plush bedding and décor created by local artists, and is centrally located near Pioneer Square, the Willamette Riverfront, technology firms and financial institutions - ideal for guests travelling for business, pleasure or a little of both.
The perfect place to feel like you've had a vacation without leaving the region!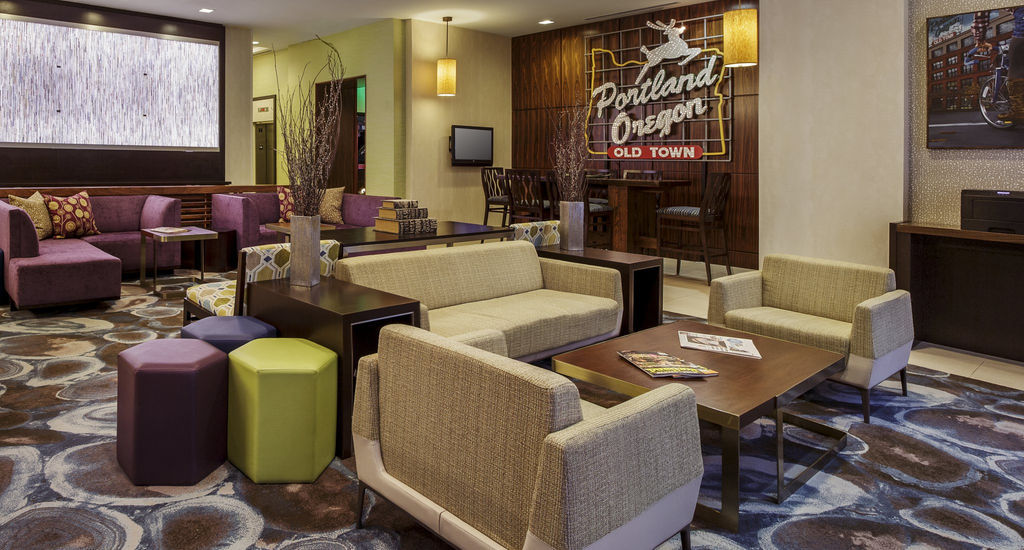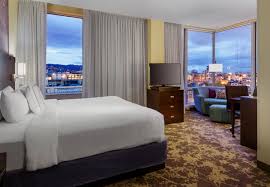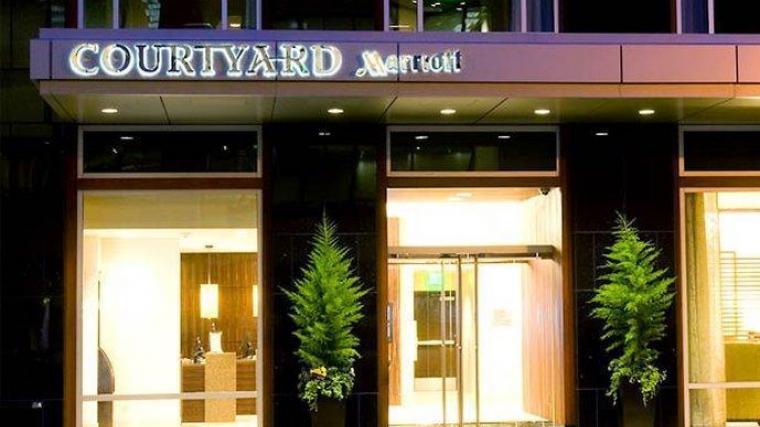 Book your room directly with the hotel at our NATS Conference Rate of $139 USD/night plus tax. This discounted rate is only available for October 27 - 29 and rooms must be booked by October 6 to be included in our special room rate.
BOOK WITH THIS LINK TO GET THE NATS DISCOUNTED PRICE
*
* Please note that the parking rate on the Marriott page is incorrect. Cars parked overnight at the hotel will be charged $30, not $40, per discount in our contract.
* If you do not want to book online, please call the hotel directly 24 hours/day at 503-505-5000. You may call Marriott central reservations at 1-800-606-3717. Inform the associates of the dates of the reservation and ask for the NATS block rate.
How do I get there?
The conference is being held at the Courtyard Portland City Center located downtown Portland, 12.5 miles from Portland International Airport (PDX).
This hotel does not provide shuttle service, but a short ride on the Max Light Rail will get you downtown.
Max Light Rail located 0.1 miles W. (Max Red Line - Airport/City Center/Beaverton)
The Portland Union Station is located 0.5 miles N.
The Greyhound Bus Depot is located 0.5 miles N.
The Bolt Bus, which offers transportation from Eugene OR to Vancouver BC, drops off downtown Portland, a few blocks from our conference hotel.
Where can I park?
Valet parking only, $30 USD daily/over

nigh

t for NATS guests (regular $40), with unlimited in-and-out privileges, 24 hours a day. No self-parking available at hotel. Self-parking garages nearby. Garage height is 7 feet maximum and has limited number of oversized vehicle parking spaces.
Are there any meals included in the Full Program registration fee?
No meals are included. The hotel offers options for breakfast, lunch and dinner, and has a restaurant on site. Nearby food options are also available.
Can I register at the door the day of the event?
Yes, we will take registrations at the door as long as we have seats available. Payments by check or Paypal transaction (including credit cards payments) will be accepted.
What if I can't attend after I registered and paid?
Registrations are non-transferable, but refunds will be offered until October 15th.
You will have to contact the hotel directly for room refunds under their refund/cancellation policy.
Need to contact us?
For online registration questions/issues: northwesternplanning@outlook.com
For all other questions: northwestern@nats.org

*** Please note that this page is best viewed on a Mac or PC. Mobile devices may show incomplete information ***
Organizer of 21st Century Voice Pedagogy - NATS NW Regional Conference 2017