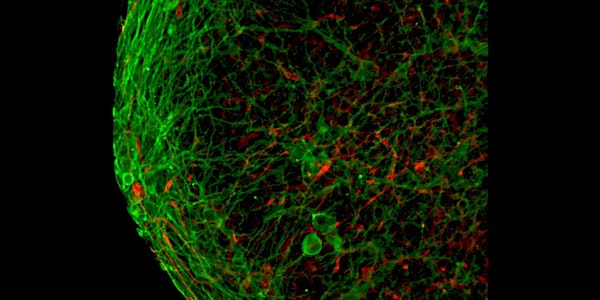 21st Century Toxicology: Updates on Relevant Domestic and Int'l Activities
Event Information
Location
San Diego Convention Center
111 West Harbor Drive
San Diego, CA 92101
21st Century Toxicology: Updates on Relevant Domestic and International Activities (SOT 2022) - An event by CAAT and AFSA Collaboration
About this event
For those of you who will be attending remotely, please find the registration link below:
https://jh.zoom.us/webinar/register/WN_wz3c3G0ERp-FC09ms7_qhA
Topic: 21st Century Toxicology: Updates on Relevant Domestic and International Activities (SOT 2022) - An event by CAAT and AFSA Collaboration
Date/Time: Thursday, March 31, 2022, 12:30-4:30PM PDT
PLEASE NOTE: ONLINE PARTICIPATION ONLY. IN PERSON ATTENDANCE IS NOW CLOSED.
This series was inaugurated by the Johns Hopkins Center for Alternatives to Animal Testing (CAAT, http://caat.jhsph.edu) and later became a joint project, first with The Humane Society of the United States-led Human Toxicology Project Consortium and eventually with The Humane Society International-led Animal-Free Safety Assessment (AFSA) Collaboration (https://www.afsacollaboration.org).
These satellite meetings have provided an informal setting in which interested stakeholders could receive high-level updates on cutting-edge approaches in toxicology, all within a single session. The meetings have featured a number of invited presentations followed by an opportunity for participants to ask questions, make announcements, or offer comment on germane topics. In their early years, the satellite meeting put considerable emphasis on large-scale, government-led, high-throughput testing programs in the United States, namely Tox21 and ToxCast.
In more recent years, as the field has evolved, the session has broadened to include updates on a spectrum of related projects in the US and abroad, highlighting additional technologies (e.g., microphysiological systems, artificial intelligence, and other New Approach Methodologies) and additional programs (e.g., EU Tox-Risk). The speakers are among the main drivers of their respective efforts.
21st Century Toxicology: Updates on Relevant Domestic and International Activities
A Society of Toxicology (SOT) Satellite Meeting Organized by the Center for Alternatives to Animal Testing and the Humane Society International/Animal-free Safety Assessment Collaboration
Thursday March 31, 2022, 12:30–4:30 PM PDT
Hybrid Format: San Diego Convention Center, Room 3/Live Stream
Please register to receive details about live streaming and updates on the program.
Presentation mode: R=Remote, IP=In Person, TBD=To be determined
12:30 PM | Box lunch (for pre-registered, in-person participants)
1:00 PM | Welcome: Martin Stephens (Johns Hopkins University) [R]
1:10 PM | Invited speakers (10-minute presentations each followed by 5 minutes of discussion)
1:10 PM | NCATS Screening Effort in the Tox21 Program – Menghang Xia (NIH/NCATS) [R]
1:25 PM | Modeling Tox21 Data for Toxicity Prediction and Mechanism Deconvolution – Ruili Huang (NIH/NCATS) [R]
1:40 PM | NICEATM Update: Advances in Predictive Toxicology – Helena Hogberg (NIEHS/NICEATM) [IP]
1:55 PM | NAM-Based Approaches for Next Generation Risk Assessment: From EU-ToxRisk to the RISK-HUNT3R Project – Bob van de Water (Universiteit Leiden) [R]
2:10 PM | Progress on 21st Century Toxicology and Chemical Risk Assessment at US EPA – Allison Harrill (US EPA) [IP]
2:25 PM | Progress on Implementing Section 4(h) of TSCA at US EPA – Tala Henry (US EPA) [IP]
2:40 PM | Advancing Alternative Methodologies at the FDA – Suzanne Fitzpatrick (US FDA) [R]
2:55 PM | Update: Japanese Projects Regarding New Approach Method (NAM) for Systematic Toxicology – Seiichi Ishida (Sojo University and NIHS Japan) [R]
3:10 PM | Animal-free Safety Assessment Collaboration: Cosmetics Safety Assessment Training Program – Catherine Willett (HSI) [IP]
3:25 PM | In Vitro Studies' Critical Appraisal Tool Development by EBTC – Katya Tsaioun (Johns Hopkins University) [IP]
3:40 PM | Update on CAAT Activities Advancing 21st Century Toxicology – Thomas Hartung (Johns Hopkins University) [IP]
4:00 PM | Open microphone for Q&A and discussion
4:30 PM | Adjourn
Date and time
Location
San Diego Convention Center
111 West Harbor Drive
San Diego, CA 92101