21st Century Public Service with David Uejio - 10/22

Tuesday, October 22, 2013 from 12:00 PM to 1:00 PM (EDT)
Event Details
21st Century Public Service

with David Uejio,
President, Young Government Leaders;
Strategy Program Manager, Consumer Finance Protection Bureau
Tuesday, October 22nd

12:00 PM - 1:00 PM

Haldeman 031

Please join us for a special luncheon where students will have a unique opportunity to learn more about Young Government Leaders and pursuing a career in the Federal Government.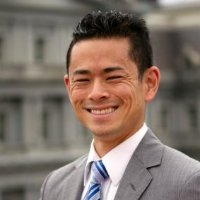 Dave Uejio currently serves as the Strategy Program Manager for the Consumer Finance Protection Bureau (CFPB). Before his current role, Uejio was the Lead for Talent Acqusitions for CFPB.  Dave started work in DC as a Presidential Management Fellow with the Naional Institute of Health (NIH). Dave was also the principal analyst in the Office of the Director of Office of Human Resources (OHR), overseeing the NIH's employer branding, social media recruitment, executive recruitment and onboarding programs. He also manages the Office's Presidential Management Fellows. Uejio graduated from the University of Minnesota's Humphrey Institute of Public Affairs with a Masters in Public Policy,
Dave also has a great deal of experience briefing senior leadership on pressing matters, as well as contributing as a member of the OHR leadership team. Dave is also the founding President of YGL's Bethesda Chapter, and previously served as the Chief Strategic Officer of the YGL Executive Board. Dave is also well regarded as a public speaker, presenting on personal branding, public speaking, intergenerational recruitment strategies and social media at conferences and events across the country.
---
Learn more about Young Government Leaders:  http://younggovernmentleaders.org/
When & Where

Haldeman 031
Rockefeller Center
Dartmouth College
Hanover, NH 03755


Tuesday, October 22, 2013 from 12:00 PM to 1:00 PM (EDT)
Add to my calendar
Organizer
Nelson A. Rockefeller Center for Public Policy and the Social Sciences at Dartmouth College
The Rockefeller Center for Public Policy at Dartmouth College is a catalyst for teaching, research, and deliberation about public policy. Dedicated to providing an interdisciplinary perspective on policy-related topics, the center fosters a commitment to the ideals of public service and informed public debate exemplified by the man for which the Center is named, Nelson A. Rockefeller.
The Center inspires and energizes students to become effective leaders in their communities & to cherish and participate in democracy.
Connect with Rocky online!
21st Century Public Service with David Uejio - 10/22