Description
Product Development Operations in the 20th Century were plagued by failures where command-style management proved disruptive and counterproductive to operational flow. The 21st Century has seen increasingly productive results in PD operations with systems-based approaches - the emergence of Lean Product Development and the migration of Agile into hardware and systems development.
The progress of PD operations, however, has been stunted by residual operational habits carried over from the 20th Century.
Learn the pros and cons of the two most common management systems applied to PD operations, the benefits and limitations of Lean and Agile development, and the value of applying an holistic systems-based approach to mitigate the residual effects of command-style management.
This free, two hour seminar will cover:
Management Styles
Toyota's Lean PD System
Agile's Application in Hardware Development
Systems Thinking and Learning Organizations
The Critical Skill for High Knowledge-Work Productivity


Speaker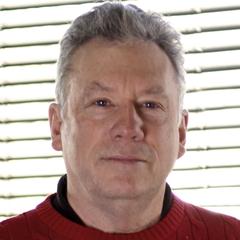 Bill Farmer is Principal Consultant at F&A Consulting. He launched his career with undergraduate degrees from the University of MN in Electrical Engineering and Japanese, and a graduate degree from MIT's Media Lab. He spent his early career as a Research Engineer at Sharp Corporation in Japan, and served as the first foreign member of the technical board of Hodic, a subisdiary of the Japan Society of Physics. He has held leadership positions at several Twin Cities corporations in Sales, Engineering, Product Development, and ultimately as a General Manager and Corporate Officer at CyberOptics Corporation. He was an executive with EAC Product Development Solutions, leading their consulting group for 7 years, until founding F&A in 2016.