Whether you are new to grantmaking or ready to hone your skills, join us for "21st Century Grantmaking Essentials"!
About this event
Whether you are new to grantmaking or just want to hone your skills you won't want to miss out on this exciting program where you will learn about
Philanthropic Landscape – get to know one another and put your foundation or giving program within the broader context of philanthropy
Working your Guidelines & Communicating Funding Priorities – reflect on your organization's areas of interests and goals, as well as how to communicate those with potential grantees and partners
Funding Recommendations & Due Diligence – learn the art of grantmaking, balancing organizational values and goals, trustees' interests, and best practices in due diligence to better review and recommend grant proposals
Maximizing Grant Impact – connect capacity building, advocacy, grantee engagement, and diversity/inclusion to effectiveness and identifying leadership roles in philanthropy beyond delivering dollars.
Managing Your Grant Portfolio – discuss grant monitoring, evaluation, and closure – including what to do with grantees flounder.
And More!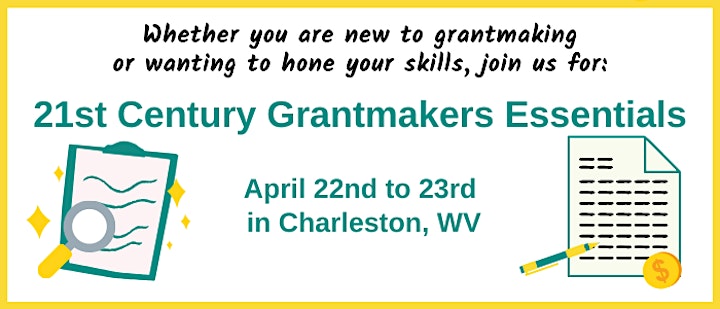 Organizer of 21st Century Grantmakers Essentials