Description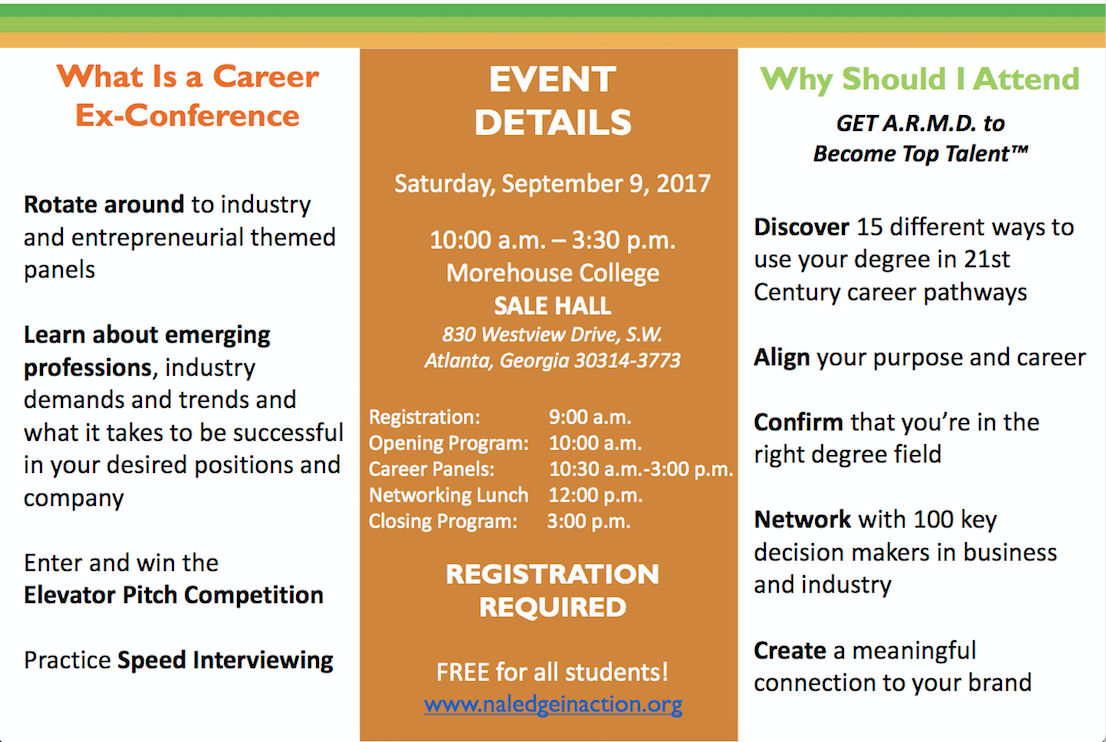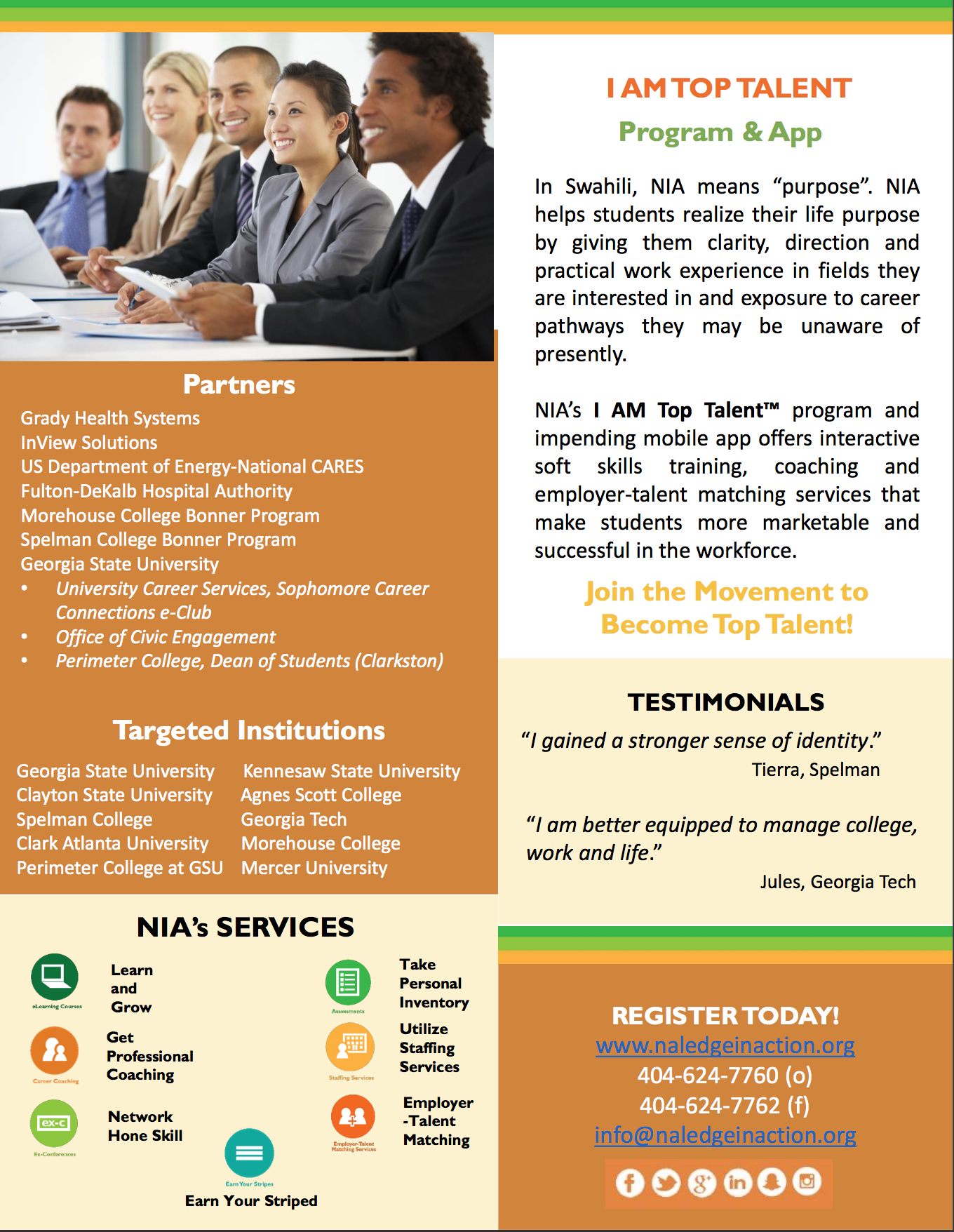 ---
Look no further! Naledge In Action's

EXPERIENTIAL (Ex) CONFERENCE™

has the solution.
What is an Ex-Conference?
Ever wondered what is blocking you from becoming your best self? None of us are perfect but it is important to be introspective and know where you are strong and where you can improve. Knowing the answers and doing the work may be the difference between you landing a position or the more self-aware candidate beating you out. NIA's live campus-based Ex-Conferences can help. NIA's EXPERIENTIAL (Ex) CONFERENCE™ offer students the opportunity to get personal. Ex-Conferences give students the opportunity to discover the root causes of bad school and workplace habits and then learn and actually practice the good habits that define highly effective people and highly coveted employees. Post-conference coaching is also a part of the deal. This is not your average event! The truth is, we often go to conferences where we hear phenomenal speakers who inspire us through their words but many of us don't know what to do as a next step or we feel we could benefit from the guidance of a support system.
You may have discovered that there's a lot about preparing for adult life that you didn't pick up in a lecture hall. Ex-Conferences offer students plenty of opportunities to learn first-hand about emerging career pathways, how to leverage their degree in various positions and how to hone critical skills in our hands-on SIMULATOR STATIONS. Each simulator is highly interactive and dedicated to self-awareness, self-management and the development of skills that will help students get and keep a job. These unique experiences jump start the journey to forming new habits in a safe, fun and highly interactive environment but are enhanced by the optional 40-Day post conference support. Join us for this life altering event as we guide you on a path of self-discovery and transformation.
---
As a student, are you A.R.M.D.™ (Awareness, Responsibility, Mastery and Discipline/Determination)
as Top Talent? Get armd -> www.NaledgeInAction.Org
As an employer, are you A.R.M.D.™ (Attract, Retain, Manage and Develop) with the right candidates in the right positions? Join the movement -> www.NaledgeInAction.Org