Rick Kitagawa of Kaiju Coaching has helped thousands from around the globe reframe how they think about fear, self-doubt, and success.
About this event
At our first Professional Development Workshop of 2022 esteemed guest presenter Rick Kitagawa will provide the space and pose propelling questions to unlock the potential within you and overcome your biggest hurdles – the voices in your head.
Based on the idea of befriending your inner monsters and transforming them into helpful aides rather than monstrous obstacles, Rick has helped thousands of individuals and organizations to reframe how they think about fear, self-doubt, and success. He has coached both leaders and creatives to wrangle their Inner Monsters and transform them from fierce enemies to trusted confidants.
Our monstrous insecurities often seem terrifying, but at their core, they're really just illusions – defense mechanisms putting on rubber suits and artificial fangs to seem like they're bigger than they really are. Join us on a journey to befriend these monsters and reimagine what your life could be like.
About the Presenter: Rick Kitagawa is a consultant and coach that has worked with creatives and leaders globally to get out of their own way and redefine success for themselves. His coaching practice, Kaiju Coaching, focuses on wrangling those inner monsters that hold you back from being the person you were meant to be. Rick also acts as a Head Coach for the altMBA and Akimbo workshops, produces the Inner Monster Podcast, co-hosts the In Trust podcast, and writes about leadership, organizational design and culture, and creativity. Rick is also a visual artist focusing on dark art (monsters, mostly) and has been a demonstration artist for Savoir-Faire, Jacquard, Liquitex, and Crescent.
About ArtSpan Artist Workshops: ArtSpan presents monthly 90-minute workshops designed to sharpen business and financial literacy for professional artists, prepare artists for exhibiting work inside and outside the studio, and encourage community between fellow artists and the public. Through these educational events ArtSpan creates a platform for artists to thrive, fostering a Bay Area that values the arts.
Workshops are free to attend for ArtSpan Artists Members. Members are provided a Promo Code in their weekly Artist Opportunities emails to apply their membership discount when registering.
Non-members of the General Public are welcome to join these events for a $20 single-event fee or become an ArtSpan Artist Member to attend all our programs throughout the year for the annual membership fee of $50.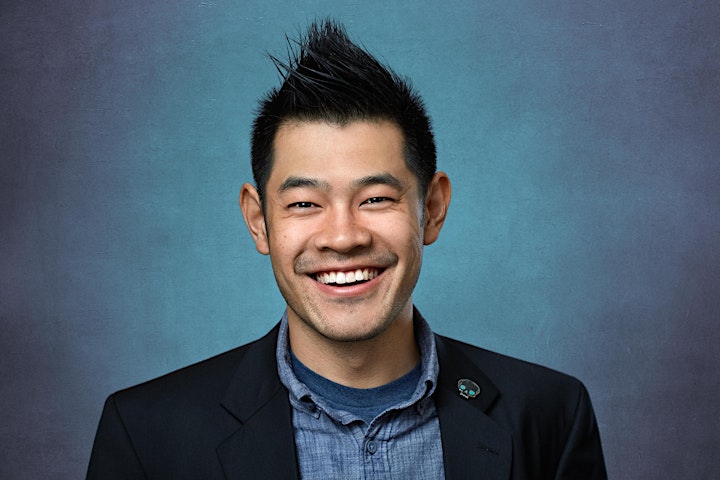 Organizer of Artist Workshop: Wrangling Your Imposter Monster
ArtSpan, a 501(c) (3) nonprofit organization, is committed to cultivating a vibrant, accessible, and world-class art community in San Francisco and to promoting the city's unique creative energy locally and globally. We champion an inclusive art experience by providing hundreds of local artists with the equal opportunity to showcase their work and make direct connections to diverse audiences and patrons. We are guided by the belief that artists play a vital role in society and that broad public engagement with their work is essential to defining a new cultural environment for our changing city. Visit www.artspan.org to learn more. Contact info@artspan.org or (415) 861-9838 for more information.