This dynamic tour is more than a book tour. It promises healing, laughter, and love with a little bit of rachet!
About this event
The theme of the evening is Chocolat En Rouge (Chocolate in Red)!
Put on your best red or chocolate attire and get ready for an inspirational event like you haven't experienced before.
Black Girl in Love Tour is the dynamic, girl-power boost to get you out of the pandemic blues, that feeling of helplessness and hopelessness, the mummy guilt, that broken marriage, the relationship with that man who ain't leaving his wife, the job that's leading to nowhere—and into a mindset of self-love, self-motivation, and self-restoration, to make a change to GET YOUR MIND RIGHT!
Sis, you deserve to LEVEL-UP!
Treat yourself to an evening of celebration among sisters, friends, mothers, aunties, and boss women like yourself. Let's levitate with our music and theatrical elements. Be energized by comedy, theater, guest speakers, and wellness affiliates. Indulge and level up your self-love journey by upgrading your event experience.
Three ticket types are available:
Black Girl in Love with (herself) General Ticket
• Includes Black Girl in Love Show
• Doors Open at 7:00 pm
• The event starts at 7:30 pm
The VIP Experience Deluxe Package
• Includes Black Girl in Love Show
• Premium Seating
• Goodie bag
• Post-show book signing, signature VIP drink, and Light Bites. (9:45 PM)
• Limited slots for this package
The Higher Love Premium Package
• One-hour online Zoom Pre-Event Dialogue with Trey and other premium package holders before event day. Date TBA
• Exclusive networking power hour and picture with Trey. (6:30 PM)
• Post-show VIP book signing, goodie bag with a t-shirt, signature VIP drink, and light bites (9:45 PM)
• First sign-up privileges and discounts on coaching sessions or workshops with Trey.
• *Only 25 slots for this package.
Group tickets are available!
Gather a group of your besties, book club buddies, Soros, or girlfriends at work and make it a Pre- Galentine's Day event to remember. This is more than a book tour but a movement of Black Women learning the roadmap to radical self-love!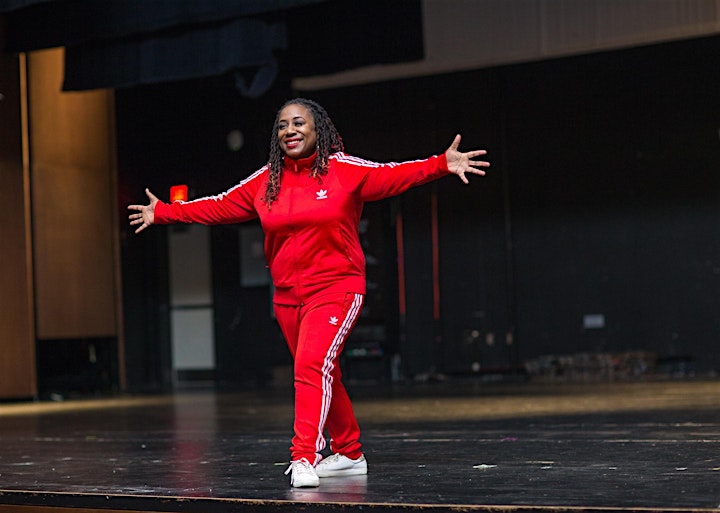 Trey Anthony is British-Canadian, four-time NAACP award-winning playwright and actress. Trey became the first African Canadian woman with a show on Prime-Time Canadian Network when the Da Kink in My Hair was adapted into a Canadian sitcom on Global Television Network in 2006. It became the highest-rated comedy show with twenty-six episodes under its belt. Black Girl in Love (with Herself) is the first book by Trey Anthony.
This memoir encapsulates Trey's life and her innermost struggles to meet the demands of her family while living up to the image of a "strong" Black woman. The book delivers gems and can be used as the ultimate guide for Black women and girls; it quickly became a best-seller. Trey has had an extensive, successful career as a writer for various television and media enterprises including the Oprah Winfrey Network (OWN), Lionsgate, Will Packer Media, The Comedy Network, and CTV.
She inspires through her ability to draw from her own life experiences, and she guides women to succeed in their own arenas. Whether it's a small group or a large audience, Trey will reshape lives.
Click here to learn more about Trey!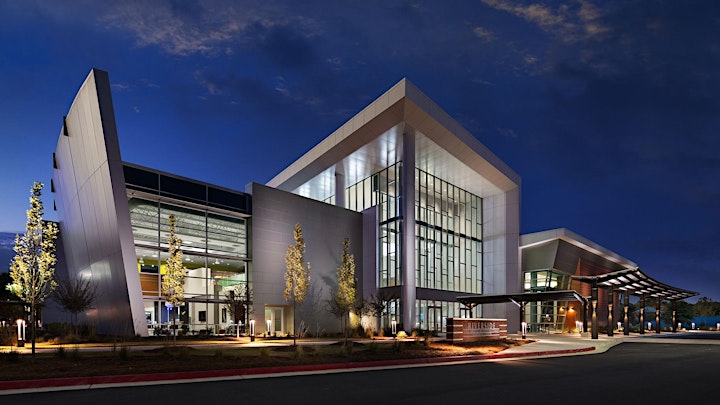 Free parking is availble at the beautiful Riverside EpiCenter!
Organizer of Black Girl in Love with (herself) Book Tour Atlanta
Trey Anthony is a visionary creator who uses the unique blend of comedy, theater, motivational talk, and her own life experiences to inspire and lift up others.
She is a professional speaker, lifestyle coach, producer, author, and award-winning playwright, but she's also "your girl" who tells it how it is. Through art, humour, and the power of a clear message, she's here to give Black women the no-nonsense tools to take control of their lives and thrive!