21 Irrefutable Laws Of Leadership Mastermind, FREE 3 Week Course

Wednesday, September 20, 2017 from 12:00 PM to 1:00 PM (EDT)
Event Details
Join Lorinda Buckingham, Creator and Founder of Modern Empowerment For This Amazing Mastermind 

"21 Irrefutable Laws Of Leadership"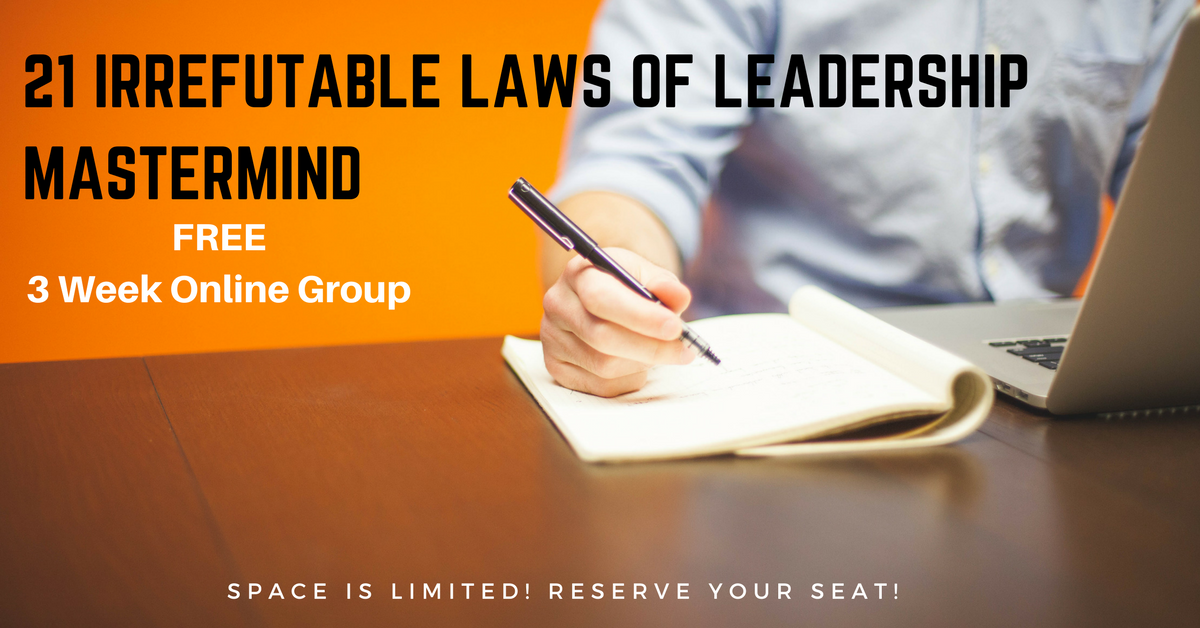 Raise The Lid Of Your Leadership!
   Develop Personally & Professionally!
  Get Empowered!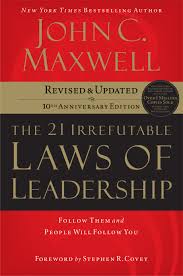 based on book by John C. Maxwell
"21 Irrefutable Laws Of Leadership" Mastermind Group Description: 
Beginning Wednesday, September 13, 2017 at 12pm noon to 1pm, join Lorinda Buckingham, for this insightful mastermind group. Lorinda brings 12 + years of real world corporate experience, business expertise, and is a certified Trainer by the John Maxwell Team. Lorinda uses her unique blend of experiences along with the leadership principles she has learned as a guide through the mastermind course.

The 21 Irrefutable Laws Of Leadership is jam packed with proven leadership strategies that will help you discover how to become the best leader in every aspect of your life. You will gain insightful principles, tools, and tips that will help you to become better leaders at home and in the office. 
Please note: Seats are limited. This is a first come, first serve session. 
This 3 week course is virtual! You can connect from just about anywhere in the world!
Mastermind Group Schedule:
Session 1: 
The Law Of The Lid 

The Law Of Influence
Session 2: 
The Law Of Process 

The Law Of Respect
Session 3: 
The Law of Magnetism 

The Law of Connection 
Participants of this "21 Irrefutable Laws Of Leadership" mastermind will get: 
THREE (3) weekly VIRTUAL Mastermind Group Sessions  

Each 21 Irrefutable Laws of Leadership Mastermind is 1.0 hours, 60 minutes long 

Discover the value in growing as a leader 

Embrace the mindset of becoming a better leader 

Develop partnerships with others to make a difference

"21 Irrefutable Laws Of Leadership" Book by John Maxwell is NOT included. Please purchase book from local book store or online book retailers such as www.amazon.com, etc. for faster delivery.
 Seats are limited!  Register today!  Don't delay!   
When & Where

This Is An Online Event

Peachtree City, GA 30269


Wednesday, September 20, 2017 from 12:00 PM to 1:00 PM (EDT)
Add to my calendar
Organizer
Lorinda Buckingham, Business Strategist & Success Blueprint Developer, is CEO of Modern Empowerment, a premier Personal & Professional Development Training and Consulting firm, specializing in developing and executing development training programs to grow the capabilities of companies, employees, business owners, and sales professionals to become effective leaders to lead others, build cross-functional team work and communication, increase productivity and efficiency, enhance brand reputation, and align their personal development with their business strategies. 
Lorinda has been very successful in helping clients who were frustrated with the lack of internal leadership, anxious to eliminate the fear of rejection, angry about high turn over rates, disappointed in the lack of follow-thru, concerned about the low morale within their organization, and worried about being able to face the challenges and meet the opportunities ahead. 
To learn more about our how our development programs can help you and your team, connect with Lorinda or to work with Lorinda, contact us at modernempowermentgroup@gmail.com.