21 Irrefutable Laws Of Leadership Mastermind, FREE 3 Week Course

Wednesday, September 13, 2017 from 12:00 PM to 1:00 PM (EDT)
Event Details
Join Lorinda Buckingham, Creator and Founder of Modern Empowerment For This Amazing Mastermind 

"21 Irrefutable Laws Of Leadership"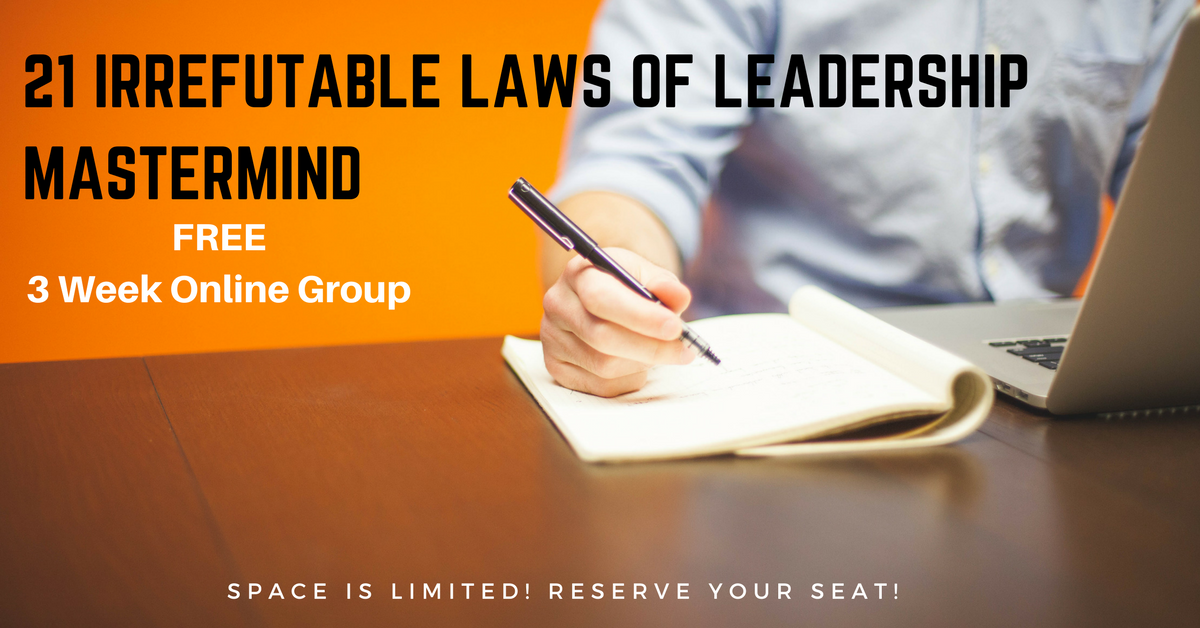 Raise The Lid Of Your Leadership!
   Develop Personally & Professionally!
  Get Empowered!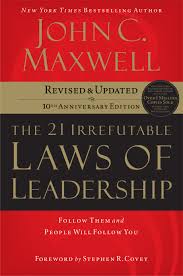 based on book by John C. Maxwell
"21 Irrefutable Laws Of Leadership" Mastermind Group Description: 
Beginning Wednesday, September 13, 2017 at 12pm noon to 1pm, join Lorinda Buckingham, for this insightful mastermind group. Lorinda brings 12 + years of real world corporate experience, business expertise, and is a certified Trainer by the John Maxwell Team. Lorinda uses her unique blend of experiences along with the leadership principles she has learned as a guide through the mastermind course.

The 21 Irrefutable Laws Of Leadership is jam packed with proven leadership strategies that will help you discover how to become the best leader in every aspect of your life. You will gain insightful principles, tools, and tips that will help you to become better leaders at home and in the office. 
Please note: Seats are limited. This is a first come, first serve session. 
This 3 week course is virtual! You can connect from just about anywhere in the world!
Mastermind Group Schedule:
Session 1: 
The Law Of The Lid 

The Law Of Influence
Session 2: 
The Law Of Process 

The Law Of Respect
Session 3: 
The Law of Magnetism 

The Law of Connection 
Participants of this "21 Irrefutable Laws Of Leadership" mastermind will get: 
THREE (3) weekly VIRTUAL Mastermind Group Sessions  

Each 21 Irrefutable Laws of Leadership Mastermind is 1.0 hours, 60 minutes long 

Discover the value in growing as a leader 

Embrace the mindset of becoming a better leader 

Develop partnerships with others to make a difference

"21 Irrefutable Laws Of Leadership" Book by John Maxwell is NOT included. Please purchase book from local book store or online book retailers such as www.amazon.com, etc. for faster delivery.
 Seats are limited!  Register today!  Don't delay!   
Save This Event
When & Where

This Is An Online Event

Peachtree City, GA 30269


Wednesday, September 13, 2017 from 12:00 PM to 1:00 PM (EDT)
Add to my calendar
Organizer
Lorinda Buckingham of Modern Empowerment, LLC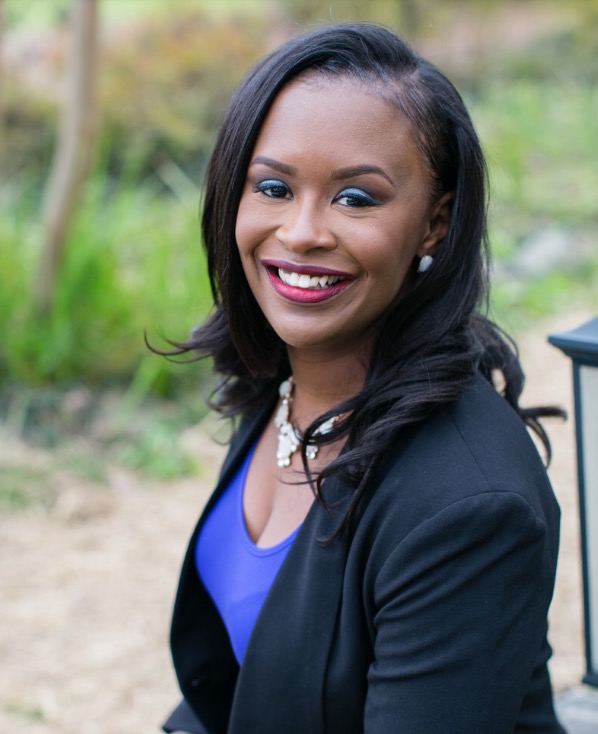 MEET LORINDA
Lorinda Buckingham is Creator and Founder of Modern Empowerment, and is a Certified Motivational Speaker, Coach, and Trainer by the John Maxwell Team.  Lorinda Buckingham helps individuals discover powerful simple to use strategies on how to grow as leaders, enhance their career, and build the business of their dreams, and never again worry about not having what it takes to succeed! 
WHO DOES SHE DO IT FOR? 
For individuals like you, who are high potential professionals and entrepreneurs who desire to learn how to develop in leadership, boost their career, and build a successful business. Lorinda will help individuals discover their untapped potential and embrace success professionally and personally. 

HOW DOES SHE DO IT? 
Lorinda facilitates on-site and virtual 4-8 week Mastermind groups, Webinars, Coaching, and One-Day Event Workshops & Seminars where she brings together likeminded individuals who're dedicated to making effective and lasting changes to their lives in a collective group. Along with bringing her vast real-life expertise, Lorinda is a certified John Maxwell Coach. Being a certified John Maxwell trainer, she uses the principles from the book 21 Irrefutable Laws of Leadership as a guide for her groups and coaching. Lorinda has new groups, workshops, and coaching openings starting regularly and would love to have you be apart of her program.
HOW DO YOU CONTACT LORINDA? 
Those seeking to engage or book Lorinda Buckingham may email her at support@lorindabuckingham.com or call Mon-Fri 9a-5p to (678) 826-2990.
Sponsored by Modern Empowerment, LLC 
21 Irrefutable Laws Of Leadership Mastermind, FREE 3 Week Course