21-Day Meditation Challenge - Live-Streamed Monday Evening Class Series
About this Event
This clsss is being offered as a weekly four-class series via live-stream starting on September 14th and running through October 5th. Those residing in the Pacific Northwest region of the US (WA, ID, MT & AK; outside this area? Find a Kadampa Center near you) may register, and upon registration will receive a link to enable them to watch and listen by phone, tablet or computer. 
Do your life goals include being more happy every day? If so, then this challenge is for you! Everyone wants to experience less stress and more peace, and meditating every day is an ideal way to move the mind in a positive direction. However, no matter how motivated we are to develop a new daily habit, it can be difficult to get there solo. Join the meditation challenge to learn mental focus, connect with a like-minded community, and receive the structure and support needed to make meditation an indispensable part of your self-care routine.
Register here for the discounted series and receive access to a meditation log, regular email updates, and opportunities to join the teacher for informal Q&A sessions. (Or simply drop in for any individual live-streamed class using the links below: $12 for each individual class, $6 students and seniors 62+.)
Class Schedule
September 14 - The Power of the Mind
September 21 - Preparing for Meditation
September 28 - Getting Past the Obstacles
October 5 - Meditation: Beyond the Basics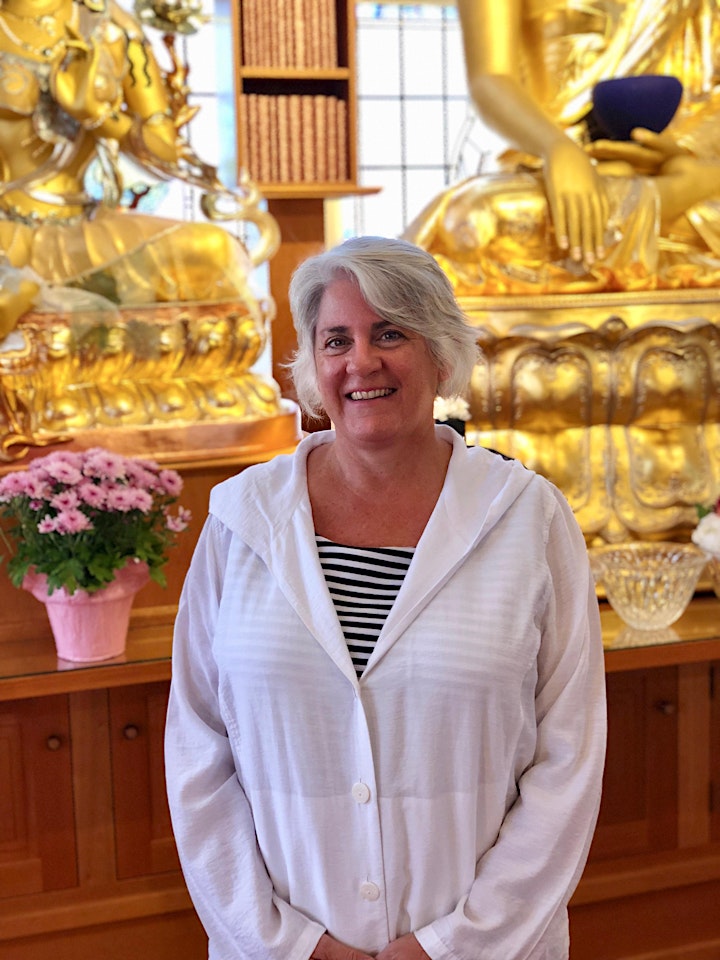 About the Teacher
The 21-Day Meditation Challenge class series is being taught by Noreen Flack. Noreen has been studying and practicing Kadam Dharma for more than two decades, and has many years experience teaching beginner and intermediate students. She currently teaches the evening Foundation Program class, and previously spent eight years serving as Education Program Coordinator then Administrative Director of Kadampa Meditation Center Washington, helping Kadampa Buddhism to flourish in the Pacific Northwest. Noreen is deeply respected for her clear teachings and humble example of a modern Buddhist practitioner.
Cost
$42 for the series and accompanying benefits described above; $21 for students/seniors 62+. Free for supporters of Kadampa Meditation Center WA.