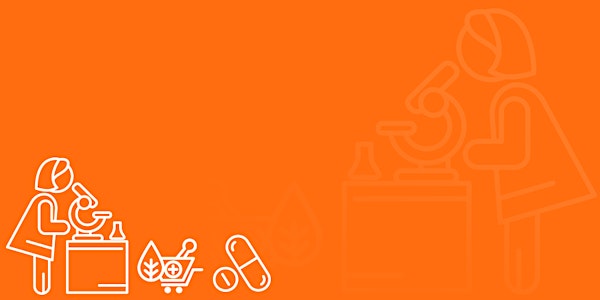 21 CFR Part 11 Compliance for SaaS/Cloud Applications
2-Day Virtual Seminar 21 CFR Part 11 Compliance for SaaS/Cloud Applications
About this event
Date: Dec 22-23, 2022.
Time: 10 AM ET to 2 PM ET
Duration: 2 day - 8 total hours, 4 hrs./ day.
Level: Intermediate to Advanced
Group Packages: Please contact ben@complyrules.com
Why Should You Attend:
Learning Objectives -
* Understand the difference between regulated and unregulated software in life sciences industries
* Identify the major global regulatory documents governing regulated software
* Become familiar with basic terms associated with regulated software and how they may differ from terms in other industries
* Understand the objectives of global regulatory bodies in their oversight of regulated software
* Understand the activities and elements of various regulated software lifecycle models
* Identify required and recommended documentation to ensure defensible evidence of validation for intended use
* Understand how to do effective impact analysis of changes to the software system
* Understand the obligations of firms using software developed by third parties
* Understand the obligations of firms using software hosted by third parties
* Understand the importance of confidentiality, integrity, and availability (i.e. CIA) in the software lifecycle
* Understand the importance of 21 CFR Part 11 to the software lifecycle and why it is often mistaken for the sum total of validation requirements
* Gain insight into methods for defending validation evidence for regulated software systems
* Learn about future trends in technical environments, regulatory frameworks, and enforcement
SCHEDULE of DAY 1
* Introduction
* Training objectives review, expectations and scope.
* Defining computer software validation (CSV) by breaking down 21 CFR §820.70(i)
* What is a regulated software system anyway?
* An overview of the software validation regulatory landscape
* U.S. FDA
* EU
* AAMI
* ISO
* ICH
* Other
* A review of software validation terms
* Electronic records / electronic signatures (21 CFR Part 11; EU GMP Guide, Annex 11)
* Data integrity and ALCOA+
* The software validation document set
* Planning
* Defining
* Building
* Validating
* Releasing
* Incorporating the software validation document set into your lifecycle model
* V-model
* Iterative methods (e.g. Agile scrum, XP, ADD)
SCHEDULE of DAY 2
* Recap of Day 1
* Q&A
* Change management and keeping software in a validated state
* Change management, configuration management, defect management
* Impact analysis
* Skipping back through the lifecycle
* Special considerations
* Spreadsheets
* Legacy software
* Off-the-shelf software
* Software-as-a-Service (SaaS)
* Cloud-hosted systems
* Compilers
* Cybersecurity
* Artificial intelligence / machine learning (AI/ML)
* Defending software validation in audits / inspections
* Current and future regulatory enforcement trends by U.S. FDA and other global competent regulatory authorities
* The upcoming Computer Software Assurance Guidance from U.S. FDA
* Course recap
* Q&A
Important: Please plan to bring a multidisciplinary group from your Company to gain the most from this very important seminar.
In-Person Seminar going Virtual with increased learner satisfaction.
Yes, attend this seminar from anywhere. We are making it real and more interactive – Here's a sneak peek:
Our enhanced delivery process and technology provides you with an immersive experience and will allow you to access:
The real-time and live presentation as in in-person events
Private chat for company-specific conversation – the same as you would get in an in-person seminar
Opportunities to connect with your peers to share knowledge at different times and have group discussions
Live workshop activities
Live Q&A during the event and offline Q&A assistance after the event
As usual more content, activities and case studies and now adding homework for a comprehensive understanding
Additional service: (Personalized session)
We also do various similar customized events for our clients and it is specially tailored as per the client's requirement. We arrange calls between clients and our course instructors to better understand the training requirement and accordingly a training program is designed. The course duration ranges between 90 Mins and 12 hours. Most 6 hours and 12 hours of classes are split into 2 to 3 days considering customer convenience.
We have 500+ consultants who are associated with us and each have their own specialization example GxP, GMP,GLP, 21 CFR, Computer system validation, FDA Audit & Inspection, Bioassays, Design Control, Data Integrity, FDA regulation, Clinical compliance, and almost everything that falls under Risk, Quality and Compliance arena in the Life Science industry.
If you think that your team needs some kind of boost, update or refresher in Risk management and Regulatory compliance then let me know and we can design a highly cost efficient program for you.