21 Acres: World Cooking Camp

Monday, July 16, 2018 from 9:00 AM to 12:00 PM (PDT)
Event Details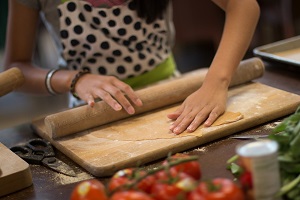 This camp is perfect for a cook with a taste for world cuisines; it will challenge your cooking skills and your palate! Each day we will whip up two recipes from around the world that highlight local foods and fundamental cooking skills. By the end of this five-day series, students will have the practical skills necessary to begin cooking at home, as well as the knowledge necessary to eat food in a wholesome, nutritional, and sustainable manner. All ingredients are locally sourced by the 21 Acres Center. This camp is intended for kids ages 7-11. Class prices include two meals. Vegetarian option available; allergens: dairy + eggs.

This 5-day camp takes place Monday-Friday from 9:00am-12:00pm. Campers can sign up for and attend the full 5-day camp or choose to come for just one or two days. The first day of camp is required, as this is when we will go over safety measures.

This camp will focus on world cooking concepts and recipes made local! Learn a classic breakfast and lunch each day!
Skills:
●    Basic knife skills
●    Sautéing, braising, baking, and roasting skills
●    Learning in depth about various world flavors, cuisines, and cultures
●    Exploration of world spices and ingredients that can all be grown locally here!

Day 1: Central/South America
     Breakfast: Arepas- Colombian/Venezuelan breakfast hit! Corn, milk and cheese "cakes" pan fried to deliciousness.
     Lunch: "Street" Tacos with fresh made tortillas. Filled with choice of fresh pico de gallo, chorizo, beans, lettuce, and cotija cheese.

Day 2: Northern Africa
     Breakfast: Shakshuka- A simmering pot of fresh, seasonal tomatoes and other vegetables with poached runny eggs and topped with feta cheese and parsley. Served with crusty bread!
     Lunch: Moroccan Paella- Traditional paella made with seasonal vegetables, dried fruits, mussels and other market seafood, chicken, chorizo and, of course, rice! Vegetarian option available*.

Day 3: Europe
     Breakfast: Fruit Tartlets- Tart crust filled with a creamy custard and topped with seasonal fruits.
     Lunch: Ratatouille with crusty bread- Traditional summer ratatouille, it doesn't get much better than this!

Day 4: India
     Breakfast: Dosas with potato masala- Fresh batter made from lentils and rice, pan fried and stuffed with potato masala!
     Lunch: Fresh Roti or Chapati with various dipping sauces and a cold chickpea salad. Raita, cilantro mint sauce.

Day 5: Japan
     Breakfast: Ramen- A fresh made chicken or vegetable stock with noodles, scallions, choice of prepared vegetables, a runny egg, and pork! Yum!
     Lunch: Bento Box- Sticky rice, tonkatsu (fried pork) or tofu, and quick pickled vegetables.

Instructors: Alice Carli & Erica Weisman of Seattle Cucina Cooking School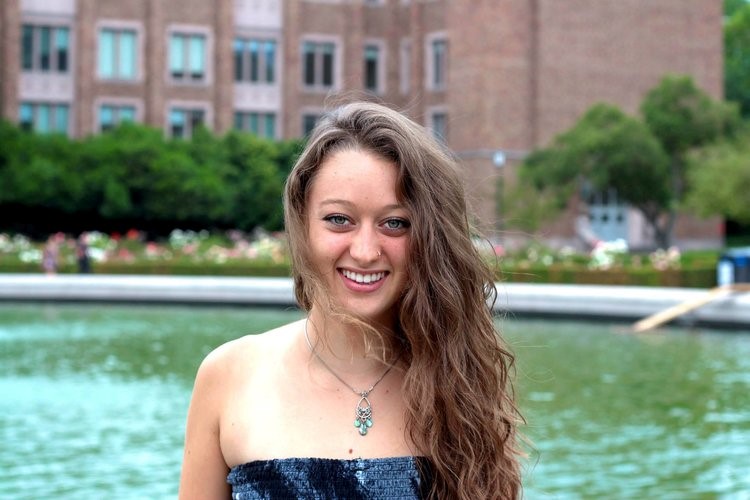 Seattle Cucina Cooking School leads creative, hands-on classes to improve students' nutrition, how they relate to their families and community, and how they participate in sustainable food systems. Cofounders, Alice and Erica, teach in local schools, community centers and after-school programs in the greater Seattle Area.
Alice received her degree in Public Health from the University of Washington and is interested in the intersection of cooking, nutrition, and childhood development. She has been cooking avidly for the past 10 years for friends and family!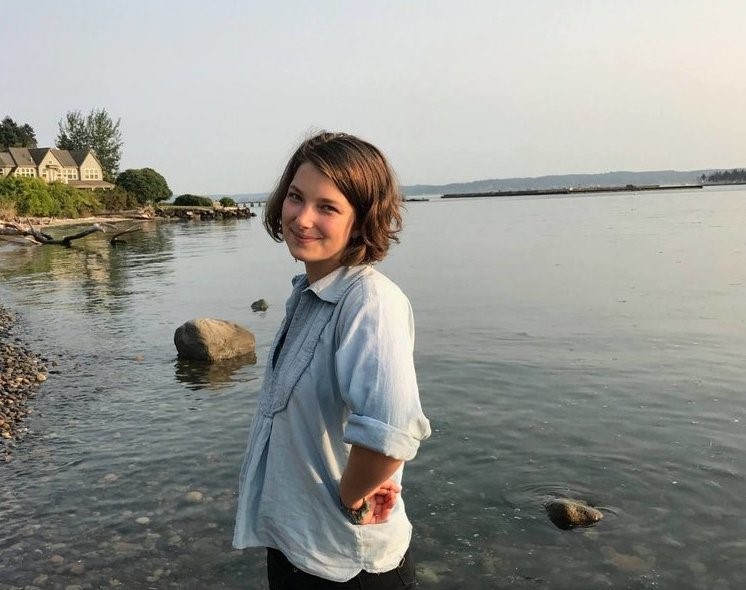 Erica has worked as a professional cook for the past few years, most recently at the James Beard Award nominated restaurant, Canlis. She has managed a food cooperative and loves working alongside peers to bring the greater Seattle community delicious, wholesome food.
Registration is required in advance for culinary programs. All proceeds benefit educational programming at 21 Acres and initiatives related to accelerating social change toward more sustainable ways of growing, eating and living that protect the environment while supporting a better quality of life.
The more the merrier! Our farm camps are twice as much fun when they're full. 21 Acres reserves the right to cancel any class, camp, or event that fails to meet the minimum enrollment numbers required for instructor participation. 21 Acres may also cancel events due to chef/instructor illness or inclement weather. If 21 Acres cancels an event, students will be notified and a full refund will be mailed or a credit issued on the credit card used. Learn more about 21 Acres' cancellation and refund policy.
Be a conscientious commuter—walk, bike, carpool or bus to 21 Acres events whenever possible.
When & Where

21 Acres
13701 Northeast 171st Street
Woodinville, WA 98072


Monday, July 16, 2018 from 9:00 AM to 12:00 PM (PDT)
Add to my calendar
Organizer
The 21 Acres Center for Local Food and Sustainable Living is a nonprofit sustainable agriculture learning center and inspires action to solve climate challenges by learning as a community to grow, eat and live sustainably.
Contact information: generalinfo@21acres.org  |  425-481-1500