21 Acres: Tuesdays at 21

Tuesday, April 22, 2014 at 6:30 PM

-

Tuesday, November 18, 2014 at 8:00 PM (PDT)
Event Details
Tuesdays at 21 - Final 2014 Presentation
Tuesdays at 21 are a nearly-free, crowd-sourced, evening presentation series for the broader Sammamish Valley region hosted monthly at the Center for Local Food and Sustainable Living. The goal of Tuesdays at 21 is to provide community members with a unique opportunity to learn from and to share with people in the interdisciplinary fields within sustainability.  

EachTuesdays at 21 will focus on a particular topic and consist of one to three relevant presentations coordinated by a 21 Acres guide. The presentations will utilize 21 Acres' building, farm, and practices as inspiration and models for learning. Five bucks at the door will get you in but a RSVP is requested. Doors open at 6:30, presentations start at 7, so arrive a bit early to network and share updates with others interested in good work being done in great workplaces.
For more information, to register, or to "make your pitch" for a Tuesdays at 21 talk, call 425-481-1500 or send Deb an email, deb@21acres.org.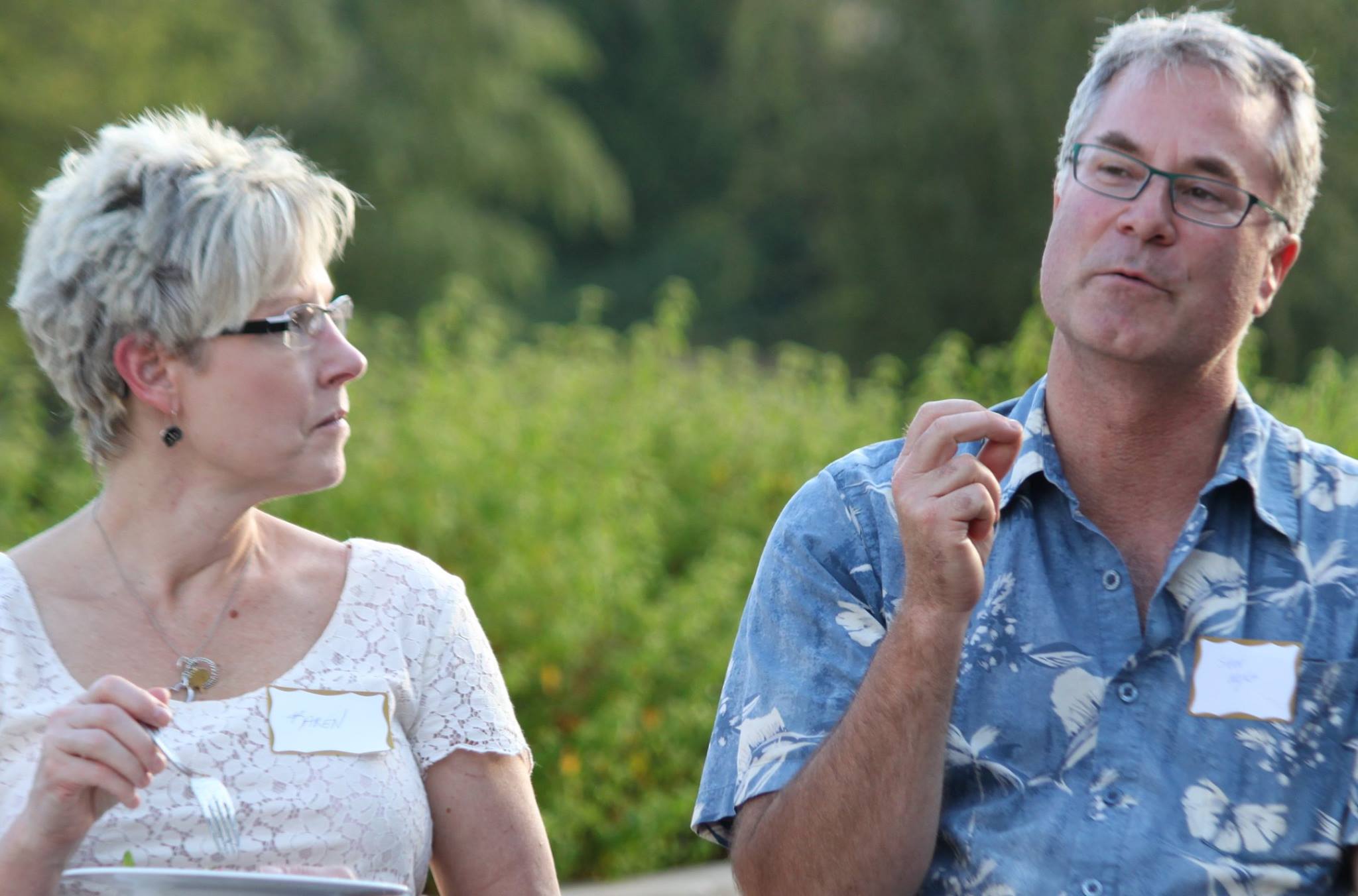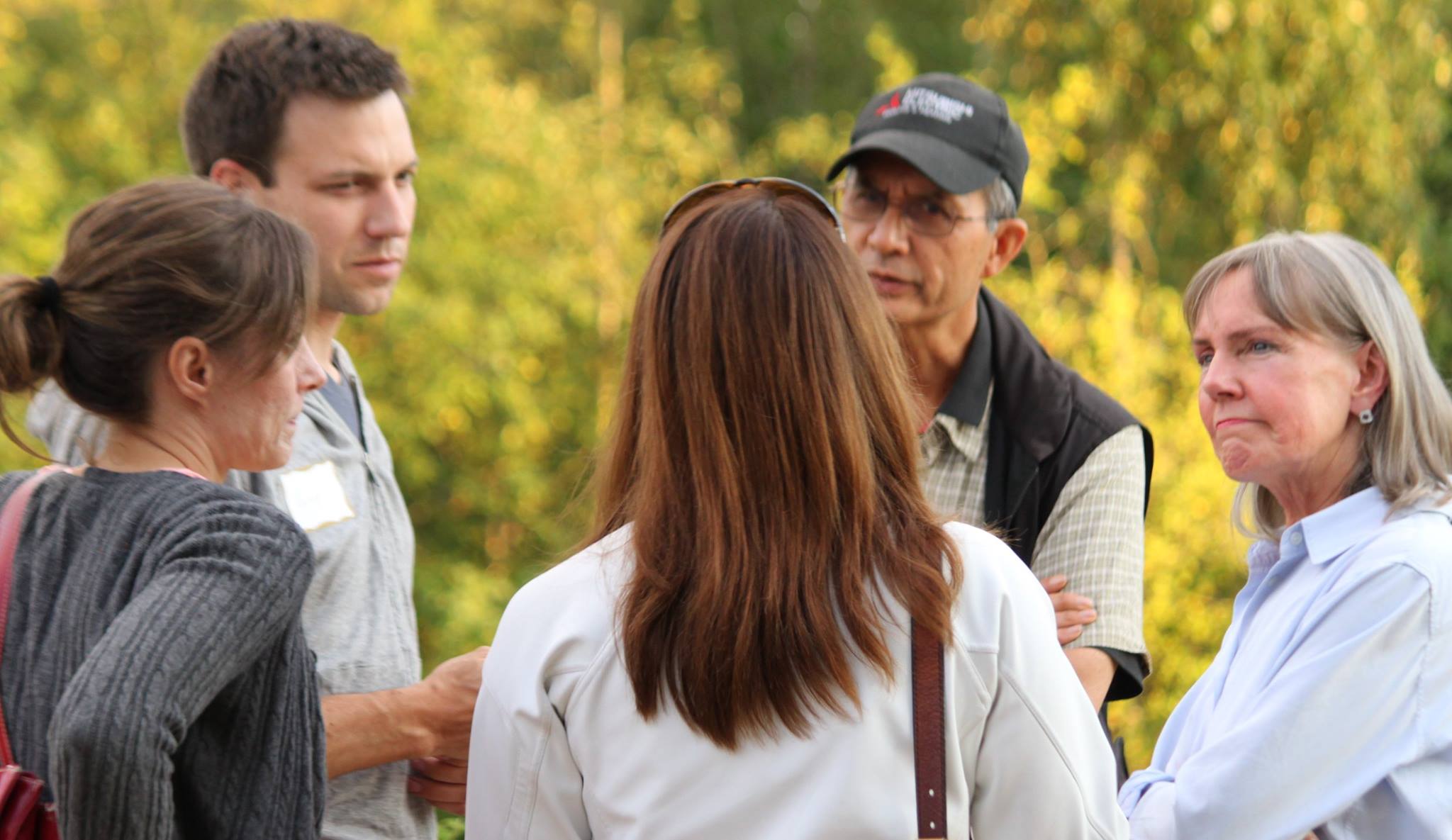 ---
 Monthly Topics and Guide
Upcoming Presentations: 
 November 18

 (Pay at door)

  Danielle Gilmour

  Ariana Taylor-Stanley

  NW Food Fight

Join Northwest Farm Bill Action Group organizers to learn about the history of our food system, what policies impact our food choices and farm landscape, and how you can get involved to advocate for change. This interactive, multimedia workshop is sure to keep you engaged and may even turn you into a policy wonk!
HOLIDAY BREAK — Look for us again in 2015
Past Presentations (2014)
 April 22

  Chad Kruger

WSU's Chad Kruger will highlight Earth Day 2014 with a look at what we currently know about the impact of climate change on PNW agriculture.

 

May 27

  Kurt Sahl

Mixed Messages: What exactly does "organic" mean? What do local consumers need to know?

 

June 24

  

Pat Park

Fossil Fuel-Free Living - What would happen if we removed fossil fuels from our daily lives? It would undoubtedly be a huge inconvenience; we would have to adapt to living without conventional cars, oil/gas furnaces, gas stoves, plastic packaging, and most processed foods to name a few. But, given the significant downside of fossil fuels, we are discovering how we can prepare to transition away from it, and what the upside is for us.

 

July 22

  

Gretchen Garth

Transitioning from the conventional kitchen: upgrade by creating a resilient kitchen. Taking place in 21 Acres' kitchenette pantry, we'll talk about the journey from our cupboards and refrigerators- filled with mostly conventional jars, bottles and boxes- to a more sustainable approach with food staples on our shelves. The bottom line is to get you started transitioning your kitchen. We'll share stories and progress to inspire you.

 

August 26

 

  Mary Saleeby

  21 Acres

Seasonal plant and flower arranging: Create visual joy from materials outside your door.

 

September 23

 

  Robin Crowder

  21 Acres

Puget Sound Food Hub: Entrepreneurial Connections in the Food World

Robin will address the challenges and opportunities of sourcing food from local, sustainable producers and the benefits of doing so for the local economy, farm land preservation and for the environment.  In order to foster stronger relationships between small food businesses and farmers Robin's talk will explore how the Puget Sound Food Hub intends to remove barriers for buyers related to logistics and costs of local food. 

October 28

  Kitchen Staff

  21 Acres

Planning your organic sustainable holiday meals: Local really means local. 
---
More on Pitching Your Talk
We know that it takes a certain type of person to talk about sustainability: an interest in the long view, the drive to keep things going, and just the right dose of imagination.
There's no exact checklist of who is and isn't "qualified" (for lack of a better term) to participate in a Tuesdays at 21.  Our guide's instincts seem to be pretty good at pointing the way. We want someone who loves getting their hands dirty, has the drive to continue learning, and is funny without being gratuitous.
The process goes a bit like this: 
You just reviewed this page and decided you liked what you read.

You contact us to say you're interested.

We chat on the phone.

We sleep on it for a bit.

A few days later, we get in touch and see how we feel.

If we're both still in, then it's a "go".
---
Membership 
To become a member, register by contacting Deb at 425-481-1500 or deb@21acres.org.
Class Cancellation and Refund Policy
Cancellation of Class By 21 Acres: If a class is cancelled due to low enrollment, students will be notified and a full refund will be mailed or a credit issued on the credit card used.
More Small Print
Unless otherwise requested, enrollment constitutes agreement to hold harmless 21 Acres officers, staff, and volunteers, except in cases where such injury or damage shall have been occasioned by the sole negligence of 21 Acres.  Your registration also acknowledges that we may photograph the class and your picture may be used for advertising.
When & Where

21 Acres
13701 NE 171st St
Woodinville, WA 98072


Tuesday, April 22, 2014 at 6:30 PM

-

Tuesday, November 18, 2014 at 8:00 PM (PDT)
Add to my calendar
Organizer
The 21 Acres Center for Local Food and Sustainable Living is a nonprofit sustainable agriculture learning center and inspires action to solve climate challenges by learning as a community to grow, eat and live sustainably.
Contact information: generalinfo@21acres.org  |  425-481-1500