Location
21 Acres
13701 Northeast 171st Street
Woodinville, WA 98072
Description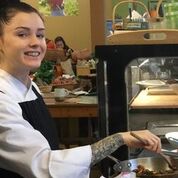 Curious about eating more plant-based foods these days, but don't want to miss flavor and satisfaction from your meals and snacks? No problem! The secret to plant-based eating satisfaction is NUTS! Chef Shelby will help us work through the many different ways to incorporate nuts into a variety of extra tasty dishes. Our hands-on menu, featuring local and seasonal ingredients, will include: Pacific Northwest-style hazelnut-kale-goat cheese pesto; Nut-o-licous veggie sliders; and dessert featuring the uber-local hazelnut! Leave class full of nutty new meal ideas to try at home - even on busy weeknights! Vegetarian with dairy & nuts.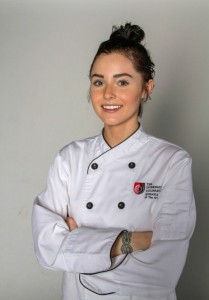 Instructor: Shelby Minnick
A graduate of the Art Institute of Seattle's culinary program, Shelby is energized and enthusiastic about Seattle food offerings and opportunities! A Montana girl hailing from a long line of good cooks, Shelby brings her passion for creating good food to 21 Acres' culinary program. Shelby believes the important and unique relationship we all have with food should be savored and combines modern and traditional methods to create a wide variety of cuisines. To learn more about Shelby visit chefshelby.com.
Registration is required in advance for culinary programs. All proceeds benefit educational programming at 21 Acres and initiatives related to accelerating social change toward more sustainable ways of growing, eating and living that protect the environment while supporting a better quality of life.
The more the merrier! Our culinary classes are twice as much fun when they're full. 21 Acres reserves the right to cancel any class that fails to meet the minimum enrollment numbers required for teacher participation. 21 Acres may also cancel classes due to chef illness or inclement weather. If 21 Acres cancels a class, students will be notified and a full refund will be mailed or a credit issued on the credit card used. Learn more about 21 Acres' cancellation and refund policy.
Be a conscientious commuter—walk, bike, carpool or bus to 21 Acres events whenever possible.