Description
So you think you want to launch a food business? Getting Started with Food Business Basics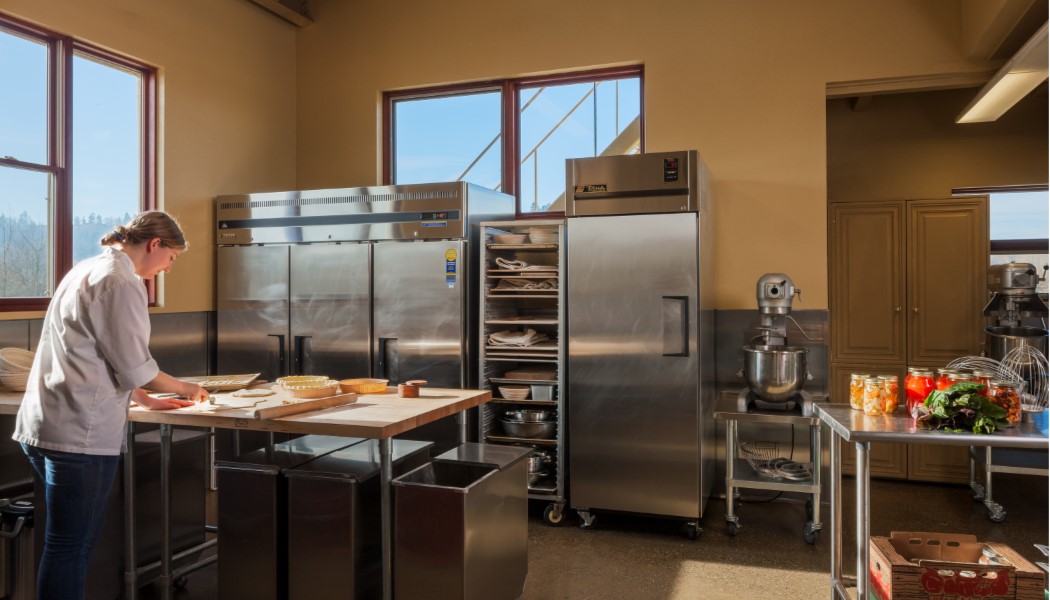 Have you always thought about bringing a product to market? Do you have a special recipe or creative food idea, and an entrepreneurial bent, but just not sure where to begin? If so, then this class can help you get started!
Join us at 21 Acres in our Certified Commercial Kitchen and learn from a successful business woman and local food expert, Devra Gartenstein. Throughout the two hours of this class, Devra will address:
Where do you go to find all the resources you need so you don't miss anything?

How do you navigate the licensing processes with the county or the state?

How do you find affordable ingredients?

How do you work with regulators to develop an approved product?

Where do you find a commercial kitchen and how much do you pay?

Where do you find help with a logo and labels? Do you need barcodes and nutrition facts?

How do you find enough customers? And, make sure they're the right customers?

And, of course, the most important question of all:

Can you make a living at a food business?
In just two hours you'll have a good lay of the land and confident understanding about what steps you need to take to start a viable food business. Plus, enjoy a light lunch from Patty Pan Cooperative, a successful Seattle-area prepared food and catering business that makes the most dynamite products while providing a living wage and solid revenue returns for its staff.
Come, learn! We guarantee this class will save you significant time and money in determining just whether starting a food business is a path you want to take.
Instructor Bio:
Devra Gartenstein has run small food businesses in the Seattle area since 1987, including Patty Pan Cooperative, the city's oldest farmers market concession. She teaches cooking classes through PCC, and mentors small business owners through SCORE and the US Federation of Worker Cooperatives.
Agenda:
What will you make?

Packaged products

Catering

Concessions

Restaurants

Meal delivery
Who will you sell them to?

Wholesale vs retail

Defining a target market
Where will you make them?

Cottage kitchen vs commercial kitchen

Kitchen certification and licensing

Economy and scale
Where will you source your ingredients?

Short and long term strategies

Direct sourcing

Distributors and food hubs

Big box stores

Defining priorities and making thoughtful compromises
How will you package your product?
Sustainability

Price

Freshness

Marketing message

Required information
Pricing
Fixed and variable costs

Price point and marketing message

Setting and maintaining margins
Earning a living/Running a business
Understanding the technical, managerial, and entrepreneurial hats

Making friends with bookkeeping

Short, medium, and long term planning

Writing a business plan

Support and resources
Registration is required in advance for all programs. All proceeds benefit educational programming at 21 Acres and initiatives related to accelerating social change toward more sustainable ways of growing, eating and living that protect the environment while supporting a better quality of life.
The more the merrier! Our classes are twice as much fun when they're full. 21 Acres reserves the right to cancel any class, camp, or event that fails to meet the minimum enrollment numbers required for instructor participation. 21 Acres may also cancel events due to chef/instructor illness or inclement weather. If 21 Acres cancels an event, students will be notified and a full refund will be mailed or a credit issued on the credit card used. Learn more about 21 Acres' cancellation and refund policy.

Be a conscientious commuter—walk, bike, carpool or bus to 21 Acres events whenever possible.