21 Acres: Cultivating Cooks 201 Age 8-16 (November & December, 2017)

Wednesday, November 8, 2017 at 5:00 PM

-

Wednesday, December 6, 2017 at 7:30 PM (PST)
Event Details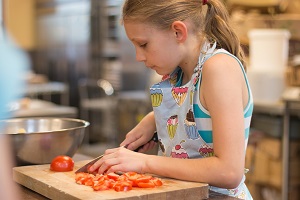 Calling all aspiring chefs! Back by popular demand, our Cultivating Cooks Youth Culinary Series is adding a Fall/Winter session to its 2017 season in October (see specific dates below). We're excited to welcome back Chef Lisa Crawford as the  leader of this inspiring program. The Fall series is separated into three sessions for ages 8-16 year olds. We welcome you to sign up for the entire series at one time, or purchase an individual session that best suits your budding chef's culinary needs. Please note, students must complete either 101 or 201 in order to advance to 301.
Cultivating Cooks: 201
Exploring Flavor | Calling all cooks!
Wednesdays, November 8, 15, 29 & December 6, 2017, 5:00-7:30pm
Just for youth: Four, 2 ½ -hour classes exploring the flavors of 4 important world cuisines. This series continues the experience of Cultivating Cooks: 101 and builds stronger knife skills and provides more time at the stove. Students who have completed Cultivating Cooks: 101 first, will have maximum benefit. Any youth with kitchen/cooking skills, however, are welcome to sign up for this intermediate level series. All classes will have a non-meat alternative. All ingredients are sourced seasonally and from local and sustainably farmers.

Week 1: Mexico Dried chiles, beans & grains form the backbone of Mexican cooking.  Adding spices and other ingredients common to the cuisine will give us a complete meal, full of Mexican flavor.

Week 2: India India introduced the world to spices and we'll use several, along with chickpeas, paneer, yogurt, and various vegetables to create this delicious menu.

Week 3: Italy From the chilis and spices of weeks 1 & 2, we'll move to the more subtle flavors of Italy. Garlic, olive oil, basil and Parmesan are flavors common throughout this regionally-defined country, and we'll use Pacific Northwest versions to fill out our menu of pasta and more.

Week 4: France The methods of French cooking are the basis for most of the culinary education in the Western world. The flavor of the food is that of the ingredients used. Therefore, ingredients should be the freshest and best available, most often the closest at hand, all adding to the total taste of a dish. Our late Fall menu will reflect this idea, using the best local ingredients we can source, to create a meal in the French fashion.  Bon appétit! 
Throughout the program students will work in pairs and teams as they gain culinary experience and develop confidence in their cooking abilities. Chef Lisa and assistants will provide education as well as motivation so that the young chefs feel inspired to continue their culinary education as they go forth to cook for family and friends. Whether your student is a first time cook or already has some culinary experience and wants to enhance their skills, they will take home a wealth of knowledge that will be used for years to come. Cooking is an experience, not just a meal, and we look forward to sharing this culinary experience with your family.

Click here to sign up for the entire series: Cultivating Cooks 101, 201 & 301 at a special discounted rate.
Click here for more information on Cultivating Cooks 101; Wednesdays, October 4-25, 2017, 5:00-7:30pm

Click here for more information on Cultivating Cooks 301 week-long intensive;

February 20-23, 2018, 5:00-7:30 p.m.



Please note, students must complete either 101 or 201 in order to advance to 301.

Instructor: Chef Lisa Crawford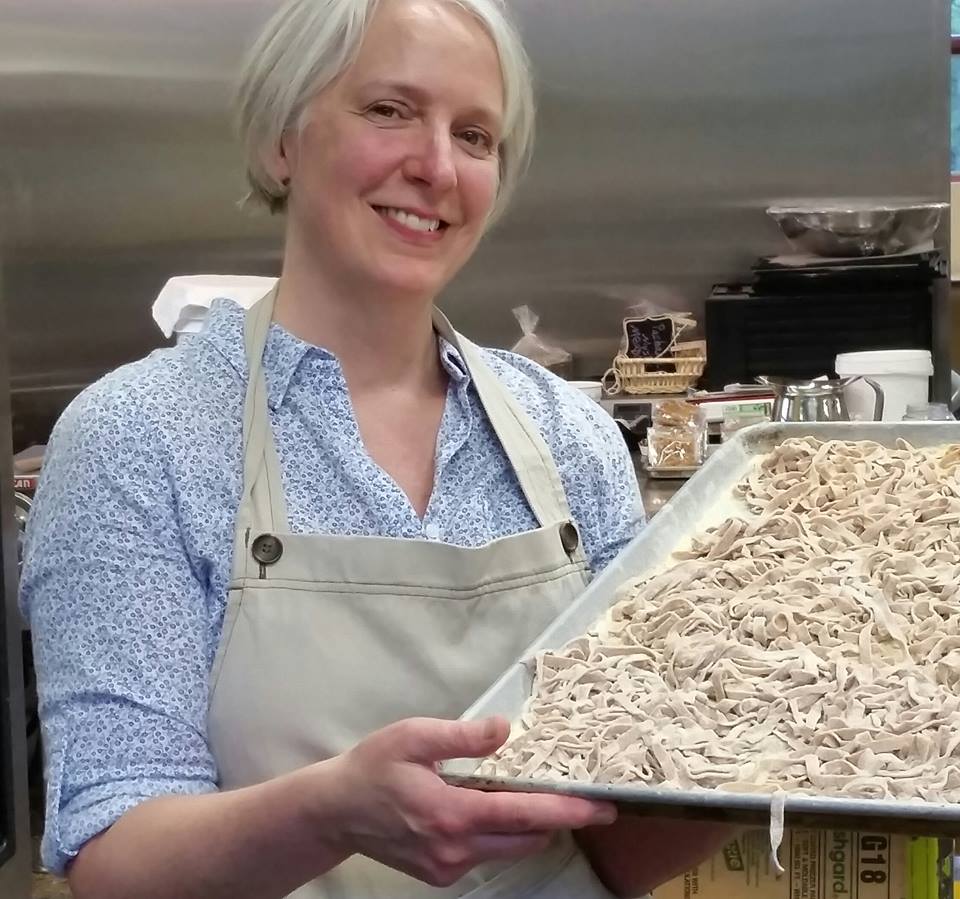 Lisa began cooking and baking at a young age. Growing up eating vegetables right from the garden, getting bottled milk from the local dairy, and canning fruit each fall from the orchards of friends, instilled in her the importance of where food comes from. Today she teaches people of all ages how to prepare tasty meals from sincere ingredients. You can find her at 21 Acres, PCC, and at her own place, The Tiny Kitchen tinykitchenseattle.com.

Registration is required in advance for culinary programs. All proceeds benefit educational programming at 21 Acres and initiatives related to accelerating social change toward more sustainable ways of growing, eating and living that protect the environment while supporting a better quality of life.
The more the merrier! Our culinary classes are twice as much fun when they're full. 21 Acres reserves the right to cancel any class that fails to meet the minimum enrollment numbers required for teacher participation. 21 Acres may also cancel classes due to chef illness or inclement weather. If 21 Acres cancels a class, students will be notified and a full refund will be mailed or a credit issued on the credit card used. Learn more about 21 Acres' cancellation and refund policy.

Be a conscientious commuter—walk, bike, carpool or bus to 21 Acres events whenever possible.
Save
Save
Save
Save
Save
Save
Save
Save
Save
Save
Save
Save
Save
Save
Have questions about 21 Acres: Cultivating Cooks 201 Age 8-16 (November & December, 2017)?
Contact 21 Acres
When & Where

21 Acres
13701 Northeast 171st Street
Woodinville, WA 98072


Wednesday, November 8, 2017 at 5:00 PM

-

Wednesday, December 6, 2017 at 7:30 PM (PST)
Add to my calendar
Organizer
The 21 Acres Center for Local Food and Sustainable Living is a nonprofit sustainable agriculture learning center and inspires action to solve climate challenges by learning as a community to grow, eat and live sustainably.
Contact information: generalinfo@21acres.org  |  425-481-1500