The Washington DC Players Ball has been in existence for 20 years and set to celebrate 2 decades of pure excellence.
About this event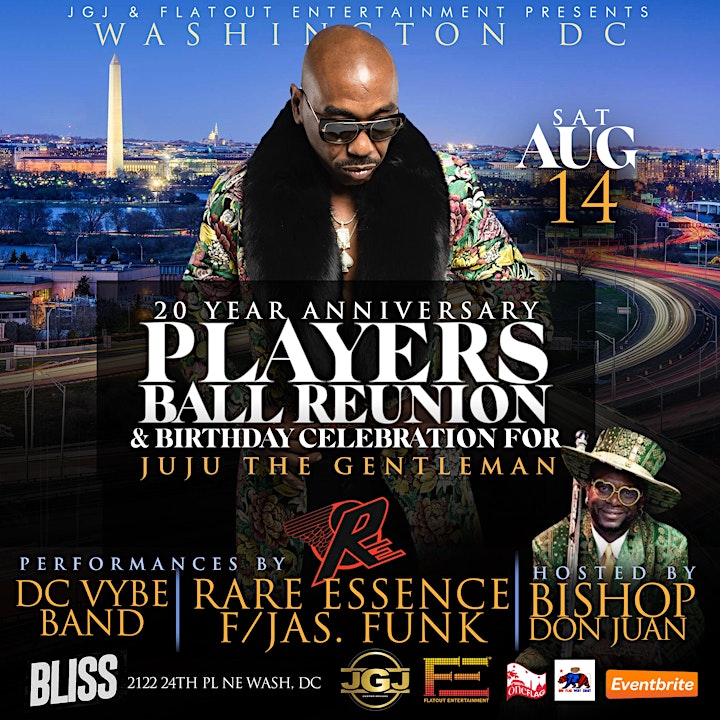 In the mid to late 90's, JU JU attended a Players Ball given by the charismatic Bishop Don Juan, which ended up being the impetus in the workshop of his mind that later manifested itself into the Washington DC Players Ball in 2001. Kanye West, Outkast, Wyclef, Lil Flip, Bishop Don Juan, and countless others have attended this star studded affair. With that being said, there's no telling who or what 2021 will bring.
This year will also be a Dynamite Birthday Celebration for Washington DC's own JU JU The Gentleman. Let's celebrate him as he makes another lap around the calendar.
Organizer of 20YR Anniversary Players Ball Reunion/Birthday Cel