20th Reunion - Spring Lake Park High School Class of 1999
About this Event
On Saturday, September 21st, Spring Lake Park High School's Class of 1999 will be catching up in the Lounge at Bowlero in Blaine starting at 7:30 pm.
Nacho Bar · Late-Night Pizzas · Bar Games · And More!
Every ticket includes 2 drink tickets. Each drink ticket can be exchanged for a beer, rail drink, glass of house wine or pitcher of soda. All drink tickets include tax and tip, which makes this an excellent value. Additional drink tickets may be purchased in advance to take advantage of the discounted rates!
Casual Attire Encouraged
The Food!
Carnivores, vegetarians and vegans will all delight over our main dish for the night: A nacho bar! There'll be all the fixin's plus sauteed vegetables. Yum!
And you better believe we're already prepped for the onset of the late night munchies. Toward the end of the evening, we'll roll out the pizzas!
The Fun!
In addition to the great company and conversation, there are several bar games in the Lounge area, including pool, darts, bean bag toss and more, to enjoy!
If that's not enough, you can always feel free to step across the hall to buy tokens to play your favorite old-school arcade games or sign up to take on your former classmates in laser tag or balladium. And, of course, there's always bowling!
Note: arcade credits, laser tag, balladium and bowling are not included in the reunion ticket price. Additionally, while the event will run until midnight, lounge exclusivity will only be guaranteed through 10:30 pm. This is based on feedback from the Bowlero staff, as well as our goal of keeping ticket prices reasonable.
Where to Stay
We've set aside a handful of rooms at a couple hotels nearby for folks coming in from out of town or for those who would rather not drive home at the end of the night. Call to make your reservation within one of these blocks:
AmericInn by Wyndham in Ham Lake: If we get enough rooms booked here, the hotel will provide a free shuttle to and from the venue. Call 763-755-2100 to request a room under SLPHS Class of 1999. Reserve by August 1st.
Best Western Plus at the Blaine National Sports Center: Call 763-792-0750 to request a room under SLPHS Class of 1999. Reserve by August 21st.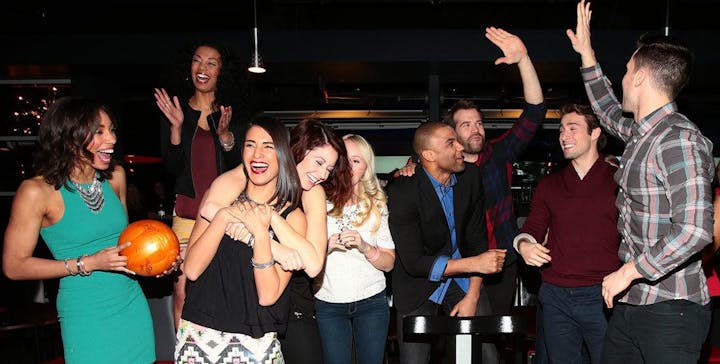 Here's to making this night a complete success!
Get your tickets early to encourage others to RSVP, too. Let's see how many of our classmates we can get to attend this reunion!
Know of a classmate who needs to attend but may not know this event is happening? Pass a link over to them or send us their contact info at slpclassof99reunion@gmail.com.
The fine print: All sales final. No refunds. No exchanges. No transfers. ONE EXCEPTION: If we do not get enough ticket sales and are forced to cancel the reunion, we will refund your order.
Still here? Go grab your ticket and then come back here to make a donation to the SLP Panther Foundation in honor of our 20th reunion. Let them know you're with the Class of 1999 when making your donation!