Description
About Conference
Conference Series LLC extends its welcome to 20th Global Nursing Education Conference during March 21-23, 2018 at New York, USA with a theme "Current Challenges and Innovations in Nursing Education". Conference Series LLC through its Open Access Initiative is committed to make genuine and reliable contributions to the scientific community.
Conference Series LLC Organizes 1000+ Conferences Every Year across USA, Europe & Asia with support from 1000 more scientific societies and Publishes 700+ Open access journals which contains over 100000 eminent personalities, reputed scientists as editorial board members.
Global Nursing Education 2018 will focus on educational research directed toward its impact on clinical outcomes, through oral and poster presentations, educational workshop sessions, and influential plenary presentations. Attendees will be provided with the tools to enhance nursing education programs to make education more effective in nursing practice.
This Conference is a platform for nursing students, faculty, deans, researchers, and leaders to collaborate on topics affecting nursing education. Attendees can take advantage of opportunities to learn about nursing education research from a variety of oral and poster presentations. Meet and network with nurses ranging from students to deans, faculty, and researchers. Take advantage of opportunities to collaborate with nurses from around the world. Attend prominent plenary sessions about relevant issues affecting nursing education.
Target Audience:
CEOs, Directors of Association and Societies, Scientists, Doctors, Professors, Nursing Lecturers, Nurses, Nurse Practitioners, Nursing Students, Pharmaceutical Industries, Healthcare Industries.
Why to Attend???
Global Nursing Education 2018 features nursing professionals from across the world who shares their desire for higher education in the field of nursing. It gathers Nursing Professionals for two info-packed days that will help them raise and excel in their role as Nurse Educator. They even can earn Continuing Nursing Education credits. They will have the opportunity to have discussions on the important issues in nursing line today. Best platform to share knowledge, achievement and excel in relationships that promulgate a greater Nursing line.
Global Nursing Education 2018 provides a several opportunities to guide career in nursing. One can learn new strategies in nursing practice, calibrate intelligences and work with new technologies and gain ideas from experts at the forepart of Healthcare and Medicine.
Nursing Importance:
The interest for medical attendants is required to increment by 2% consistently, altogether outpacing the supply by 2020. Just for the specialization there is an expanded interest for specific nursing professionals.
More than 700,000 openings are conjecture amongst now and 2020. In recent research it is found that Nursing is in fourth position by considering the rundown of occupations in the US with the most noteworthy number of employment opportunities. Demand for nurses is projected to increase by 2% every year. 90% of long haul care offices need enough nursing faculty to give essential consideration.
Market Analysis
Scope and Importance
Nursing Education Conference intents to pioneer advances in health practice, management and education according to health incongruity as well as a broadness of other topics. The conference will facilitate a series of controversy about leading edge processes, organizational transitions, analytics, and technology innovation within the health sector and academia, regarding metamorphic care delivery and health management models.
Conference Highlights:
· Nursing Education
· Innovations in Nursing Education
· International Nursing Education
· New Technology in Nursing Education
· Nursing Education and Research
· Nursing Informatics
· Nurse Practitioner Updates
· Advanced Nursing Practice
· Types of Nursing
· Nursing Law
· Healthcare and Management
· Risk Factors in Nursing and Healthcare professionals
· Cardiovascular Nursing
· Cancer and Tumour Nursing
· Critical Care and Emergency Nursing
· Dental nursing
· Disaster Nursing
· Geriatric Nursing
· Mental Health Nursing
· Midwifery Nursing
· Public Health Nursing
· Paediatrics Nursing
· Surgical Nursing
· Clinical Nursing
· Travel Nurse
· Telemedicine and e health
· Transitional Care Nursing
· Veterinary Nursing
· Women Health nursing
Why New York?
New York is a state in the North-eastern United States and is the 27th-most extensive, fourth-most populous and seventh-most densely populated U.S. state. New York provides an ideal platform for the nursing professionals .There are many nursing schools and nursing centers in this state which to brings out 25-30% new nurses every year. New York is the third biggest state in the country and home to one of the biggest urban areas on the planet, New York City. With more than 20 million full-time inhabitants and a large number of worldwide guests every year, New York City is a social mecca, worldwide business focus and one of the world's top financial powerhouses. Currently, there are around 100,000 registered nurses employed in New York.
Who can attend?
Individuals around the globe concentrated on finding out about the Nursing Education and its advances; this is a good opportunity to go to a CPD Accredited Conference and achieve the biggest collection of members from the Medical Health sector. Conduct presentations, disseminate data, meet with present and potential researchers, make a sprinkle with new revelations and progressions in Nursing Education, and get name acknowledgment at this 3-days occasion. Widely acclaimed speakers give their insight on the latest practices, systems, improvements, and the most up to date overhauls in Nursing Education.
Target Audience:
Doctors / Paediatricians / Surgeons/ Nurse Practitioners / Registered Nurses / Nurses, Nurse Associations, Physicians, Healthcare Scientists and Professors, Health Care Researchers, Healthcare Faculty, Medical Colleges, Healthcare Associations and Societies, Business Entrepreneurs, Training Institutes, Manufacturing Medical Devices Companies, Data Management Companies etc.
Why to Attend?
Nursing conferences provides a global platform for exchanging ideas and make us updated about the latest innovations in nursing education. Provides best Opportunity to attend the presentations delivered by Eminent Scientists from all over the world.
Benefits:
Accepted abstracts will be published in Journal of Nursing Education and provided with DOI
Global networking: In transferring and exchanging Ideas
A Unique Opportunity for Advertisers and Sponsors at this International event
Top Universities in USA
Gonzaga University Department of Nursing, Spokane
Northwest University Buntain School of Nursing, Kirkland
Columbia University School of Nursing, New York City
CUNY Lehman College School of Nursing, The Bronx, New York City
New York University College of Nursing, New York City
Phillips Beth Israel School of Nursing, New York City
California State University, Bakersfield Department of Nursing, Bakersfield
California State University, Fullerton School of Nursing, Fullerton
California State University, Long Beach School of Nursing, Long Beach
California State University, Los Angeles School of Nursing, Los Angeles
California State University, San Bernardino Department of Nursing, San Bernardino
Mount St. Mary's College Department of Nursing, Los Angeles
Columbus State University Department of Nursing, Columbus
Columbus Technical College Associate Degree Nursing, Columbus
Major Nursing Societies In USA
Alpha Tau Delta
International Council of Nurses
American Academy of Nursing
American Association of Critical-Care Nurses
Academy of Medical-Surgical Nurses
Academy of Neonatal Nursing
Alliance for Psychosocial Nursing
American Association of Nurse Life Care Planners
American Association of Nurse Practitioners
American Association for the History of Nursing
American Association of Colleges of Nursing
American Association of Heart Failure Nurses
American Association of Legal Nurse Consultants
American Association of Neuroscience Nurses
American Association of Nurse Anaesthetists
American Association of Spinal Cord Injury Nurses
American College Health Association
American College of Nurse Midwives
American College of Nurse Practitioners
Speakers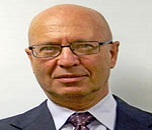 Alex Bekker
Rutgers New Jersey Medical School, USA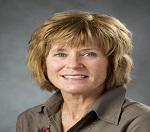 Maureen P. Tippen
University of Michigan-Flint, USA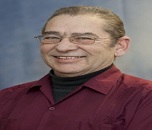 Larry Dale Tazan Purnell
University of Delaware, USA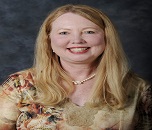 Sharon Elizabeth Metcalfe
Western Carolina University, USA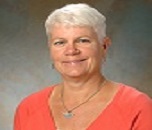 Nancy Wilk
St. John Fisher College, USA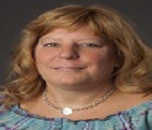 Connie Lawrence
The College at Brockport, USA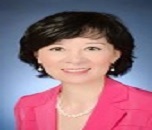 Lin Zhan
University of Memphis, USA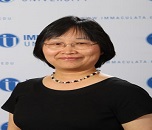 Jane Hsiao-Chen Tang
Immaculata University, USA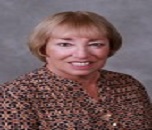 Joan Dorman
Purdue University Northwest, USA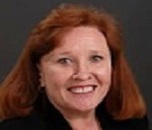 Carol Eliadi
MCPHS University, USA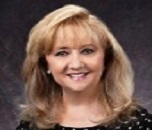 Jene Hurlbut
Roseman University of Health Sciences, USA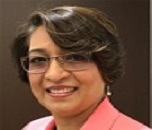 Seema Lall
Long Island University, USA
Please contact the event manager Marilyn below for the following: - Discounts for registering 5 or more participants.
- If you company requires a price quotation.
Event Manager Contact: marilyn.b.turner(at)nyeventslist.com
You can also contact us if you require a visa invitation letter, after ticket purchase.
We can also provide a certificate of completion for this event if required.
NO REFUNDS ALLOWED ON REGISTRATIONS
-----------------------------------------------------------------
This Event Listing is Promoted by
New York Media Technologies LLC in association
with Conferenceseries Ltd.
http://www.NyEventsList.com
http://www.BostonEventsList.com
http://www.SFBayEventsList.com
-----------------------------------------------------------------
SHU171216CEV