Description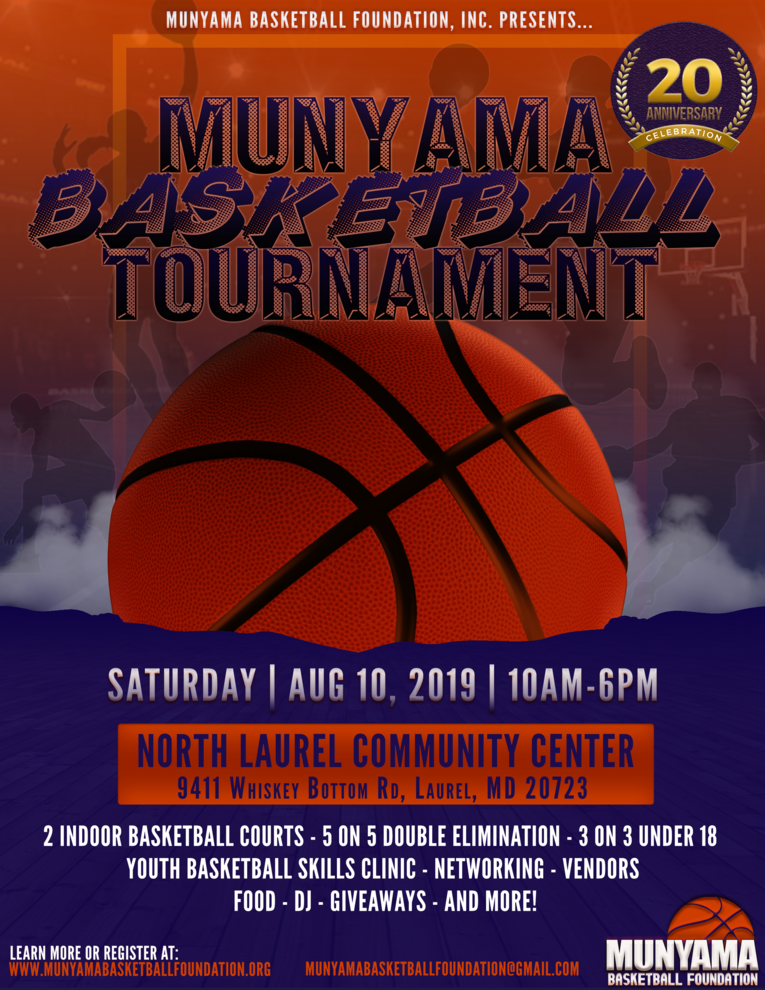 For the past 19 years, the Munyama Basketball Foundation has been sponsoring high school and club annual basketball tournaments both in the United States and in Kenya. These tournaments allow for youth participants from various parts of the world to interact, while introducing them to other cultures through basketball. As we continue our tradition, teams will compete in 2 divisions: under 18 and over 18, for the title in a day of fun and action. There will be a drawing of brackets for the double elimination matches and the games will kick off soon afterwards. The event will also feature a youth basketball skills clinic, plenty of vendors, food, giveaways, and much more! We hope and look forward to celebrating our 20th ANNIVERSARY with you!
Please visit www.munyamabasketballfoundation.com to learn more.
IF YOU WOULD LIKE TO REGISTER TO PLAY OR PARTICIPATE IN THE CLINIC, BE A VENDOR, VOLUNTEER, OR DONATE, PLEASE DO SO ON OUR WEBSITE www.munyamabasketballfoundation.org/annualbasketballtournament.