Refund policy
Contact the organizer to request a refund.
Eventbrite's fee is nonrefundable.
This annual event celebrates the accomplishments of servant leaders and unsung. heroes.
About this event
The awards program will be both in-person and virtually online and will take place at LUX Church located at 22 E Leigh St, Richmond, VA 23219
Urban Financial Services Coalition, Boaz & Ruth, Fifth Street Baptist Church, and LUX Church welcome you the to celebrate the life and legacy of the Dr. Martin Luther King, Jr. Attendees will listen to soul searching musical presentations, be inspired by presentations from today's youth, and celebrate the accomplishments of the leaders and organizations that receive this year's MLK Drum Major Awards for making a difference in the lives others.
This year's keynote speaker is Levar Stoney, Mayor of the City of Richmond.
Performances will include: Signs of Praise, the 5th Street Baptist Church Choir, and Richmond Poet Laureate Roscoe Burnems.
Event timeline:
5:45 - 6:00 Stage - Meditation Moment
6:00 - 7:30 - Program Begins
7:30 - 8:00 - Networking
This year's program will be both in person and virtual through the "Hopin" event site.
To maximize your experience you may want to take a few moments to update your Hopin profile. Click on the link below for a tutorial on using Hopin.
In-person attendees must present proof of vaccination and wear a mask during the event.
The Honorees
Linda Hickman-Pearson
Torino Jennings, MD
Kim MacLeod
John H. Morton, III
Desiree Roots
Patricia Woolridge
Mending Walls
HKS Inc.
The Success Foundation
Virginia Repertory Theatre
Host and Mistress of Ceremonies: Ditu Kasuyi & Adrienne P. Whitaker, L2L Leadership Institute Co-Founders
Planning Committee: Nikki Fiveash, Ditu Kasuyi, Christine Mercado, Manny Pena, Megan Rollins, Craig Watson,, and Adrienne Whitaker
Supporters and Sponsors: Eventfull-Richmond (eventfullrva.com), L2L Leadership Institute, and Max Williams Photography (maxwilliamsphotography.com).
DONATIONS are welcome to go equally to Boaz & Ruth, Fifth Street Baptist Church,Urban Financial Services Coalition, and LUX Church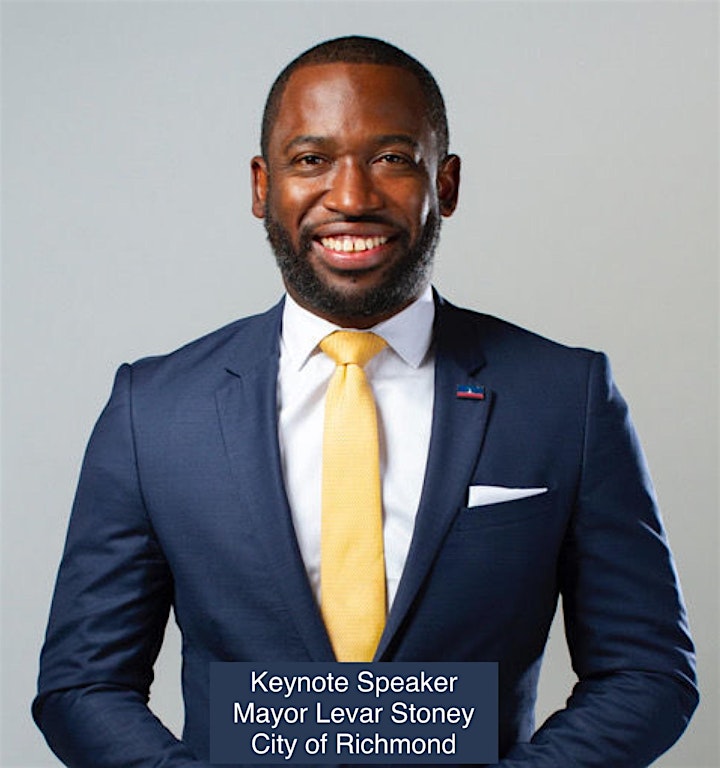 The past two years have been of great challenge to the City of Richmond and Mayor Levar Stoney. He has led through the pandemic and social justice protests. He has managed through challenging economic development opportunities and the removal of conferate monuments hat have stood for over a century. He is arguably one of the most profound leaders in the country. His energy and enthus is unmatched.
Levar M. Stoney was sworn in as Richmond's 80th and youngest mayor on Dec. 31, 2016.
Mayor Stoney was raised in Hampton Roads Region in Virginia by his father, who was a custodian, and his grandmother. A product of Virginia public schools, he grew up on free and reduced lunch and was the first in his family to earn a high school diploma. He went on to graduate from James Madison University before moving to Richmond to begin a career in public service.
After serving as a Governor's Fellow in then-Governor Mark Warner's office, Mayor Stoney served as Executive Director of the Democratic Party of Virginia during a transformative time for the state, leading to President Obama's historic Virginia victory in 2008. At the time, he was the youngest leader of any state Democratic Party in the country. In 2013, he served as the Deputy Campaign Manager for Governor McAuliffe's successful gubernatorial campaign. Mayor Stoney also became the first African American Secretary of the Commonwealth and the youngest member of Governor Terry McAuliffe's cabinet.
As Secretary, he led the largest, most public-facing office of the Governor's cabinet and was the driving force behind the restoration of civil and voting rights for over 150,000 returning citizens. Under his leadership, Virginia restored more rights than any other state in the country and more than the past seven gubernatorial administrations combined.
As Mayor, he has focused on making life better for people who are marginalized and underserved, while at the same time attracting business to the city. Mayor Stoney designated an LGBTQ+ liaison in the Mayor's Office, supported the creation of the Richmond Human Rights Commission and committed to helping protect Richmonders from discrimination based on race, ethnicity, age, economic status, sex, disability, religion, sexual orientation and gender identity. These efforts raised the city's Municipal Equality Index (MEI) score from a 42 to a 94 in the span of one year, the greatest annual increase of any municipality and highest score in the Commonwealth of Virginia. The City of Richmond retained that status in 2019, increasing its score to a 97. To combat housing discrimination and displacement, Mayor Stoney founded the Eviction Diversion Program, a first of its kind program designed to address Richmond's troubling eviction rates. The program uses pro-bono legal work and mitigation strategies to ensure Richmond residents of all backgrounds retain their housing in a dignified manner and property owners are compensated. Mayor Stoney also budgeted for $2.9 million to support the Affordable Housing Trust Fund, tripling the funding in just two years. He has doubled the city's investment in the Office of Community Wealth-Building, which provides poverty mitigation services.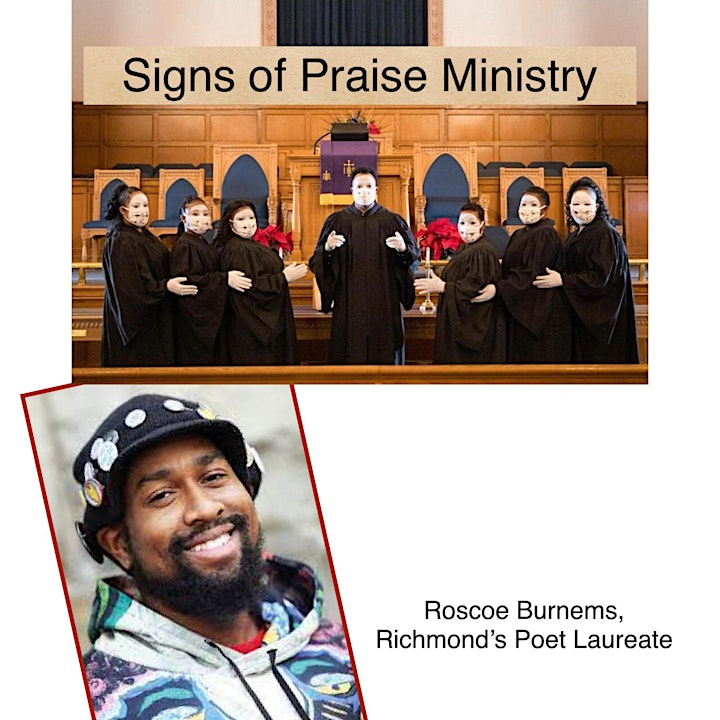 Signs of Praise Ministry
Returning again this year is one best dance mime teams in the country. The art form of Gospel Mime is a unique praise and worship practice within the African American Church community that combines popular gospel music with the theatrical medium of miming.
Roscoe Burnems, PoetIc Expression
Douglas Powell is many things — a poet, author and spoken word artist who performs under the alias Roscoe Burnems.
He is a National Poetry Slam champion, a former TEDx speaker, a husband, father and teacher who has contributed to a number of creative endeavors in Richmond.
And now, Mr. Powell has been selected to serve as the city's first poet laureate. In his new role, Mr. Powell will lead easy-to-access writing and performance workshops throughout Richmond, create art projects grounded in building literacy and speak at various city events.
We are using the Hopin virtual platform. Take a look at this demo.
Thank you sponsors and host organizations.
DONATIONS are welcome to go equally to Boaz & Ruth, Fifth Street Baptist Church, and Urban Financial Services Coalition.