Event Information
Location
FIU Glenn Hubert Library
3000 NE 151 ST
North Miami , FL 33181
Celebrate the life and work of revolutionary philosopher and political activist José Martí.
About this event
Join us for the 20th Annual José Martí Celebration hosted by Florida International University's(FIU) Glenn Hubert Library at the beautiful Biscayne Bay Campus.
On this day, which would have been José Martí's 167th birthday, we honor his life and his lasting legacy. We join together to remember the activist and poet and to celebrate his importance in Cuban culture and history as well as on the global stage.
This year's keynote speaker is the distinguished author and professor of Latin American Studies, Emilio Bejel.
About the Lecture
"Mourning for José Martí's Visual Images" is a reflection on why people react so strongly to Martí's visual images, and how national leaders have used and abused not only his ideas but also his images for their own political objectives. In this lecture Professor Emilio Bejel will show some of the visual complexities not only of Martí's photographs but also the representation of his image in the recent movie José Martí: The Eye of the Canary.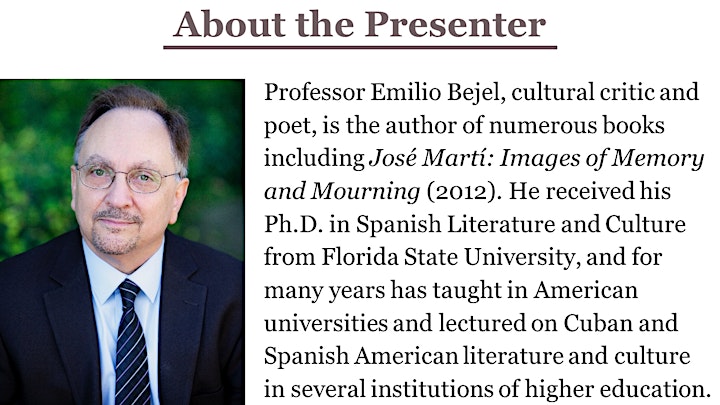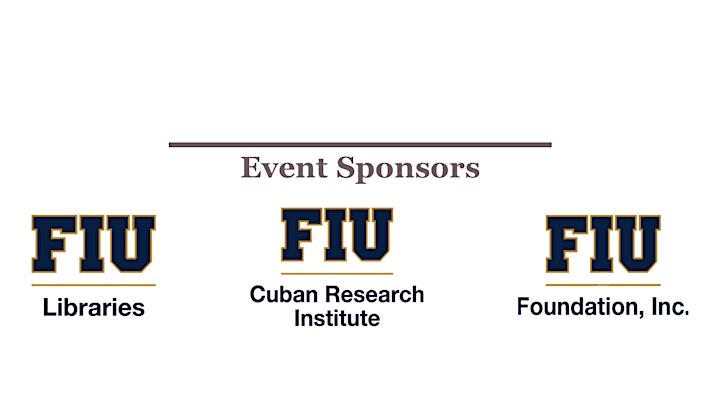 Date and time
Location
FIU Glenn Hubert Library
3000 NE 151 ST
North Miami , FL 33181