Description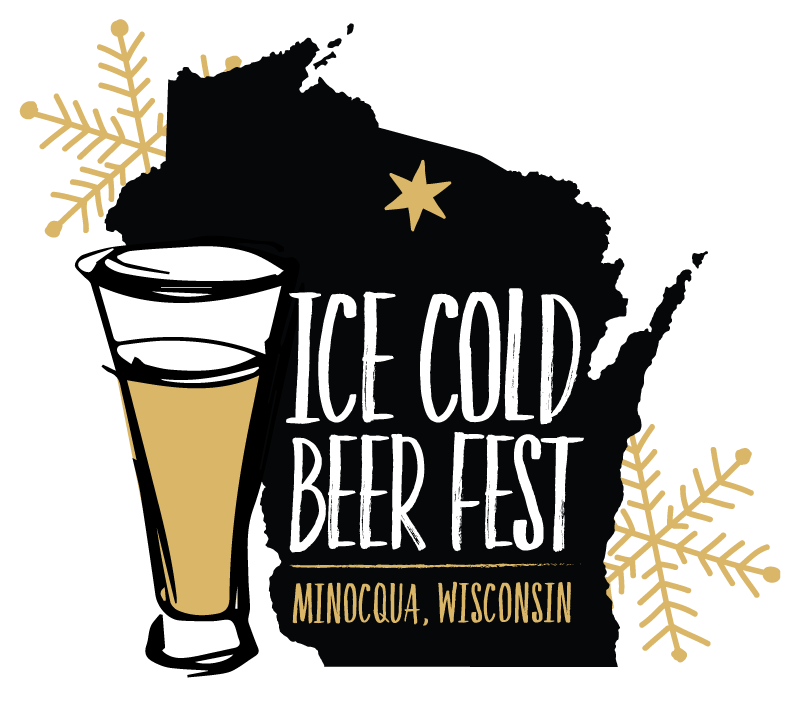 The town of Minocqua will again beat as the heart and soul of the Wisconsin craft beer industry once again at the 20th Annual Ice Cold Beer Festival to be held in downtown Minocqua, Feb. 10, 2018. Beer, food and live music all available under a heated big top tent on the Island of Minocqua. Last year, fest goers were able to sample more than 250 different craft beers that included breweries from Wisconsin, Minnesota, Michigan and Illinois.
A reminder - ALL PROCEEDS FROM THIS EVENT benefit our local Dr. Kate Hospice. We sincerely thank you for your support of this awesome event.
PREMIER TASTING — Only 100 Premier Tasting Tickets will be sold. This event delegates those ticket holders to a prime sampling from noon to 1 p.m. to include beers not-to-be released to the general admission crowd.Private bathroom also available to these ticket holders ONLY. Included in the price is an individually number commemorative tasting glass along with prime tasting of food to include shrimp, steak and desserts. Cost for premier tasting is $80 and includes the full five-hour festival.
GENERAL ADMISSION — A total of 500 General Admission tickets will be available on a first-come-first-serve basis. 200 tickets will be sold at a discounted price beginning Nov. 1 at midnight. Once those 200 are gone, prices will increase. Early Bird pricing is $40 with all other tickets available for $50. There will be NO ADDITIONAL TICKETS AVAILABLE AT THE GATE.
INFORMATION — All persons must have a valid ID, and be 21-and-over to enter festival. This goes for designated drivers as well. No one under 21-years of age will be permitted on the grounds. The Ice Cold Beer Festival reserves the right to refuse entrance to anyone. No re-entry into tent without wristband.
ALL inquiries, questions or concerns can be directed to festival coordinator Doug Etten at music@minocquabrewingcompany.com. Phone (715) 965-2809