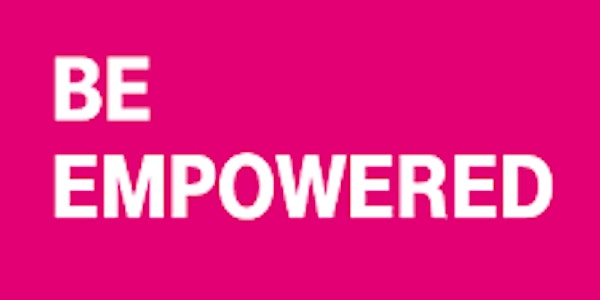 20th Annual Healthy Lifestyle Forum "Embrace the Woman You Are".
3-Days to Go - We are almost at our limit! "Embrace the Woman You Are" Healthy Lifestyle Virtual Forum. Bring questions for presenters.
When and where
Location
Virtual Zoom Zoom, CA 90211
About this event
The Wellness Group, a non-profit 501(c)(3) organization was established to inform, educate and empower under-served and under-resourced African American women throughout Los Angeles County on breast health awareness and healthy lifestyles. 
The Wellness Group invites you to our second free virtual event, "Embrace the Woman You Are" Conversations with Change Makers on Saturday, May 1st from 10:00 am – 11:30 am for inspiration, education, and empowerment. Survey, prizes and Q and A from 11:30 - Noon. Virtual Doors Open at 9:45 am. Presentations start promptly at 10:00 am. Space is Limited! Reserve your space today.
Now, more than ever, we are excited to bring us together and to give you what you need to stay inspired, informed, and empowered to live well during COVID-19 and after.
We have guest speakers who are all eager to share with you on self-care, mindfulness, fitness, and nutrition. Resources you can use! See Flyer Below!
Moderator - Kim Evette Anthony. Founder & Executive Director, Urban Excellence Institute www.UrbanExcellence.net
Kathy Westfield, Comedian - Funny, Perceptive and Truly Inspirational www.kathywestfield.com
Charlie Jordan Brookins, Certified Coach - Faith, Food, Fitness www.fitthrufaith.com
Naja Hayward, Founder of a wellness tea company www.najatea.com
Keynote Speaker: Jewel Diamond Taylor, Author, Life Coach, Founder of Women on the Grow www.jeweldiamondtaylor.com
Prizes from Harold & Belle's, Janga by Derricks Jamaican Cuisine, Ralphs Market, Sky's Gourmet Tacos, Simply Wholesome Restaurant, Trader Joe's, and Truxton's American Bistro. Must be present to win prizes.
The Wellness Group's Gift Bag Drive-By to be held on May 15, 2021 from 11:00 am - 12:30 pm. You must RSVP @ thewellnessgroup7@yahoo.com and bring your printed ticket to receive a gift bag. Location: West Angeles Cathedral Parking Lot. (Entrance on 36th Street and Exit on Exposition Blvd going South).
Questions for our guest speakers or on the event send to thewellnessgroup7@yahoo.com.
     Additional information including sponsorship may be obtained by contacting Michelle Moore Bell at (213) 407-0271 or write to thewellnessgroup7@yahoo.com.
Donations / Sponsorships can be made online or by mailing your check or money order payable to The Wellness Group. Mail to The Wellness Group 8306 Wilshire Boulevard #730 Beverly Hills, CA 90211-2304. Thank you for your support!
To your health, 
Michelle Moore Bell                                                                                                                                The Wellness Group, Founder / President
Like us on Facebook: http://www.facebook.com/thewellnessgroup7  
Instagram: https://www.instagram.com/thewellnessgroup7nla
More on The Wellness Group: www.michellemoorebell.com/aboutthewellnessgroup