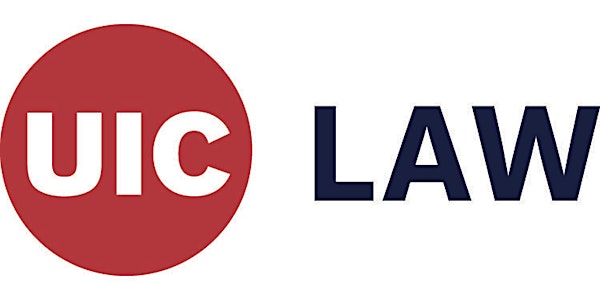 20th Annual Dominick L. DiCarlo U.S. Court of International Trade Lecture
20th Annual Dominick L. DiCarlo U.S. Court of International Trade Lecture A Conversation with Hon. Jimmie V. Reyna
About this event
20th Annual Dominick L. DiCarlo U.S. Court of International Trade Lecture
A Conversation w/ Hon. Jimmie V. Reyna
Join UIC Law's Center for International Law for its 20th Annual Dominick L. DiCarlo U.S. Court of International Trade Lecture. This year's DiCarlo Lecture will feature a keynote conversation with the Honorable Jimmie V. Reyna, Circuit Judge of the U.S. Court of Appeals for the Federal Circuit, In addition, we will welcome a distinguished panel of experts to discuss efforts by businesses and the government to ensure that products of forced labor are not imported to the United States.
This program provides critical continuing legal education in international business and trade concepts. UIC Law is unique in its standing as the only law school in Chicago with a Center for International Law or a specialty in international business and trade.
Estimated 2 hours of general CLE pending approval. Credit is extended to IL attorneys. Attendees seeking CLE credit for states other than IL may apply for course approval in their jurisdiction on their own.
About the Dominick L. DiCarlo Lecture Series
Established in 2001 in honor of Judge Dominick L. DiCarlo, who served as a federal judge from 1984–1999, the Dominick L. DiCarlo U.S. Court of International Trade Lecture Series welcomes a judge from the U.S. Court of International Trade to lecture on the role of the federal courts in shaping and litigating customs and trade law disputes. Previous lecture topics include "Designating Non-Market Economies Under U.S. Trade Laws: Can There Be a Free Market Economy Where There Is No Free Marketplace of Ideas?," "Trade Adjustment Assistance: The Human Face of the Court of International Trade," and "Litigating Customs and Trade Disputes 30 Years after the Customs Courts Act of 1980 and the Effect of Judicial Review in the Future."
Presentation Schedule
1 p.m. | Introductions
Hon. Leo M. Gordon, Senior Judge, U.S. Court of International Trade
1:10 p.m. | Keynote Conversation with Hon. Jimmie V. Reyna
Hon. Jimmie V. Reyna, Circuit Judge , U.S. Court of Appeals for the Federal Circuit
Lawrence M. Friedman (JD '89, LLM '01), Partner, Barnes, Richardson & Colburn, LLP
1:45 p.m. | Eliminating Forced Labor from the Supply Chain
The law requires that U.S. Customs and Border Protection exclude from the United States goods that are the product of forced labor. With public awareness and enforcement increasing, attorneys and compliance professionals are working to create systems to identify and eliminate forced labor from the supply chain. This session will set the stage for further detailed discussions of these challenges.
Lawrence M. Friedman (JD '89, LLM '01), Partner, Barnes, Richardson & Colburn, LLP
1:50 p.m. | What Exactly is Forced Labor?
This session will examine the impact of forced labor on individuals, families, and communities and explore some of its underlying causes, including poor corporate governance and internal controls, financial performance measurements, organized crime, migration. and limited mechanisms of accountability.
Duncan Jepson, Managing Director, Liberty Shared
2:20 p.m. | Customs Enforcement and Withhold Release Orders
AnnMarie Highsmith, Executive Assistant Commissioner, Office of Trade, U.S. Customs & Border Protection
2:50 p.m. | Break
3 p.m. | How to Respond to a WRO
When Customs and Border Protection issues a Withhold Release Order importers have a limited time in which to respond to show that forced labor was not used to produce their imported goods. Responding requires detailed records from the supplier, may involve third-party audits, and likely will involve coordination between the producer and the importer. Foreign producers whose goods are targeted by a WRO must formulate their own response to CBP, as well. This session will focus on the development of a successful response strategy by both foreign producers and importers, and how to execute that strategy. The presentation will be followed by a Q&A session.
Jessica Rifkin, Senior Attorney, Benjamin L. England & Associates, LLC
3:30 p.m. | Contracting for Compliance
This session will review the ABA-developed 33 model contract clauses (MCCs) and responsible purchasing code of conduct (the Buyer Code) intended to better protect workers' human rights in supply chains by breaking down the barriers between procurement, compliance, and legal departments by including specific human rights expectations in contracts between buyer and its suppliers at every tier. These clauses contractually operationalize the U.N. Guiding Principles on Business and Human Rights and the OECD Due Diligence Guidance for Responsible Business Conduct.
Susan A. Maslow, Co-Founder; Partner, Antheil Maslow & MacMinn LLP
Sarah Dadush, Professor of Law ,Rutgers Law School
4 p.m. | Corporate Diligence
Corporate compliance professionals are keenly aware of the need to take reasonable steps to eliminate the use of forced labor from all parts of their companies' supply chains. In addition to compliance with basic legal requirements and ensuring the uninterrupted flow of materials into the country, importers can't ignore the risk of monetary penalties and, even more importantly, the reputational risk of having their brand associated with forced labor. As a result, compliance managers are carefully designing risk identification and mitigation programs that deploy contractual requirements, codes of conduct, supplier training, audits, and other tools to minimize the risk of forced labor in their supply chains. This concluding session will provide an overview of these considerations as well as strategies companies can use to manage their suppliers and reduce forced labor risk. The presentation will be followed by a Q&A session.
Gwen Lee Hassan, Podcast Founder; Host, "Hidden Traffic with Gwen Hassan", Former General Counsel; Director, Global Compliance & Ethics, CHN Industrial
4:30 p.m. | Concluding Remarks
Hon. Leo M. Gordon, Senior Judge, U.S. Court of International Trade