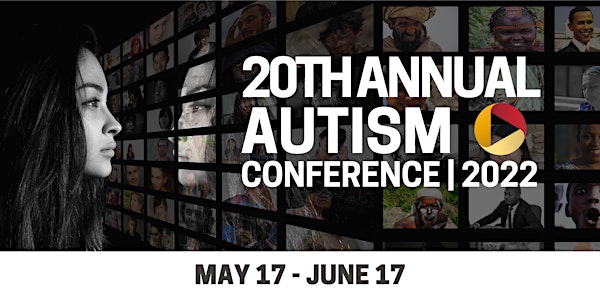 20th Annual Autism Conference On-Demand Sessions
CA Human Services 20th Annual Autism Conference - Community: Stronger Together. Register now!
About this event
Please join us for CA's 20th annual conference! Our annual conference is Virginia's first and longest running statewide conference for the latest information on autism and evidence-based interventions. This year we will be incorporating more sessions accessible both live and on-demand!
CA's 20th Annual Autism Conference
Community: Stronger Together - 2022
Conference Dates: May 17th - June 17th
Hurry! Space is limited and at these prices, we are sure to sell out early!
Visit our conference page for complete details on conference schedule, sessions, speakers, and more.
Interested in sponsoring the conference? Go here for all the details.
CONFERENCE REGISTRATION ENDS: 05/10/2022
Ticket Pricing :
Full Registration - $50.00
Full Registration + CEs (in-state) - $125.00
Full Registration + CEs (out of state) - $200.00
How To Register:
To pay online, please click the "Tickets" button!
Organizations wishing to register multiple staff members using a Purchase Order must contact CA Human Services (information@cahumanservices.org) to register. If you are unable to pay via PayPal, please contact CA Finance (804-355-0300) or the information email.
DBHDS staff, CSB staff, REACH staff and Students are eligible for a discount. Please contact Tammy Bowen: 804-355-0300 or Tammy.Bowen@cahumanservices.org to show eligibility and receive the code before registering.