Description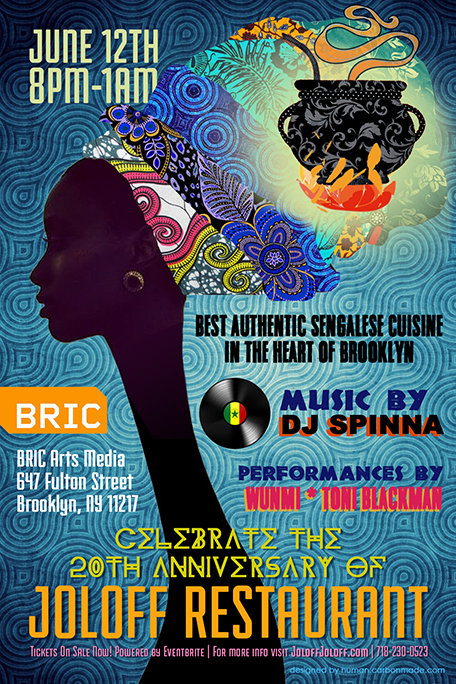 The Joloff Restaurant 20th Anniversary Celebration is a testament to family and community.
Just as quality ingredients are the foundation for the consistently outstanding Joloff menu, so to the "ingredients" for this successful business include the Diagne family and the community.
For two decades Joloff has ensured its sustainability in an often "rocky" economic environment which has seen the closures of many eating establishments. Joloffs was a harbinger of "Brooklyn cool", reflective of the diverse Brooklyn community. An ever-growing customer base of performing and visual artists, writers, community leaders, elected officials, and importantly neighborhood folks, continues to give testimony to the universal appeal of the cuisine, and importantly, the gracious and hard-working staff.
The 20th Anniversary Celebration is an opportunity to salute the entrepreneurial spirit of the Diagne family and to acknowledge its commitment to the community in a festive atmosphere.
The night will include performances by International sensation; Wunmi, Lyrisict, Activist and founder of "Rhyme Like A Girl"; Toni Blackman. Along with a unique dining experience and the sounds of world renowned, Brooklyn's own DJ Spinna.