Mexican Psychotic, a video about the life, myth and art of Martin Ramirez .
About this event
Mexican Psychotic is an experimental video-in-progress on the life, art, and mythos of artist Martín Ramírez, who spent 30 years drawing beautiful works while incarcerated in California mental asylums. The film team includes Richardo Bracho as writer and director, Oludare Marcelle as lead editor/animator, Emily Dunlop as assistant editor, Nicholas Plante as assistant editor, and voiceover director.
The screening will take place on Dec 3rd at 5 pm at the Rainey Auditorium, Penn Museum (it will also be live-streamed for remote audiences) followed by a discussion with CEE Fellow Ricardo A. Bracho and a panel of scholars and artists on Ramírez's work and contemporary issues of incarceration, mental health, and artistry.
TO WATCH LIVESTREAM, NAVIGATE TO: www.ceepenn.org/mexicanpsychotic
The discussion panel will include Dr. Toorjo Ghose, Dr. Jennifer S. Ponce de León, James "Yaya" Hough, Dr. Nicole R. Fleetwood, and Aaron Alarcon-Bowen.
Dr. Toorjo Ghose is an Associate Professor at the University of Pennsylvania School of Social Policy & Practice whose work focuses on structural interventions in the areas of incarceration, substance use, homelessness, and HIV, both at the domestic and international levels.
Dr. Jennifer S. Ponce de León is an interdisciplinary scholar and Associate Professor of English at the University of Pennsylvania, whose research focuses on cultural production and antisystemic movements in the Americas since the 1960s and critical theory.
James "Yaya" Hough is the inaugural artist in residence for the district attorney's office of Philadelphia.
Dr. Nicole R. Fleetwood is the inaugural James Weldon Johnson Professor of Media, Culture, and Communication in the Steinhardt School at New York University.
Aaron Alarcon-Bowen is the Executive Director of the Community Services Bureau in Concord, California.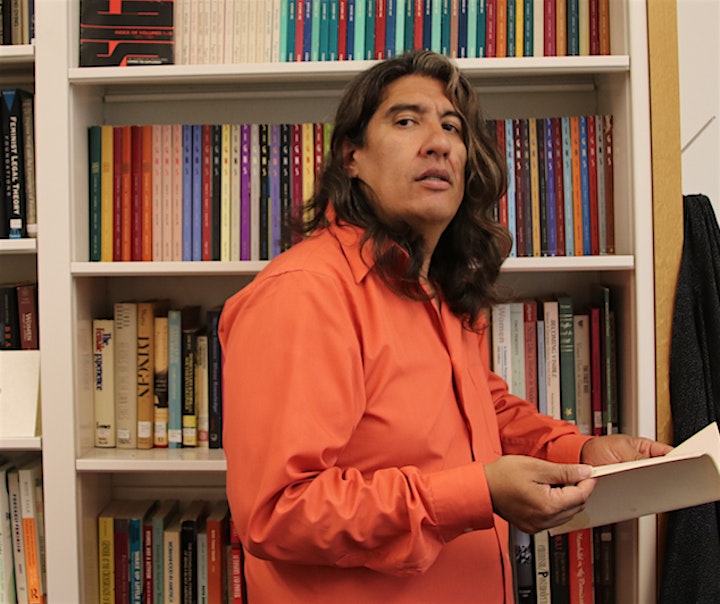 Ricardo A. Bracho (CEE Fellow) is a playwright, performer, producer/dramaturg, and filmmaker who has a committed focus on working with feminist, queer, Latina/o, community-based and experimental theaters. His plays, which include The Sweetest Hangover, Sissy, Mexican Psychotic and Puto, have been staged read, workshopped and premiered in theaters and at universities nation-wide. His past academic appointments include Artist/Scholar-in-Residence at the Center for Chicano Studies at UC Santa Barbara and the Multicultural Faculty position at The Theatre School at DePaul University, and of course with us here at Penn as the Sachs Visiting Artist-in-Residence with the program in Gender, Sexuality and Women's Studies. Ricardo began his theater career some thirty years ago as Assistant Director to Cherrie Moraga's Drama DIVAS, a writing for performance workshop for queer and trans youth of color, and his plays. Ricardo was also a co-founder of Proyecto Contra SIDA Por VIDA, a San Francisco based Latina/o LGBT HIV service agency. He has worked on curricula, media campaigns, research and funding for FIERCE!, AIDS Project Los Angeles, and the Center for AIDS Prevention Studies, and he was a researcher on The H.I.P. H.O.P. Project (Health in Prison, Health Outta Prison) for young men in San Quentin Prison.