Description
The first Building Bridges week happened in Geneva this October, fostering new conversations and collaborations in the Geneva ecosystem. Switzerland intends to stimulate effective collaboration and tangible action between a range of actors including the finance industry, governments, business, the United Nations, academia and civil society. Geneva, with its unique ecosystem, has a special role to play in building these bridges and accelerating the implementation of the 2030 Agenda.

Come and play the 2030 SDGs game to get insights on why the SDGs are needed.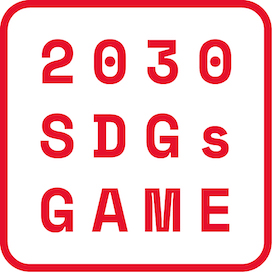 The 2030 SDGs Game is a multiplayer, card-based game that simulates taking the "real world" into the year 2030. Designed in Japan in 2016, this experience has become a powerful and impactful social phenomenon in Japan, starting in 2019 in Switzerland.
Players will run projects which will have an impact on the world, and the world of 2030 will be affected accordingly.
Through a gaming experiencing, we want the participants to understand why the Sustainable Development Goals are key to building a sustainable ecosystem.
More informations: Website 2030 SDGs Game
Impressions of Japan: https://www.youtube.com/watch?time_continue=2&v=1aKgVVBdf2M
View kindly provided by Antoine Louisgrand, graphic facilitator.