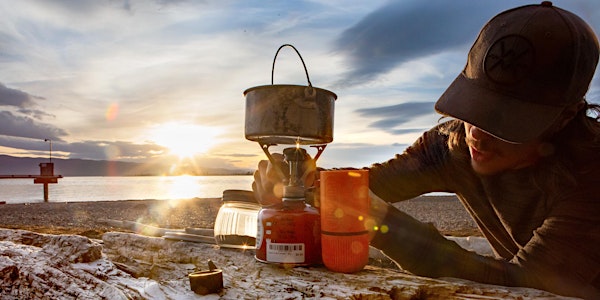 2023 World Outdoor Barista Championship
This is the inaugural event of the World Outdoor Barista Championship. If you want to be part of the movement - this is the place to be!
When and where
Location
Danmarks Outdoor Festival Lunden 8600 Silkeborg Denmark
Refund Policy
Refunds up to 30 days before event
About this event
2 days 4 hours

Mobile eTicket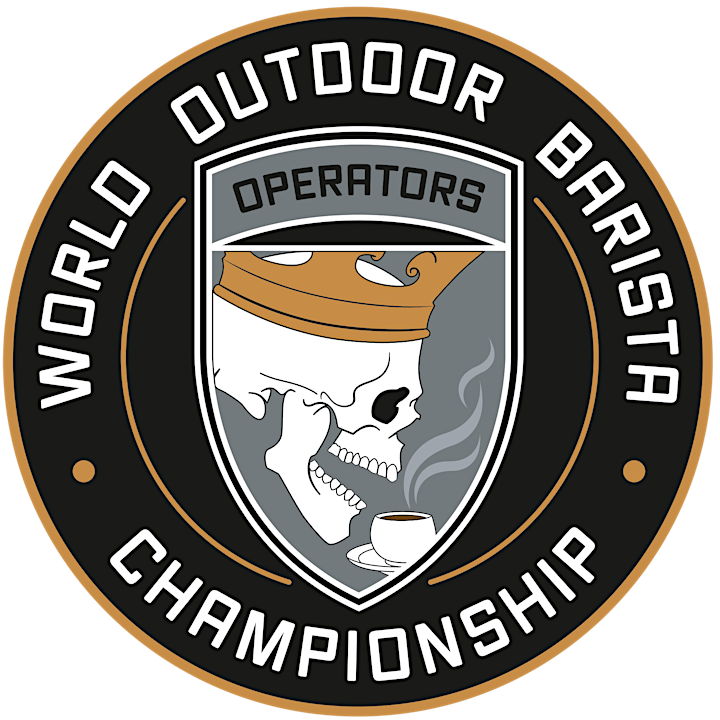 Why:
Operators are often "slightly" competitive. It's part of their DNA to always strive to do their very best in all aspects of life.
This competitive mindset expressed itself very clearly when we hosted an Operators Pop-up Coffee Club at the 2019 Outdoorfestivalen in Ry, Denmark.
As part of demonstrating our coffee and gear we saw a pattern of a "friendly competition" developing within groups of friends and families when they brewed fresh espresso on our handheld Nanopresso machine. Out of nowhere came the challenge of producing the "winning espresso" judged by the other members of the group or family and spectators.
At that precise moment the idea of creating and hosting the "World Outdoor Barista Championship" (WOBC) was born!
We have designed the WOBC as a team challenge, because we believe a great coffee break is a social event!
We hope coffee lovers in many countries will support this movement by hosting local and national championships and expand the WOBC series to coffee loving Operators all over the world!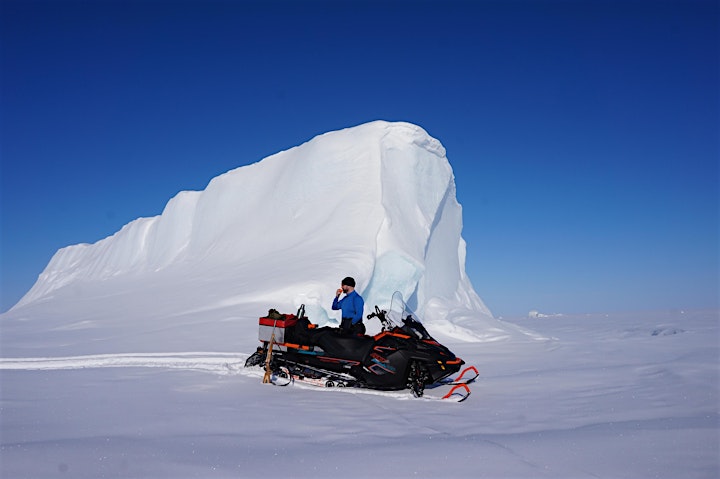 What:
This is the inaugural event of the new World Outdoor Barista Championship series (WOBC). Due to the Covid-19 situation WOBC was not held as originally planned in 2020.
At WOBC your team will compete in four different categories: Espresso, Caffe Latte, Americano and Free Style, testing your team's skills in brewing espresso and coffee only using "unplugged" coffee gear and equipment.
At the WOBC you can also participate in workshops together with other outdoor coffee lovers and share tips & tricks on how to enjoy great coffee breaks on adventures around the world.
You can also just have a great coffee break and enjoy the cozy atmosphere at the event venue "Danmarks Outdoor Festival" in Silkeborg Denmark which is held during the full weekend.
How:
The WOBC series competition is conducted as a multi-round, knock-out tournament.
In each round, three teams will compete against each other. The 2 losing teams of each match-up are immediately eliminated from the tournament. Each winning team will compete another 2 teams in the next round, until the final match-up, whose winning team becomes the tournament champions and the new reigning World Outdoor Barista Champions.
Prizes will be awarded to 1st, 2nd, 3rd place Teams and to the People's Choice Team.
A participating team must consist of minimum 3 and maximum 5 participants. Minimum age for a participant is 18.
The maximum capacity for WOBC 2023 is set to 9 teams. Sign up today! If you snooze you loose...
The participating teams will have a 60 minutes time limit available to: familiarize with the components in the WOBC Competition Kit, ie. filter the water, dial in the grinder, boil the water, froth the milk, brew test brews and present their coffee drink for each of the four categories.
First serving is at 30 minutes: Espresso (espresso cup)
Second serving is at 40 minutes: Caffe Latte (coffee cup)
Third serving is at 50 minutes: Americano (coffee cup)
Fourth serving is at 60 minutes: Free Style (coffee cup)
Competing teams must present the coffee drinks in according to the WOBC standard measures:
Espresso: 25 ml +/- 2,5ml.
Caffe Latte: Ratio 1:3, or espresso 50ml. frothed milk 150 ml. and milk foam on top.
Americano: Ratio 1:1, or espresso 50 ml. and hot water 50 ml.
The Free Style category has no formal demands for ratio or size.
Presenting the servings:
Each team will mark their cup with their team number with a marking pen or sticker on the bottom of their cups, thus enabling blind tasting by the judges.
When the time is up, according to the official clock, the coffee drinks are presented in the designated cup to a panel of three judges.
Any teams not presenting their coffee drinks within the appointed time limit will be eliminated. If you miss the time limit in one category you can still participate in the next category.
Judging the servings:
The three judges will in random order, taste and evaluate each coffee drink and make their own private assessment as to which cup is the best according to their personal preference and taste.
Each round is judged by the three judges using the cupping tasting method of teaspoon, slurp, and spit.
By "rock-paper-scissors" hand motion, the three judges simultaneously point to their personal winning team. After judging, the name of each category winning team is revealed. After all, four categories the team with the most category wins is appointed as round winning team.
In the event of all three judges pointing at three different cups in a category, the pre-determined Head Judge will taste the coffee drinks and decide the category. His/her decision is final.
If two teams have an equal amount of category wins, the winner of the espresso category is the overall winner.
Failure to comply with any of the above rules and regulations will result in disqualification.
Logistics:
The equipment and coffee allowed for the competition will be provided by the WOBC host organization.
Each participating team will be provided a standard WOBC Competition Kit, each containing:
Wacaco Nanopresso handheld espresso brewing machine
Wacaco Barista Kit
Wacaco Towel
Danesi Caffe Original Italian Coffee Beans
Thise Organic Latte Milk
Operators Coffee Grinder, by Crushgrind
Operators Milk Frother, by Bialetti
Jetboil Flash Cooking System (burner and gas cannister)
King Skull "Badass Joe" 355ml Mug, by Klean Kanteen Scandinavia
BWT Magnesium Mineralizer Jug 2,7 L
Drinking water
Operators espresso cups (11,5cl) and coffee cups (25cl)
Secret ingredients available for the "Free style" category in a box
Notebook, pen, and stickers
When a team is eliminated the WOBC Competition Kit will be handed back to the WOBC organizers.
Communications:
At checkout select tickets "As a team member" to purchase a ticket for your competing team. As "Team Captain" your first action will be to select "Create your team" to register your team to the competition. Enter your team name and a password. The team members can then join the team by entering your team name in the box "enter your team name*" and the password, and then click on "Continue".
Regular ticket fee is 400 DKK + VAT, total of 500 DKK. Veterans, Military and Law Enforcement are entitled to a 50% discount.
As an add-on you can select ticket type "As an individual" if you want to purchace WOBC gear and coffee.
The WOBC competition will be conducted in a tent embedded within the Ecco Outdoor Pavillion.
Each team must document their recipy for each category, so it can be published on the WOBC website and shared by other coffee lovers.
Following great companies are our official WOBC partners:
Danesi Caffe Scandinavia (Espresso Coffee Beans)
CrushGrind (Handheld Ceramic Coffee Grinder)
Bialetti TuttoCrema (Handheld Milk Frother)
Klean Kanteen Scandinavia (Vacuum Insulated Water Bottles)
Jetboil (Flash Cooking System)
Wacaco Nanopresso and Barista Kit (Handheld Espresso Machine)
BWT Denmark (Water Mineralizer Jug and Filter)
Thise Mejeri (Organic Latte Milk)
Toschi Vignola (Coffee syrup)
Danmarks Outdoor Festival in Silkeborg, Denmark
We are happy to announce that A.H. Riise Spirits (Rum) has become WOBC prize sponsor.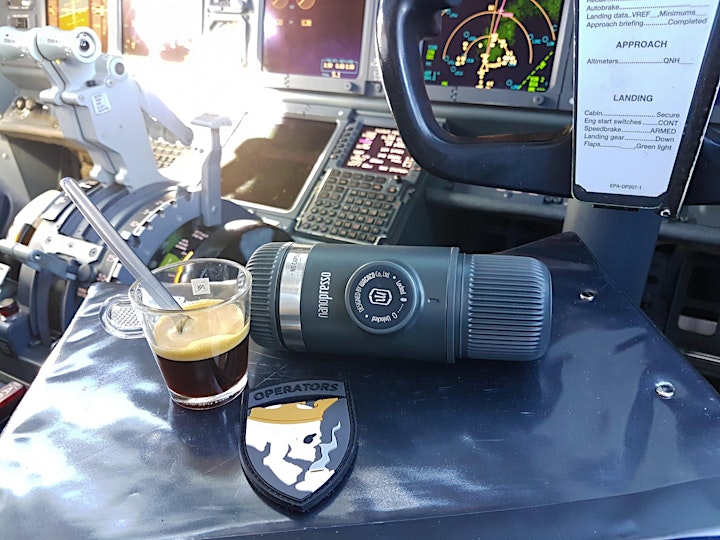 Additional info on Operators Coffee Club, the founders of WOBC.
What is an Operator?
We believe that anyone who dedicates their life to working hard, achieving greatness, mastering skills within their field of work or sport, or has chosen to use their expert skills for the benefit of others, is a true Operator!
Operators Coffee Club is a community for coffee lovers who share a common need for "Unplugged Coffee" when they are in remote areas of the world or on the go. If you are in the search of a world-class cup of coffee, then you are a born member of Operators Coffee Club.
In order to maximize your potential as an Operator, perform at optimum levels, and brew great coffee, it is crucial to adopt the philosophy of being a "lifelong learner"!
The thirst for great coffee and knowledge, combined with the never-ending quest for excellence, are the three main characteristics that fuel the actions of an Operator, and all high-achieving professionals and champions. Whatever the task or mission at hand, Operators approach it with a very positive, optimistic attitude.
Operators are sure of their training and fully confident in making great coffee, no matter the size of the challenge or the situation they face.
We believe it's important for you to know that your awareness, mindset, and approach to living the life of an Operator, is what makes YOU special!
Operators Coffee Club Creed:
What you're about to read is the creed and motto associated with Operators Coffee Club and the WOBC. Reading this statement will help you gain an appreciation for the ethos and spirit that is common to all coffee loving Operators.
I believe quality is always better than quantity
To produce great coffee, I require great gear
I will maintain my coffee and gear in an immaculate state befitting an Operator, for this is my debt to those who depend on me and my great coffee.
The secret ingredient in my great coffee is confidence
I am committed to deliver great coffee anytime and anywhere to my fellow Operators, tested by trial and examination
My goal is to succeed in my mission – and live to drink a lot of great coffee
I will forge the next generation of coffee loving Operators
My great coffee is a rendering for the essentials of the human spirit
I will earn my great coffee every day!
If you live by this creed, we promise you, you will also hear the coffee angels sing!