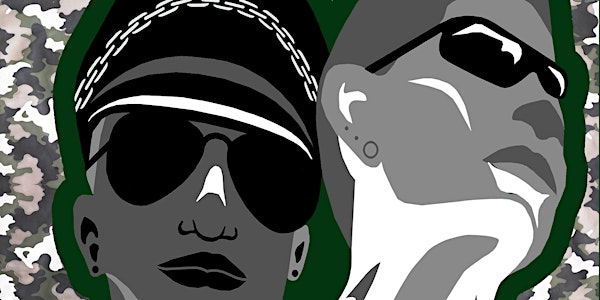 2023 Women of Drummer Contest Weekend
Women of Drummer is an inclusive commUNITY event celebrating badass leatherwomen!
When and where
Location
Camp Ramblewood 2564 Silver Road Darlington, MD 21034
About this event
Women of Drummer is an inclusive commUNITY event celebrating badass Leatherwomen!
Women of Drummer Weekend 2023 will include music, the arts, play spaces, fun, and our 2023 WOD contest during the last weekend of September 2023 in Darlington, Maryland! This event is inclusive and created for all folks to enjoy and celebrate the badass Leatherwomen in our community!
Come join us on this 160-acre site! Weekend price includes registration, cabin space, and 6 meals on site (Friday-Sunday). We've listened to your feedback and added Friday 10 am entrance and a noon lunch to the inclusive weekend package.
Early bird tickets are available from now to January 1, 2023, for $235. January 1 to August 1 $299 and after August 1 $349. Group rate tickets are for 5 or more individuals and cost $259 per person and are available from January 1, 2023, until March 1, 2023. You will need to identify the group you will be with during the weekend on the registration form. Volunteer tickets, with a commitment to set up or tear down, are the cheapest tickets! We love when groups volunteer!
All of the prices are the same as last year except for two changes- (1) Volunteer tickets are $50 more than last year. With a commitment to help set up and/or tear down, a code will be sent to you to receive a $50 discount on your ticket write to womenofdrummer@gmail.com for the discount code). (2) in response to the survey this past year and in an effort to keep costs low, we've downgraded from three meals Friday and Saturday to two meals. We will have a later brunch and regular dinner scheduled for those days. The cafe will be open in the early morning to sell coffee and continental breakfast items.
You may only buy ONE ticket in your name and with your email address. If you purchase a second ticket, that ticket registration must contain that individual's name and contact information. No one may attend the event without registering. Similar to the last two years, updated proof of vaccine status is required. Let's hope that COVID isn't a "thing" in 2023!