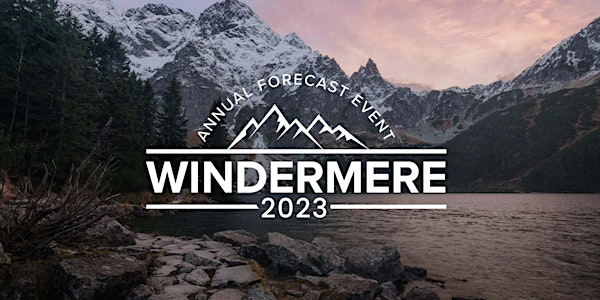 2023 Windermere Market Forecast - Colorado
Windermere's Chief Economist presents local and national data on the housing market, economy, employment, and a look ahead to the year.
When and where
Location
Fort Collins Marriott 350 East Horsetooth Road Fort Collins, CO 80525
About this event
At Windermere, we value facts and data! We love to explain to our clients where the market is and use numbers as the basis for each and every one of our conclusions. This is why we are the only real estate company in the country with a Chief Economist on staff and he goes by the name of Matthew Gardner.
Each quarter, Matthew analyzes and interprets economic data on both a local and national level for each of the ten states where Windermere has been established. He is a professional with over 30 years of experience in the world of economics and even serves as a state advisor in Washington! With all this knowledge at our disposal, we believe it is our duty to share this information not only with real estate industry leaders but with the community as a whole. We recognize that fluctuations in the economy have a ripple effect and therefore, touch the lives of small business owners, students, investors, and community members alike.
This year, Matthew will be delving into statistics within the world of real estate, economic trends, employment, stocks and future growth predictions.
---------------
Thank you to our Headlining Sponsor OLD TOWN MEDIA for helping us make this event possible.