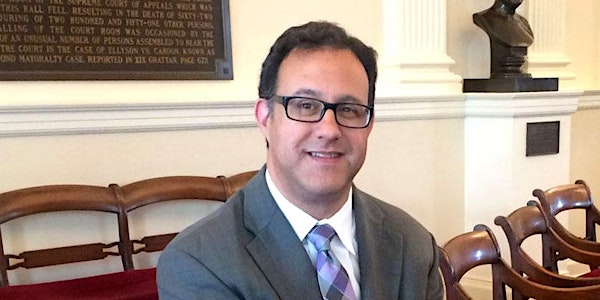 2023 Virginia Legislative Update with Jeff Caruso of the VCC
Join us for our New Year's tradition to hear about issues important for Catholics in front of the General Assembly!
About this event
The Saint Thomas More Guild invites you to spend your lunch hour with Jeff Caruso, J.D., Executive Director of the Virginia Catholic Conference. Mr. Caruso will present on the important issues for Catholics before the current term of the Virginia General Assembly. He'll also answer your questions! This is a can't miss event to stay informed as engaged Catholic citizens and lawyers!
Jeff Caruso's Biography
Jeff Caruso is the founding director of the Virginia Catholic Conference, established to advance the mutual public-policy interests of the Commonwealth's Catholic bishops and their two dioceses.
Originally from Maryland, Mr. Caruso spent two years practicing law in his native state and then more than six years as one of three associate directors at the Maryland Catholic Conference. In January 2005, he became the first Executive Director of the Conference and opened its office in Richmond, Virginia.
Mr. Caruso currently serves on the Catholic Charities USA Social Policy Committee and The Catholic Virginian board, and as a consultant to the U.S. Conference of Catholic Bishops' Subcommittee for the Promotion and Defense of Marriage.
Mr. Caruso graduated from the Pennsylvania State University in 1993, with a B.S. in Mathematics and Psychology, and from Notre Dame Law School in 1996.
He and his family reside in Fredericksburg and belong to St. Mary of the Immaculate Conception Catholic Church.