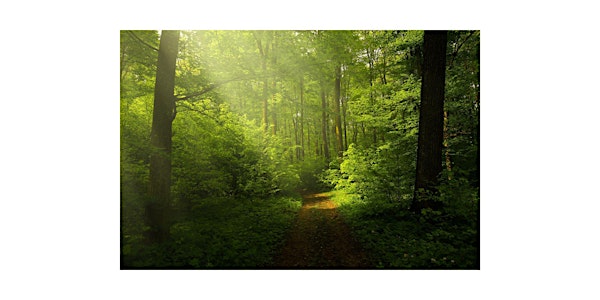 2023 UVM Extension Master Gardener Film & Speaker Series
The 2023 UVM Extension Master Community Horticulture Film Series will take place over six Fridays from 2/17/23-3/14/23 at 9:00 am on Zoom.
About this event
In its third season, the UVM Extension Community Horticulture Master Gardener Program will offer its Film & Speaker Series, 6 weeks of horticulture related films and speakers, to University of Vermont Extension Master Gardeners, Vermont Master Composters and their guests.
The films were selected to share a wide variety of viewpoints on horticulture, soil health, climate change, plant biodiversity, as well as beautiful cinematography of landscapes, gardens, and farms around the world. The series does qualify for continuing education hours for both EMGs and VMCs.
Each event will air at 9 am ET, on the date indicated below, and will be followed by a 30-minute discussion open to those who would like to engage with fellow moviegoers to share thoughts and impressions of the film or as questions of the speaker. Where possible, the film discussion will be hosted by an expert connected with either the topic, or the film itself.
Please contact Cindy at cindy.heath@uvm.edu if you need disability-related accommodations to participate in the series no later than 3 weeks before the film date.
Click the links below to watch the film trailer and learn more about the film. The Eventbrite registration page times out after 30 minutes.
February 17 - My Garden of a Thousand Bees (film)
A wildlife filmmaker spends his time during the coronavirus pandemic lock down filming the bees in his urban garden and discovers the many diverse species and personalities that exist in this insect family.
February 24 - Beatrix Farrand's American Landscapes (film)
Follow award-winning public garden designer Lynden B. Miller as she sets off to explore the remarkable life and career of America's first female landscape architect, Beatrix Farrand. Farrand was responsible for some of the most celebrated gardens in the United States and helped create a distinctive American voice in landscape architecture. We are fortunate to have internationally known landscape designer Lynden Miller joining us for the post film discussion.
March 3 - Portrait of a Garden (film)
In a picturesque garden on a grand country estate, two gardeners, long-time friends, tend to the espaliers. Surrounded by vegetable patches, citrus trees, the orchard and lush grapevines, they talk about food, the weather, their craft (which is quickly disappearing) and the changing world around them. For fifteen years, they've been working on the pear arbor. But will it finally come together this year?
March 10 - Once You Know (film)
Part personal memoir and part big-picture look at today's environmentally threatened world, it asks two of the most vital yet fraught questions of our time: What does it mean to truly understand the reality of humankind's ecological predicament, and what should you do with that understanding once you possess it? The film is captivating in the way it goes about addressing these questions, which involves beautiful cinematography, wonderfully written narration and powerful visual storytelling. Once You Know, by director Emmanuel Cappellin, is a poetic and poignant exploration of how four of the world's leading climate scientists and energy experts find truth, chaos, and hope in their work. Q & A Guest, Dr. Susi Moser, one of the scientists featured in the film, and scientific advisory board member for Future Earth, the International Science Council, the US National Research Council, and a contributor to IPCC and US national climate assessments.
March 17 - (Talk) A Beautiful Obsession, Jimi Blake
We are honored to bring acclaimed Irish garden designer Jimi Blake to Vermont (virtually, of course)! A self-proclaimed plant nerd, Mr. Blake has spent 25 years collecting the most interesting plants he could get his hands on. At his home garden, Hunting Brook in Ireland, these come together in a unique fusion of funky foliage, perennial, and woodland styles to make a flamboyant, surprising, experimental garden that is overflowing with ideas for enthusiastic gardeners. Exotic-leaved plants from the Far East and South America rub shoulders with temperate perennials to excite the eye. Trees are pollarded, salvias and dahlias are present in abundance, and borders are unconstrained. Jimi's eagle eye for flaws means plants that don't quite cut the mustard are ruthlessly dispatched and the garden is constantly being scrutinized and reinvented. His book, A Beautiful Obsession inspires new garden projects, rewrites the rules book about combining plants, and will have plant enthusiasts reaching for specialist nursery catalogues.
March 24 - Wings of Life
Narrated by Meryl Streep, this intimate and unprecedented look at butterflies, hummingbirds, bees, bats and flowers is a celebration of life, as a third of the world's food supply depends on these incredible–and increasingly threatened–creatures. A Louis Schwartzberg film (Fantastic Fungi).
DISCLAIMER: The views and opinions expressed in these films do not necessarily reflect the views and opinions of the University of Vermont Extension Community Horticulture, Master Gardener, or Master Composter programs. Issued in furtherance of Cooperative Extension work, Acts of May 8 and June 30, 1914, in cooperation with the United States Department of Agriculture. University of Vermont Extension, Burlington, Vermont. University of Vermont Extension, and U.S. Department of Agriculture, cooperating, offer education and employment to everyone without regard to race, color, national origin, gender, religion, age, disability, political beliefs, sexual orientation, and marital or familial status. Any reference to commercial products, trade names, or brand names is for information only, and no endorsement or approval is intended.