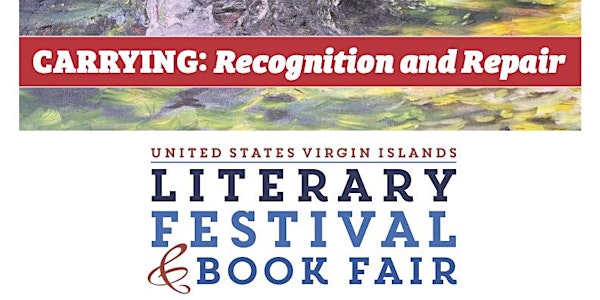 2023 USVI Literary Festival and Book Fair
The Caribbean Writer collaborates with Virgin Islands Literary Festival & Book Fair for the 2023 hybrid literary event
By Virgin Islands Literary Festival and Book Fair, Inc.
Date and time
April 13 · 6am - April 16 · 4pm PDT
About this event
3 days 10 hours

Mobile eTicket
ST. CROIX, U.S. VIRGIN ISLANDS — The Caribbean Writer (TCW) in the College of Liberal Arts and Social Sciences of the University of the Virgin Islands(UVI) together with the Virgin Islands Literary Festival and Book Fair, LLC (VI Lit Fest) will host the 9th iteration of the VI Lit Fest as a hybrid event on April 13, 14, 15 and 16, 2023 under the community-focused theme: "Carrying: Recognition and Repair" which is also the theme shared with Volume 37 of TCW, currently being prepped for publication.
A Peek at Some of the Authors Coming
Charmaine Wilkerson: Caribbean-American journalist, writer, and author. Her debut novel, "Black Cake," was a New York Times Bestseller. Before the novel was even published, the TV rights were purchased by Oprah Winfrey's production company, Harpo Films, as the result of a bidding war. The on-screen adaptation is currently in development as a Hulu series. With her debut novel, Wilkerson wanted to relay the importance and ability of transferring culture and stories through food.
In 2006, Kei Miller's first book of poetry was released, Kingdom of Empty Bellies (Heaventree Press). It was shortly followed by a collection of short stories, "The Fear of Stones," which partly explores issues of Jamaican homophobia. The collection was shortlisted in 2007 for a Commonwealth Writers' Prize in the category of Best First Book (Canada or Caribbean). His second collection of poetry, "There Is an Anger That Moves" was published in 2007 by Carcanet Press. He is also the editor of Carcanet's 2007 New Caribbean Poetry: An Anthology. His first novel, The Same Earth, was published in 2008, followed in 2010 by The Last Warner Woman. That same year saw the publication of his poetry collection A Light Song of Light. In 2013, his Writing Down the Vision: Essays & Prophecies was published, and in 2014 a collection of poems for which he was awarded the Forward Prize, The Cartographer Tries to Map a Way to Zion. Hilary Mantel chose The Cartographer Tries to Map a Way to Zion as one of her favorite books of 2014. This compilation includes a poem on unusual Jamaican placenames, such as Me-no-Sen-You- no-Come. He published a collection of essays titled, Things I Have Withheld in 2021, which was shortlisted for the Baillie Gifford Prize for Nonfiction.
Alecia McKenzie is a Jamaican writer based in France. Her most recent novel is A Million Aunties (longlisted for the 2022 Dublin Literary Award). Her first collection of short stories, Satellite City, and her novel Sweetheart have both won Commonwealth literary prizes. Sweetheart has been translated into French (Trésor) and was awarded the Prix Carbet des Lycéens in 2017. Other books include "Stories from Yard" (first published in Italian translation as Racconti Giamaicani, translator E. Nones), Doctor's Orders and When the Rain Stopped in Natland. Her work has also appeared in a range of literary magazines - including The Caribbean Writer - and in anthologies such as Stories from Blue Latitudes, The Oxford Book of Caribbean Short Stories, Bridges, Global Tales, Girls Night In, and To Exist is to Resist. She was longlisted for the Sunday Times Audible Short Story Award in 2019. Website: www.aleciamckenzie.com.
Dr. Carlyle Corbin
International Advisor on Governance and Senior Fellow in the Dependency Studies Project at the United Nations,
Author of: Towards A Full Measure of Self-Government
Monique Clendinen Watson is a writer, poet, teacher, and public relations specialist who lives in the Washington, DC metro area with her family. A native Virgin Islander, Monique has researched, published, and produced works about Virgin Islands folk history and culture for forty years. She has conducted workshops for teachers and students, participated in folk groups and organized conferences and festivals on Virgin Islands history and folk culture. Monique blogs about Virgin Islands history, art and culture at www.companystreetchronicles.com. She has always been interested in the issues of identity and culture, how it is formed, transmitted, and expressed by the individual and the group. Her interest in folk culture began as a child listening to the storytellers in her family and community. She learned from and performed with the late, legendary Virgin Islands cariso singer and cultural tradition bearer, Leona Watson, as part of her folk music group. During her professional career, Monique worked as a policy and political strategist in the Virgin Islands for several legislators and on Capitol Hill for former Delegate to Congress Donna Christensen. She also worked as a communications and public relations specialist, a newspaper reporter/editor, a speech and interpersonal communications instructor at the University of the Virgin Islands and an English and social studies teacher in the Virginia school system. She currently works on Virgin Islands historic preservation and community development projects through her consultant firm, BlueGaulin Media Strategies, LLC. Monique has a Masters in Humanities from California State University, Dominguez Hills where she studied historicism, archetypal criticism and postmodernism through an interdisciplinary approach. She has a Bachelor of Arts in Communications from the University of Detroit where she majored in media.
Sharma Taylor is a Jamaican writer and lawyer. Her writing has won the 2020 Wasafiri Queen Mary New Writing Prize, the 2020 Frank Collymore Literary Endowment Award and the 2019 Bocas Lit Fest's Johnson and Amoy Achong Caribbean Writers Prize. Her debut novel is "What A Mother's Love Don't Teach You" (2021) published by Virago Press in the UK.
Photography: Amleya Clarke
Elizabeth Nunez is a Trinidadian American novelist and Distinguished Professor of English at Hunter College–CUNY, New York City. Her novels have won a number of awards: Prospero's Daughter received the New York Times Editors' Choice and 2006 Novel of the Year from Black Issues Book Review, Bruised Hibiscus won the 2001 American Book Award, and Beyond the Limbo Silence won the 1999 Independent Publishers Book Award. In addition, Nunez was shortlisted for the Hurston/Wright Legacy Award for Discretion; Boundaries was selected as a New York Times Editors' Choice and nominated for a 2012 NAACP Image Award; and Anna In- Between was selected for the 2010 PEN Oakland Josephine Miles Award for literary excellence as well as a New York Times Editors' Choice, and received starred reviews from Publishers Weekly, Booklist, and Library Journal. Nunez is a contributor to the 2019 anthology New Daughters of Africa edited by Margaret Busby.
Biko McMillan is a young poet and scientist, community advocate who prior to returning to St. Croix conducted research at the Memorial Sloan Kettering Cancer Center in New York. His first poetry book, "Writing on Roots," was published in April 2018. Biko was born and raised on St. Croix and became interested in poetry in the 9th grade. Ultimately, he hopes to awaken a love for both science and the arts in young Virgin Islanders.
Tiphanie Yanique is a novelist, poet, essayist and short story writer. Her most recent publication is a novel entitled: Monster in the Middle (2021). She is the author of the poetry collection, Wife, which won the 2016 Bocas Prize in Caribbean poetry and the United Kingdom's 2016 Forward/Felix Dennis Prize for a First Collection. Tiphanie is also the author of the novel, Land of Love and Drowning, which won the 2014 Flaherty-Dunnan First Novel Award from the Center for Fiction, the Phillis Wheatley Award for Pan-African Literature, and the American Academy of Arts and Letters Rosenthal Family Foundation Award and was listed by NPR as one of the Best Books of 2014. Land of Love and Drowning was also a finalist for the Orion Award in Environmental Literature and the Hurston-Wright Legacy Award. Tiphanie is from the Virgin Islands. She grew up in the Hospital Ground neighborhood in St. Thomas. She lives now with her family in Atlanta where she is a tenured associate professor at Emory University.
Lewis R. Gordon is also a longtime supporter and presenter of the VI Lit Fest. This year, he will share his latest book: Fear of Black Consciousness. Gordon is a Professor of Philosophy with affiliation in Jewish Studies, Caribbean and Latinx Studies, Asian and Asian American Studies, and International Studies at UCONN-Storrs; Honorary President of the Global Center for Advanced Studies; Honorary Professor at the Unit of the Humanities at Rhodes University
(UHURU), South Africa; and the 2018–2019 Boaventura de Sousa Santos Chair in the Faculty for Economics at the University of Coimbra, Portugal. His many books include Bad Faith and Antiblack Racism (Humanities Press, 1995), Her Majesty's Other Children (Rowman & Littlefield, 1997), Existentia Africana (Routledge, 2000), Disciplinary Decadence (Routledge, 2006), Disciplinary Decadence (Routledge, 2006), An Introduction to Africana Philosophy (Cambridge UP, 2008), Of Divine Warning (with Jane Anna Gordon, Routledge, 2009), and, more recently, What Fanon Said: A Philosophical Introduction to His Life and Thought (NY: Fordham UP; London: Hurst; Johannesburg: Wits UP, 2015; in Swedish, Vad Fanon Sa, Stockholm: TankeKraft förlag, 2016), La sud prin nord-vest: Reflecţii existenţiale afrodiasporice, trans. Ovidiu Tichindeleanu (Cluj, Romania: IDEA Design & Print, 2016), and, with Fernanda Frizzo Bragato, Geopolitics and Decolonization: Perspectives from the Global South (London, UK: Rowman & Littlefield International, 2018). He is chairperson of the International Collaborations for the Caribbean Philosophical Association, of which he was its first President. He edits the American Philosophical Association blog series Black Issues in Philosophy
Melvin L. Claxton is a Caribbean American journalist, author, and entrepreneur. He has written about crime, corruption, and the abuse of political power. He is best known for his 1995 series of investigative reports on corruption in the criminal justice system in the U.S. Virgin Islands and its links to the region's crime rate. His series earned the Virgin Islands Daily News Pulitzer Prize for Public Service in 1995. Another series by Claxton, this time on the criminal justice system in Detroit, was a finalist for a Pulitzer Prize for Public Service in 2003. Claxton has won a number of national reporting awards and his work has been honored several times by the Associated Press managing editors. He is the founder and CEO of Epic 4D, an educational video game company.
Richard Georges is a writer of essays, fiction, and three collections of poetry. His most recent book, Epiphaneia (2019), won the 2020 OCM Bocas Prize for Caribbean Literature, and his first book, Make Us All Islands (2017), was shortlisted for the Forward Prize for Best First Collection. His second book, Giant (2018), was highly commended by the Forward Prizes and longlisted for the OCM Bocas Prize. He is a Founding Editor of Moko, an online publication focused on Caribbean art and literature. In 2020, Richard was appointed the first British Virgin Islands Poet Laureate. He is the president of H. Lavity Stout Community College in the British Virgin
Islands.
Dr. Vincent O. Cooper is a member of The Caribbean Writer advisory editorial board. He has been a longstanding member and supporter of the VI Lit Fest and has been a professor at the University of the Virgin Islands for over 30 years until he recently retired. He has written about the official languages and vernaculars of the Caribbean for over 30 years and earned his doctoral degree from Princeton University in 1979. Awarded a Fulbright Fellowship to study the Belizean language, he also has published several studies on Virgin Islands Dutch Creole. His research involves the music, creative writing, literature and orature of Caribbean people in the region. He has taught at Hunter College, Norfolk State University and Michigan State University.
Yona Deshommes is the President of Riverchild Media, a public relations firm specialising in the promotion of books by and for authors of colour. She graduated Magna Cum Laude with a degree in Special Education and earned a master's in fine arts degree in Creative Writing from the City College of New York. She previously served as an Associate Director of Publicity at Atria Books, an imprint of one of the largest publishers in the world, Simon & Schuster. She is also a contributing author for the soon-to-be published essay collection, Sacred Promise, a collection of essays by inspiring women curated by Dr. Tererai Trent, Oprah Winfrey's favourite guest of all time, New York. Ms. Deshommes has participated in literary festivals in St. Croix, St. Maarten, and Anguilla where she conducted workshops on publishing, marketing and publicity. She has been part of the planning committee for the Anguilla Literary Festival since 2014 and was able to secure high profile authors and industry professionals such as Alice Walker, Richard Williams, Zane, Blair Underwood, Dawn Davis, J Ivy and others.
Valerie Knowles Combie, PhD is an Associate Professor in the College of Liberal Arts & Social Sciences. She is a career educator and writer in various genres --poetry, creative nonfiction, personal essay and memoir-- who believes that a teacher of writing should be a writer. She is the founding director of the Writing Center on the Albert A Sheen Campus of the University of the Virgin Islands. She is also a long standing member of The Caribbean Writer editorial board and a frequent contributor to the journal. She is the first chair of the Virgin Islands Literary Festival and Book Fair. Dr. Combie will retire from UVI after 30 years of service.
Joan Medlicott was born and raised on St. Thomas in the U.S. Virgin Islands. She is the author of the Ladies of Covington series. The series started in 2001 with the publication of the first novel, which she says took her two years to write. That was quickly followed up by the sequel The Gardens of Covington and several other fictional novels. Medlicott is also the author of the Non- Ladies series. The book that she might be best remembered for, here in the Virgin Islands, is a standalone fiction novel titled, Belonging. It was released in 1996 and is a Caribbean love story set in the fifties. Her son Damon says that his mother once told him that growing up in the northern mountainous side of St. Thomas inspired the setting of many of her books. She is currently in the care of her family.
Ras Takura is a farmer, writer, performer, and founder of one of the most celebrated annual Poetry Festivals in Jamaica. This annual poetry festival is called Dis Poem Wordz & Agro Festival. It is an all-day Poetry Festival which was started on the campus of the College of Agriculture Science and Education in Portland, Jamaica in 2011. This event provides the platform to mobilize Organic Heirloom Traditional Seeds through, "Seed fi Seeds" exchange where Ras Takura encourages patrons to take their local seeds and trade with each other. Ras Takura believes that through the practice of saving and exchanging local, natural non-GMO heirloom seeds, the world can restore agriculture and ensure food security.
In 2018, Ras Takura visited Omaha, Nebraska and teamed up with the Neo Soul group, Wakanda_One. Together, they established a version of the Jamaican Festival at the Home of Malcolm X on Evans Street, dubbed The Malcolm X Soul Food + Music Festival which is being supported by the University of Nebraska.
Ras Takura is the 2020 recipient of the 38th International Reggae and World Music (IRAWMA) award in the Mutabaruka Category for Best Poet/Spoken Word entertainer.
As the tides change in the Reggae landscape that maintained the 'Rootical' vibration from the days of the founding fathers to today's era of the Reggae Revival, dub poetry has always played a great role in Reggae. Ras Takura is one such poet who carries on in the tradition of people like Oku Onora, Linton Kwesi Johnson, Jean Binta Breeze, DYCR and Mutabaruka. Mutabaruka was also featured on the track titled "The Science of Agriculture" of Ras Takura's 2015 released album, Food War, which sold over 10,000 units directly from the hands of the Poet.
Ras Takura has performed on some of Jamaica's major events including Reggae Sumfest, Rebel Salute, Heineken Startime, Calabash Literary Festival plus numerous appearances in schools, colleges, and universities across the island. He has also toured and performed across the Caribbean, Africa (Ghana), Canada and United States of America (USA). In 2015, he toured and performed across the East & West Coast of USA at some of the major Poetry and Reggae Festivals, including the Virginia Reggae Festival, Bridge Water College International Poetry Festival, L.A. Reggae Vegan Festival, Charlamont Reggae Fest, Vermont Jerk & Reggae Fest, NYC Poetry Fest, The World Beat Center California, The University of Colorado, Neorican Poets Café and the Afrikan Poetry Theatre in NYC.
"A Potent, Afrocentric Political Poet with a cause" –The Royal African Soldier (RAS) Takura was born in the parish of St. Ann, in a small community neighboring Nine Miles, the home of Reggae Legend Bob Marley. He spent his earlier years growing up on a farm with his grandparents then later lived with his mother in a neighboring district. He recognized his talent while attending Bensonton All Age School where he gladly used the opportunities given to perform at every school and community concert.
He is an 'Ole Farmer' of Knockalva Agricultural School and the College of Agriculture Science & Education, case.
The voice of the future living in the present RasTakura's! book of Poetry Heirloom Seeds Exchange "Burn GMO!"will be out and in circulation 2021.
Agenda
Thu, April 13 Online
Fri, April 14 UVI Campus
Sat, April 15 UVI Campus
Sun, April 16 Online
8:45 AM - 9:00 AM
Welcoming Remarks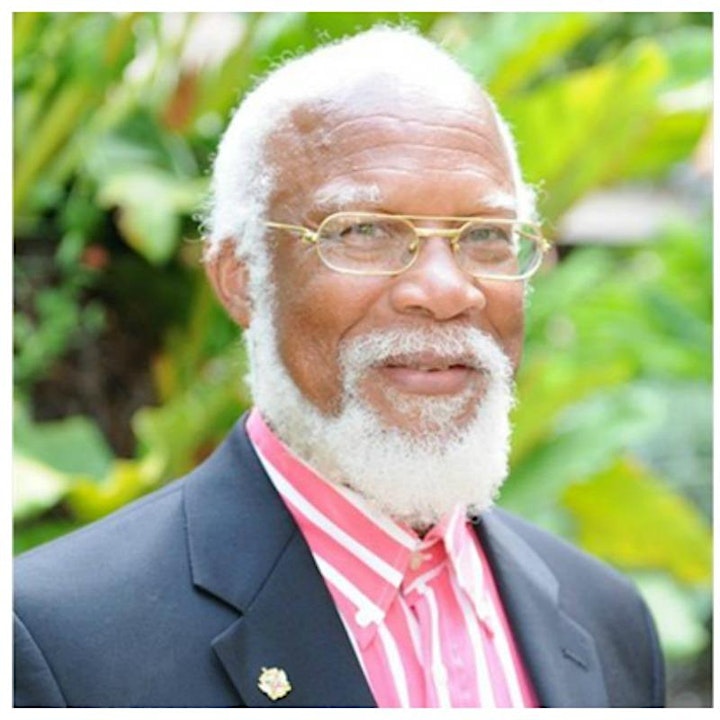 Simon Jones Hendrickson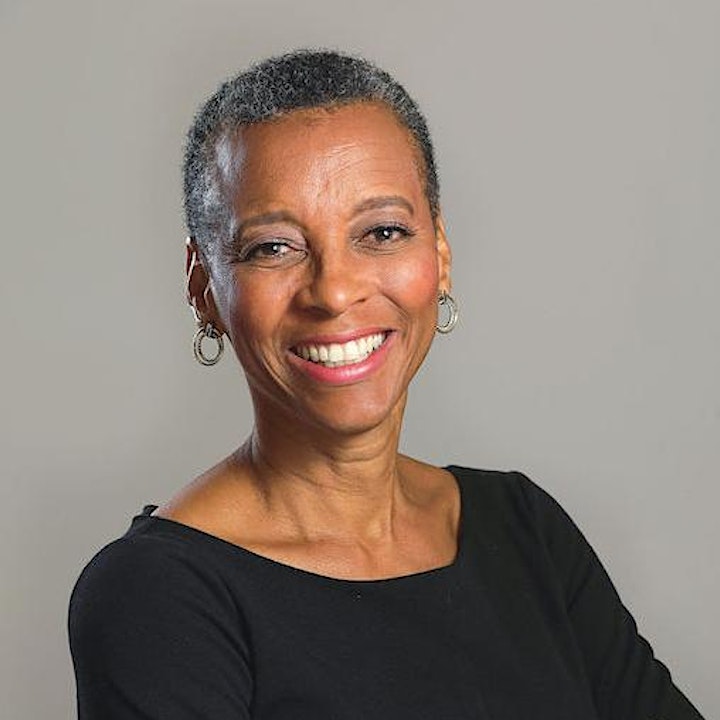 Provost Camille Mckayle
9:05 AM - 9:35 AM
Insights on the Genre, Readings from a Children's Book Author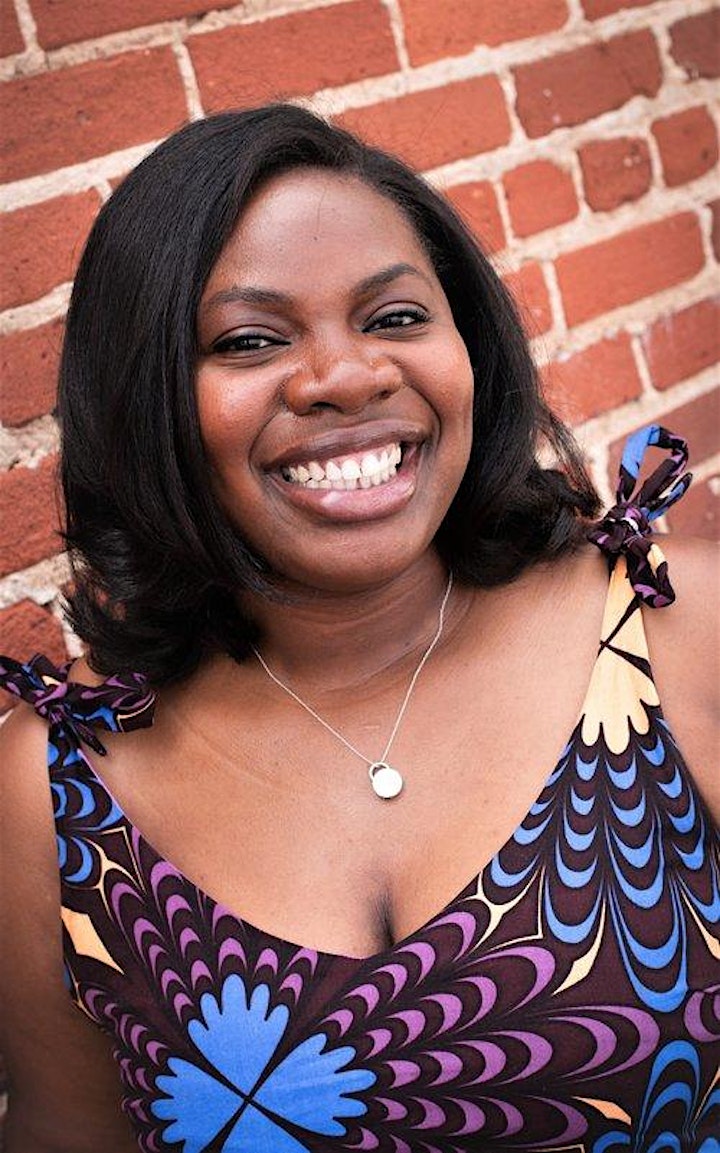 Breanna J. McDaniel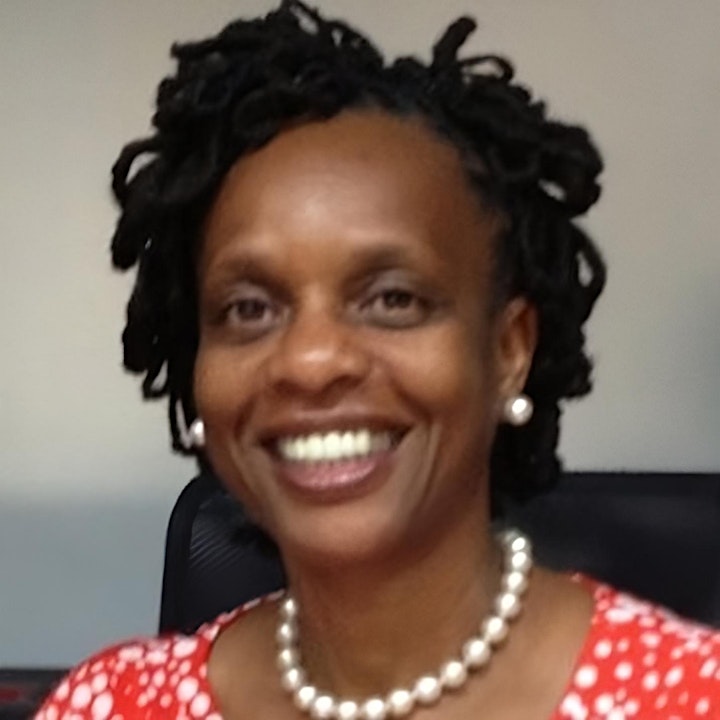 Yvette McMahon-Arnold
---
Reading by children's author Breanna McDaniel a New York Times best selling author
9:40 AM - 10:00 AM
The Writer's Journey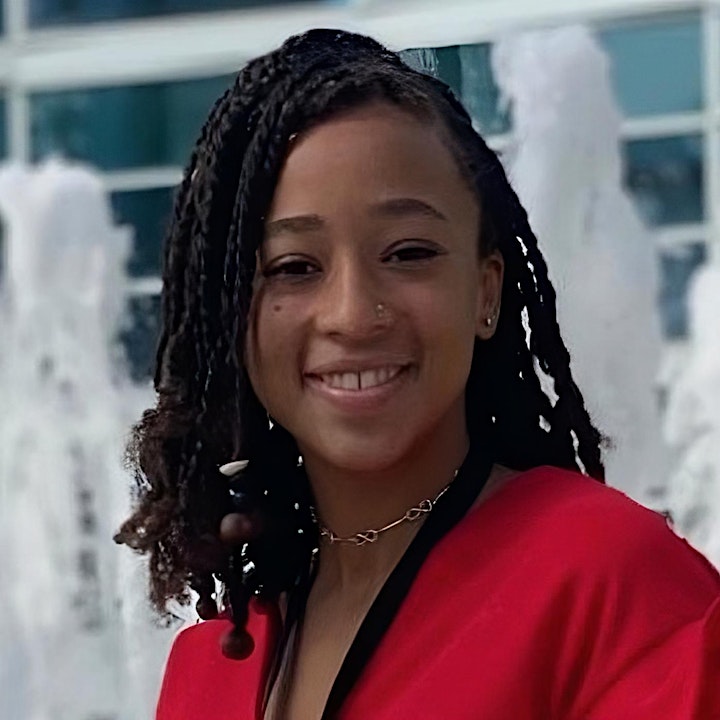 Torhera Durand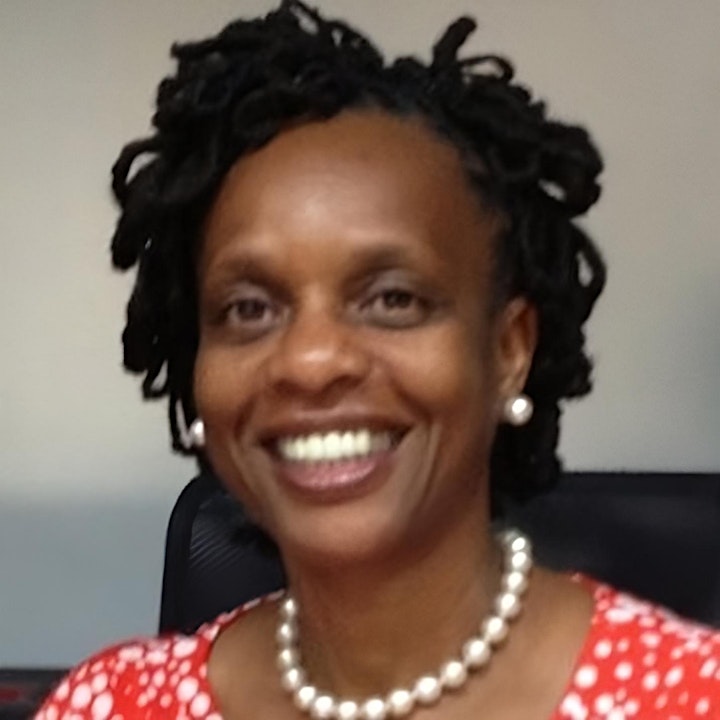 Yvette McMahon-Arnold
---
Local authors: Torhera Durand, Michael Flemming,(Intro by Bilal McFarlane Middle School student and Yvette Mcmahon)
10:05 AM - 10:45 AM
Integrating the VI History Classroom
---
Student/Teacher Analysis of Excerpts from: Biography of Ralph M. Piawonsky And Major Speeches of Governor Alexander Farrelly by Dr. Carlyle Corbin
10:50 AM - 11:45 AM
WORKSHOP: Teaching Caribbean/Virgin Islands Literature
11:50 AM - 12:30 PM
Presentation: Itty Bitty Book
---
Journalist Melvin Claxton, Daily News, Pulitzer Prize Winner, will also present an App that will allow students from elementary to high school to write , illustrate, and publish audio and e-books fro...

About the organizer
This festival is being held at the University of the Virgin Islands on St.Croix, organized by the Virgin Islands Literary Festival and Book Fair, Inc.