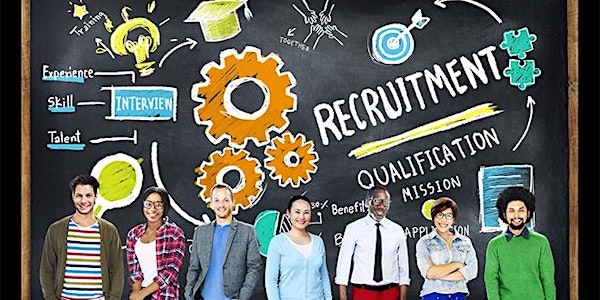 2023 SC Virtual Teacher Expo (Participant )
The 2023 SC Virtual Teacher Expo will be held March 28-29, 2023.
Date and time
March 28 · 5am - March 29 · 3pm PDT
About this event
1 day 10 hours

Mobile eTicket
The 2023 South Carolina Virtual Teacher Expo will be held on March 28-29, 2023.  The South Carolina Teacher Expo is open to certified teachers, recent college graduates of teacher education programs, and applicants who have applied to and met admission criteria for an approved alternative certification program in South Carolina. This year's Expo is open to all subject areas.
PLEASE NOTE THAT ALL TIMES MENTIONED ARE (EST) EASTERN STANDARD TIME.
We encourage you to complete the South Carolina Online Employment Application prior to attending the Expo. If the above link does not work, copy and paste this url: https://www.cerra.org/online-educator-employment-system.html
There are many things that will help you have a successful virtual interview:
* Dress as if the interview were in person. A virtual interview is still an interview. Solid colors look better on camera while shapes and lines draw attention away from your face.
* Choose a great space with good lighting and away from noises and distractions.
* Set the Scene and Minimize Distractions: Eliminate background distractions by using a virtual background or move away from rooms with clutter or areas with traffic.
* Ace Your Technology: Check your internet strength, your microphone and camera settings, and use a desktop, laptop, or stationary device to avoid camera movement.
Here are a few more helpful and simple tips:
* Be On Time for Your Interview and Sit Down Prepared.
* Practice Simple Answers.
* Communicate Confidence.
* Make a Connection.
* Be Yourself.
About the organizer
​CERRA is the oldest and most established teacher recruitment program in the country. The Center for Educator Recruitment, Retention, & Advancement was established by the Commission on Higher Education in December 1985 and is funded by the South Carolina General Assembly. Following the passage of the state's landmark Education Improvement Act, CERRA was created out of a concern for the condition of South Carolina's teacher supply pool and a need for a centralized teacher recruitment effort.

CERRA's agenda is a comprehensive one in which the Center pursues a variety of programs for increasing the number of students in the education pipeline and recruiting and retaining qualified, caring, and competent teachers. The Center's primary target groups are middle and high school students, college students, and adults interested in changing careers.

CERRA also targets groups of accomplished teachers through programs including mentoring, teacher leadership and National Board Certification. The network of educators in our programs overlaps in powerful ways to increase the level of collaboration for recruitment, retention, and advancement of South Carolina educators.