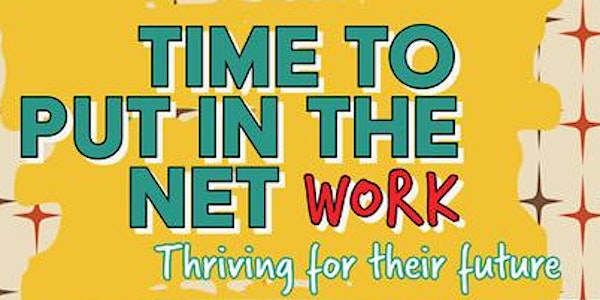 2023 OEA Organizing Conference
2023 Organizing Conference
When and where
Location
Hilton Garden Inn Edmond 2833 Conference Drive Edmond, OK 73034
Refund Policy
Contact the organizer to request a refund.
About this event
Time to put in the netWORK: Thriving for their future
Lodging
Hilton Garden Inn Edmond
2833 Conference Drive, Edmond, OK 73034
Rates:
One King Bed: $104 plus tax per night
Two Queen Beds: $104 plus tax per night
If you are a local leader making several hotel room reservations, please make sure to include members' names who are staying in each room so they may check-in when they arrive at the hotel. The first person arriving at the hotel will need the credit/debit card with the name given when the reservations were created by your local.
Call 405-285-0900 or book online and refer to the OEA Organizing Conference (Group Code: G32OEA) to make reservations by January 28, 2023 to get special rate. Make sure you enter the correct dates.
2023 Organizing Conference Agenda
Early Bird Registration is $30 until January 13, 2023, at 11:59 PM. Regular Registration is $40 beginning January 14, 2023, until ticket sales end on February 17, 2023. Nonmember registration is $50 . Nonmembers must be employees of a public school and sponsored by a local. Registration fees include snacks on Friday and Saturday, breakfast and lunch on Saturday, and conference materials.
If you cannot attend, you must cancel by 5 p.m. Friday, February 17, 2023, to be eligible for a refund.
The OEA Store will be open during the conference. You can pay for items by cash, check, or card. There will also be a silent auction available. Check it out for some excellent items!
FCPE will host a silent auction Friday and Saturday during the conference. Members can pay by cash or card when auction closes on Saturday.
Tentative Agenda
Friday, February 24, 2023
Hilton Garden Inn Edmond
6:00-7:00 PM - Registration
6:00-9:00 PM - FCPE Silent Auction
6:00-7:00 PM - netWORK for NEON, ECE, and Leadership Cohort Members
7:00-9:00 PM - netWORK Social
Introductions and Remarks
Fund for Children and Public Education Fundraiser
Trivia: Members can purchase tickets ($1 each) from the FCPE table to enter into the 5 rounds of Oklahoma themed trivia!
FCPE Raffle: Members can use tickets ($1 each), purchased from the FCPE table, to enter for chance(s) to win raffle prizes!
Saturday, February 25, 2023
Hilton Garden Inn Edmond
7:30 – 9:00 – Registration, Breakfast, and Caucus Meetings
9:00– 10:00 – Opening Session
Introduction
Keynote Speaker: Jamie Robert Vollmer, Rallying Support: How to cultivate allies and strengthen partnerships during "interesting times."
10:10– 11:25 – Session I
Rural Roundtable
Power Mapping Your Community
ESPs Organizing for Power
Effective Communication Tools for Your Local
Community Allies Panel
Organizing to Bargain
11:25– 12:25– Lunch
12:25 – 1:40 – Session II
Keynote Speaker: Representative Logan Phillips
1:50 - 2:35 - Legislative Update
2:35 - 3:00 – Closing Session and Giveaways
For questions or more information, contact Melia Melton at mmelton@okea.org, 405.528.7785 or 800.522.8091.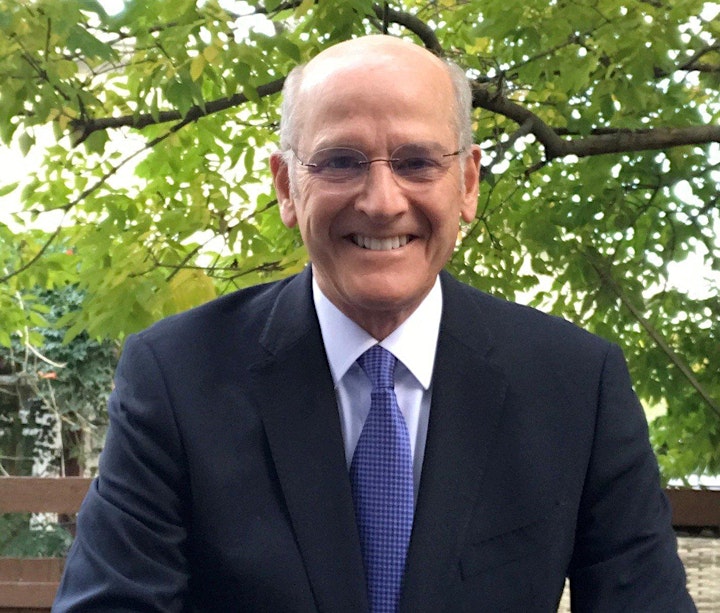 Keynote Speaker
Jamie Robert Vollmer is a defender and promoter of public education. He works to increase support for America's public schools and for the millions of educators who heroically strive to ensure student success.
Jamie is the author of the book, Schools Cannot Do It Alone, proclaimed by the American School Board Journal to be one of the "Top ten books of the year." He received the Learning and Liberty award from the National School Public Relations Association in recognition of his success in strengthening school/community partnerships.
Praised as both practical and energizing, the premise of this session is that public trust is public education's most precious resource and a prerequisite for meaningful progress. Jamie acknowledges that the public has become an increasingly misinformed and fractious group. He describes how teachers, administrators, and board members can change – for the better – the way the people of their communities think and act toward their schools. He presents a series of no-cost steps that audience members can take to increase public understanding and trust.