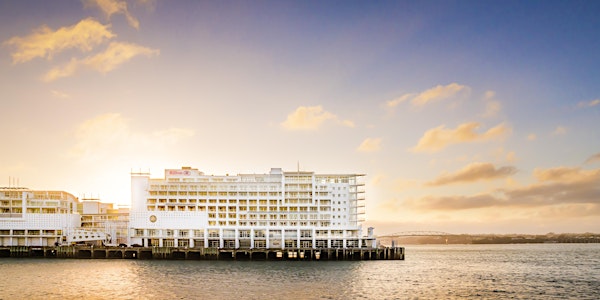 2023 NZ Branch MLAANZ Conference
Get ready for the 2023 NZ branch MLAANZ Conference, happening in Auckland on Friday 2 June 2023!
By NZ Branch Committee, MLAANZ
Date and time
Fri, 2 Jun 2023 9:00 AM - 5:00 PM NZST
Location
Hilton Auckland 147 Quay Street Auckland, Auckland 1010 New Zealand
Refund Policy
Contact the organiser to request a refund.
Eventbrite's fee is nonrefundable.
About this event
The New Zealand Branch Committee of MLAANZ warmly invites members and those interested in maritime law to its 2023 Conference and AGM. The conference will be held at the Hilton Hotel, fittingly nautical in style, and overlooking Auckland's stunning harbour and the hub of the city's port and maritime activity.
The 2023 conference theme looks at how the maritime and shipping community is rising to meet the challenges of the modern and changing world. The response to climate change is now discussed by reference to the urgent need for transformative change this decade. Professor Pierre Jean Bordahandy is travelling from the Pacific to speak to us, having been at the front line of IMO negotiations to reduce GHG emissions and well placed to talk about what is happening – and what needs to happen. Maritime New Zealand's Chief Legal Counsel, Dave Whiteridge will then update the conference on what New Zealand is doing in international matters and the maritime response space.
We will hear from three of our up and coming young lawyers with updates on recent maritime cases and Marcus John from Thomas Miller has crossed the ditch to speak about insurance and the risks from increased ship sizes that have outpaced port and terminal infrastructure.
The international nature of maritime activity is at the heart of the desire for uniformity in maritime law. Chanté Fourie will be speaking on the IMO's recent Unified Interpretation on the Test for Breaking a Shipowner's Right to Limit Liability, and whether it will achieve its objective of consistent application among member states. Rosalie van Dael (winner of the 2022 Young CMI essay prize), considers the ambiguity in the relationship between admiralty and insolvency, and Paul Myburgh will critique the recently concluded Beijing Convention on the Judicial Sale of Ships.
Health and Safety is critical to every industry and the maritime and port sector has been a particular focus in the last year. The afternoon session is devoted to a panel chaired by Neil Beadle, Special Counsel from Wotton Kearney, addressing a range of current issues from different perspectives. Stu Day, Chief Advisor Regulatory Policy from Maritime New Zealand will speak about the current port safety work, Helen Sadgrove from HSE Global, will be talking about the different views on what safety means and why accidents happen, and what that means for the way health and safety is approached, while Glen Hunter provides an industry perspective on some practical challenges experienced when dealing with salvage and wreck removal.
The maritime community is a strong and collegial one, and the annual conference is an excellent professional networking opportunity and a great occasion for attendees to catch up with friends and colleagues during the Icebreaker drinks on Thursday evening and the always enjoyable post-conference dinner
Icebreaker drinks at Little Alice, from 5 p.m on Thursday 1 June 2023, and Conference dinner on Friday 2 June 2023 at Non Solo Pizza in Parnell from 7 p.m.
Looking foward to seeing you!
Frequently asked questions
What if I register and can't attend?
How do I let you know about dietary restrictions or any special requirements?
Where do I find the full conference programme?
What is the dress code for dinner?
Where do I go if I have a question?