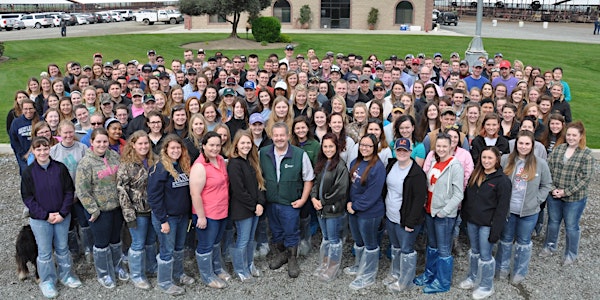 2023 North American Intercollegiate Dairy Challenge
Providing education, communication and networking among students, dairy producers, and agribusiness and university personnel.
By North American Intercollegiate Dairy Challenge
Date and time
March 30 · 5:30pm - April 1 · 9pm EDT
Location
Saratoga City Center 522 Broadway Saratoga Springs, NY 12866
About this event
On behalf of the National Program Committee of the North American Intercollegiate Dairy Challenge, it is our privilege to invite your university to participate in the 21st Annual Dairy Challenge and the 10th Annual Dairy Challenge Academy. These events will be held in Saratoga Springs, New York March 30 – April 1, 2023, and hosted by the Northeast Regional Dairy Challenge Planning Committee.
The North American Intercollegiate Dairy Challenge Contest (Dairy Challenge) is a two and a half-day competition that enables four-person teams to evaluate a well-managed dairy farm business and then recommend management enhancements to a panel of judges comprised of industry and academic professionals.
The Dairy Challenge Academy will run in conjunction with the National Contest. The Academy gives students an intensive training program using the educational component of the Dairy Challenge contest. Graduate students are eligible to participate as well, noting priority will be given to undergraduate students.
Registration:
• Deadline for entry: February 21, 2023. Completed entries will receive priority by date, time of receipt, and previous participation in the regional and national programs. A confirmation letter with more details including housing information and student information form link will be sent upon receipt of your registration material and after February 21.
• Entry Fee: $100 per student. Entry fees are nonrefundable after February 21.
See the National Contest page on the Dairy Challenge website for complete entry information.
About the organizer
The North American Intercollegiate Dairy Challenge brings together the best and the brightest collegiate students who are diligently studying for a career in the dairy industry. The Dairy Challenge is a unique two-day competition among teams representing North American universities' dairy science programs. The competition challenges those institutions to inspire their students with a high quality education – empowering them with the resources for real-world success. This challenge incorporates all facets of a working dairy business in a forum that is interactive, educational and fun. The NAIDC is the competition for tomorrow's dairy leaders.