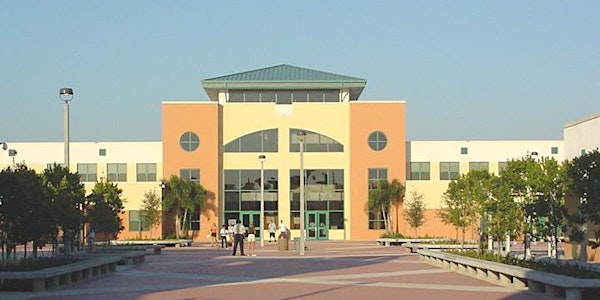 2023 Jupiter High School Incoming Warrior Jumpstart
A three hour discovery of student life at Jupiter Community High School
Date and time
Monday, July 24 · 9am - 12pm EDT
Location
Jupiter High School 500 Military Trail Jupiter, FL 33458
About this event
Incoming Warrior Jumpstarters
Jupiter High School invites our rising freshmen and new Warriors to join us for a free orientation program. Participants will have an opportunity to tour the school, learn about earning high school course credit, meet new classmates and teachers, find out about the Warrior 5 and Warrior PRIDE, and discover what it takes to be a successful student at Jupiter High School. Additionally, students will have an opportunity to learn about the dozens of clubs and activities Jupiter High offers and the importance of being an active member of the One Tribe Warrior family!
The orientation is FREE and offered to all incoming students. 10 days of one-day sessions run Monday - Thursday, July 24th to 31st and August 1st -3rd. We will offer afternoon sessions on August 2nd and 3rd.
Participants should arrive at Jupiter High at 8:45am to check in at the front office. We will begin at 9am and should have you on your way home just after 12 noon. You won't need anything but a positive attitude and a desire to learn our Warrior Way. Parents, you are excused from this, so go enjoy and peaceful brunch or some beach time, and we will see you around noon for pick up.
We look forward to seeing you, and if you have any questions, please email michael.deleonardo@palmbeachschools.org
Participants in the Incoming Warrior Jumpstart will have an opportunity to rent a locker for the school year. Information regarding it is below. Your student will have an opportunity at the end of the seminar to grab a locker, but schedules will not be finalized until August 4th at Warrior Welcome. I will go over all of this during the tour.
Locker Cost $10.00
Location Atrium
Cash or check accepted. Please make checks payable to Jupiter HIgh School.
LOCKER SALE PROCESS
Step 1- Find a locker you want
Step 2- Remove slip inside locker
Step 3- Fill out your name and grade and return it to the JROTC table
Step 4- Pay for your locker
Step 5- Get combination, test your locker (and take a picture of your slip please), close, then lock your locker.