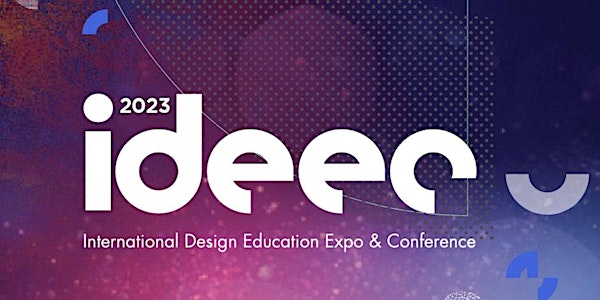 2023 ideec Conference & Exhibition: Free Admission Ticket
International Design Education EXPO: Conference and Exhibition
Date and time
June 3 · 1pm - June 4 · 8pm KST
Location
24341 1 GANGWONDAEHAKGIL Chuncheon-si, Gangwon-do 24341 Korea, Republic of
About this event
The Conference
Lectures and presentation on design education will be held in the Baekryong Art Center in Chuncheon, Korea by professional scholars and educators in visual design, typography, information design, UI & UX design, animation, and illustration. There will be 2 keynote speeches, 30 themed presentations, and 1 round table discussions held over the two day conference. It will be a meaningful time to share opinions on practical design and design education through presentations focusing on research projects and examples.
The Exhibition
Exhibitions will be held onsite at the Hammer Theatre in two formats. The first is the Education Exposition format, which showcases the participating educational institutions' curriculum, educational goals, and specialization cases. The second format is the exhibition of works by individual students and professors in the gallery. A book of all participating educational institutions and works will also be published.
About the organizer
About IDEEC
The annual IDEEC (International Design Education Expo & Conference) is an innovative, dynamic, motivating event that is developed through global design institutions. Our global perspectives, diverse culture, and specialty is what makes our conference unique. It also provides special reinforcement to the design education community. We have gathered the best designers in the education community and academia to speak on philosophy, professional practice, social responsibility, and relevant topics that will make a vital impact in many different ways.
About SJSU and the Graphic Design Program
Located on 154 acres within the center of San José, SJSU offers the excitement of studying at a large, metropolitan campus filled with various cultural groups. In spite of the university's large size, the students receive hands-on education from faculty members in the university's seven colleges.
The Design Department offers 5 areas of focus: Design Studies, Animation/Illustration, Graphic Design, Industrial Design, and Interior Design. The Department strives to maintain and develop comprehensive curricula that provides current and innovative undergraduate training in the practice and theory of design across a broad spectrum of fields and specializations.